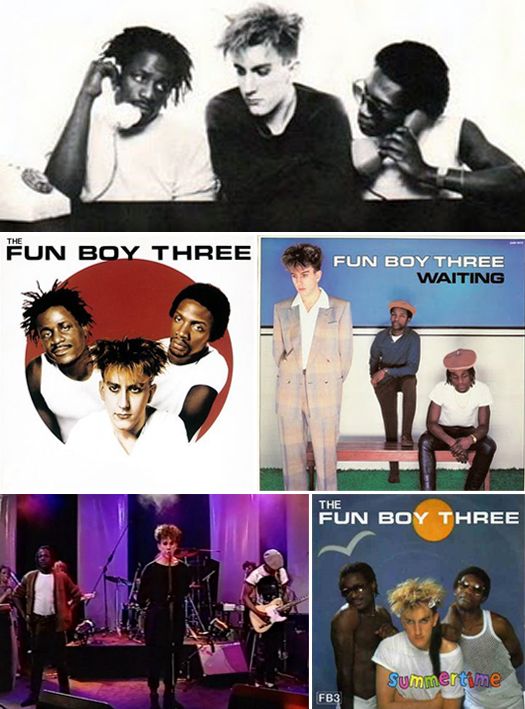 I can easily admit I am a bit of a Terry Hall fanatic. I had already discussed my love for his band Fun Boy Three in the earlier post
here
, and thought it was time to return to the band, and offer up the remaining videos they did during their brief run as a band. Fun Boy Three was made up of Terry Hall, Neville Staple and Lynval Golding, who had formerly played together is The Specials. The final single off their self-titled debut was
The Telephone Always Rings
, a romping retro number that is a delightful cohabitation of the 40s and the 80s.
The next release was a non-album single of the great song composed by George Gershwin for the 1935 opera
Porgy and Bess
.
Summertime
shows Terry's ability to take a classic and spin it to give a new sound, one with a particular 80s twist.
The first single off Waiting, their second and final album, was
The More I See (The Less I Believe)
. The song was written by the trio, and had the hallmark combination of urgency and ennui that was a big part of the New Wave movement. It was also clearly making social commentary, something Terry never shied away from.
The next single off
Waiting
was
The Tunnel Of Love
, a rather interesting view of love and marriage. I'm afraid Fun Boy Three's view of the institution was not as sweet and idyllic as other might promote.
The next single was
Our Lips Are Sealed
, written by Terry Hall and Go-Go Jane Wiedlin and part of the previous post. Then came
The Farmyard Connection
, a return to the Ska roots of the boys.
Hope you enjoyed Fun Boy Three! Pretty impressive videography for a band together for just two years. Terry Hall, call me, I'd love to do an interview...