I went to see Jake Walden, Shaun Hague and Amy Regan this past Friday, and have been working away since I came back, working on videos and pictures, and giving a listen to Jake's new album,
Same Something Different
. Sometime soon I hope to give a fuller account of the show and the new album, but I have to say, it was a fan-freakin-tastic night. I've seen Jake a couple of times now, and this was my favorite to date. He was in great voice, and had playful banter with the audience. Jake played a couple of old favorites, but mainly played new material from the album, which he had at the show, but is officially released next Tuesday, July 26th. Here is a preview of Jake's show.
The show opened with Amy Regan, who has yet to get back to me about song titles and videos, so I won't run them quite yet. But the Hoboken, NJ, resident was charming, with a sweet voice, especially in the lower end. I was reminded of the fantastic Fiona Apple when she was performing.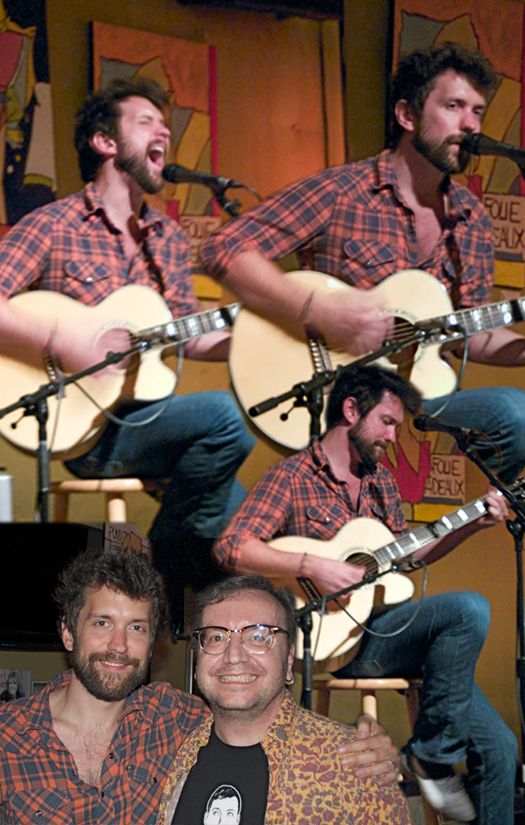 I didn't really know much about Shaun Hague prior to the evening, just that he had an EP on iTunes that I purchased and listened to in preparation. I liked it, but, frankly, was not sure what to expect. Well, Shaun Hague, you've made a new fan in me. His voice is husky and expressive, packed with layers and depth. And, as Jake told you earlier, Shaun has a huge cool-factor going on. He is certainly a working musician, having played in bands for amazing acts like Kenny Wayne Shepherd and Amos Lee. But it could just be the fact his music is so damn good that gives him that amazing cool.
There will be more coverage coming soon. Until then, you can fin out more about Jake Walden
here
, Shaun Hague
here
, and Amy Regan
here
.