I didn't know much about Shaun Hague when I went to see him playing live at MilkBoy Coffee. When I heard he was playing with Jake Walden, I purchased his EP,
The Time Is Now
, from iTunes, and really loved it. But you never know if a performer is WYSIWYG - Old computer talk for "What You See Is What You Get" or if his talent might suffer in a live translation. First thing I notice is the cool and easy feeling, a serene confidence, that Shaun brings with him to the stage. He is the antithesis of the brash rocker, with a quiet bravado that will let the set talk for itself, for he won't waste the time and energy telling you he is great, he'll just prove it. And he sits down to play.
A few bars into his set, I had my answer. Hague was made to deliver a great live show, with impressive guitar skills and a voice perfectly shaped for the music he plays. He leads with a song off the EP, and while I might have missed the first 30 seconds of
Make It A Great Day
, I made due in post-production (LOL) to give you a taste of the first thing I heard.
Hague also included some new music in his set, like the fantastic song,
Last Rights
. With it's driving guitar propelling the song forward, the strength of the music paired with the vulnerability of his vocals, makes for a truly winning experience.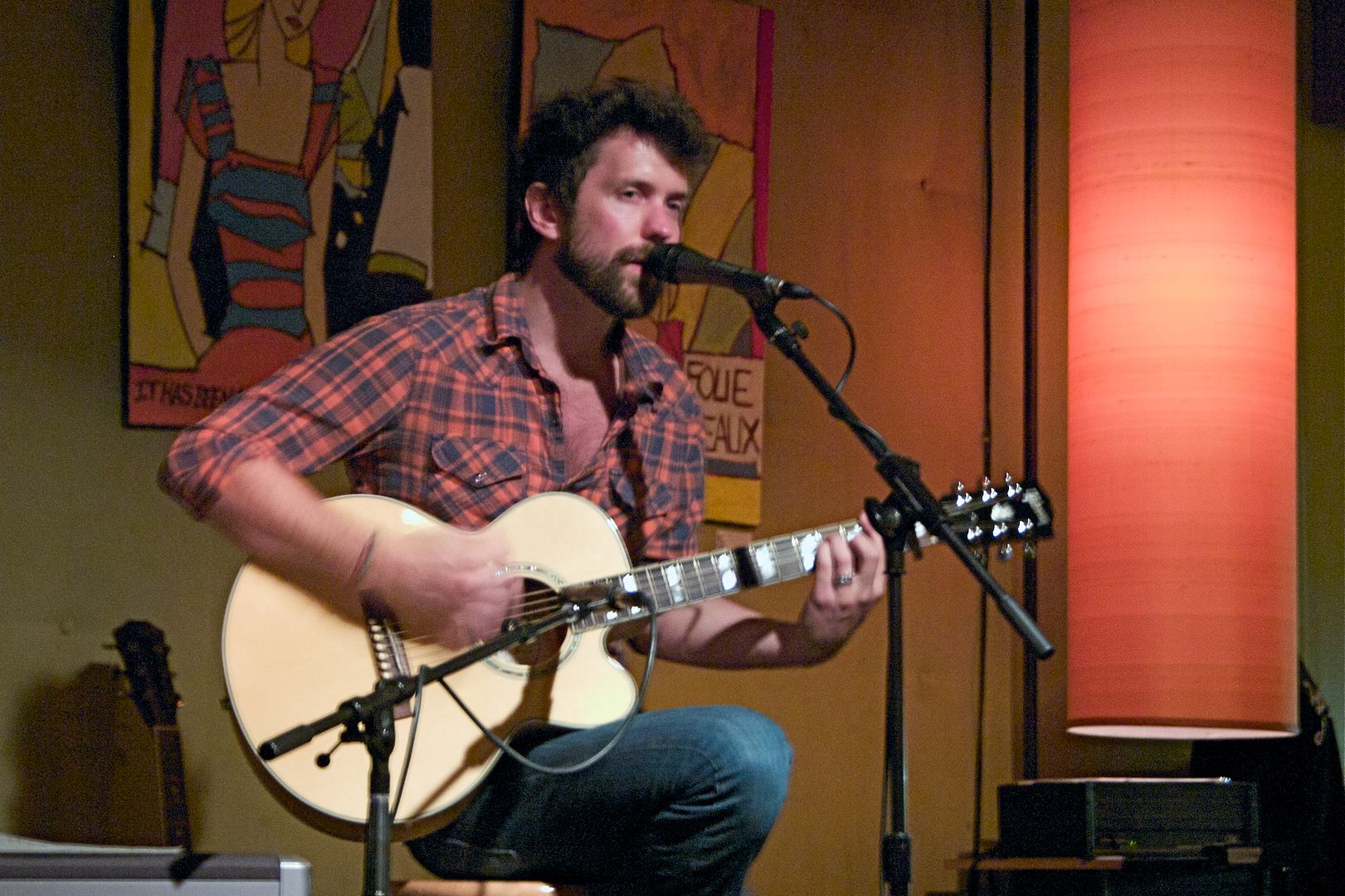 There was yet another new song, one that I was crazy about then, and only more so now.
Once A Lover, Never A Friend
starts out with a wandering feel, a little loose, a little ethereal. The vulnerability in his voice from the last song is transformed to a strength, and pulls me in for a more intimate telling of the tale. When he uses the guitar for percussion, it's as if it was the beating heart of the song...
During the show, Shaun covered three really amazing American singer/songwriters, Bruce Springsteen, Warren Zevon, and, finally, Roy Orbison. While his voice is not even remotely like Orbison's - but then again, does anyone have a voice like that? - Hague takes the superbly written song, bends and molds it into a performance that is very Shaun Hague, one that left me cheering and hoping for much more. Here is his performance of
You Got It
.
You can find more about Shaun Hague at his official website here. You can purchase his EP,
The Time Is Now
, at iTunes
here
, and Amazon.com
here
. I also discovered in my post-show research that Shaun has played with another of my California favorites, J. R. Richards, who has made it on the blog several times. And, of course, Jake Walden. I have to say, since the show, I was thinking about how nice it would have been for them to perform a song together.