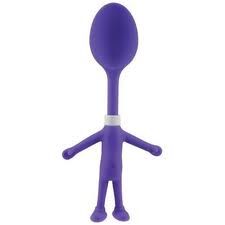 I have Jason from
The Seafront Diaries
, to thank for this Stylish Blogger award, which was pleasantly surprising. But I kinda think I might like thinking of it as the Spatula Award every bit as much, but perhaps that is just me. If you haven't already, you should stop by and give Jason a read sometime. I think you will enjoy it as much as I do. And he was kind enough to bestow this honor on me. The rules for this are quite simple:
1. Thank and link back to the person who awarded you this blog!
2. Share 7 things about yourself
3. Award 15 other bloggers
4. Contact these bloggers and tell them about the award!
Easy huh, so here we go, 7 random, but true, things about me.
1. I am not a fan of chocolate.
2. I haven't eaten red meat in over 20 years.
3. I am an introvert at heart.
4. Sometimes, I am quite intimidated by the talented people I go see performing live until I get to know them.
5. I still don't know what I want to be when I grow up.
6. I still enjoy listening to Megadeth from time to time.
7. I am constantly surprised, and a little embarrassed, by how easily good music can make me cry.
Now, picking the blogs, that's the difficult thing. Like Jason, I'm only doing 5, which I trust will not cause an international incident.
1.
Maybe It's Just Me...
- Wonder Man has a great blog I enjoy reading.
2.
post apocalyptic bohemian
- Stephen has always fascinated me with the way he tells the stories about his life.
3.
I Should Be Laughing
- Bob goes from funny to angry, but always interesting.
4.
A Day With The Mistress Borghese
- Maddie, Maddie, Maddie.
5.
Behr Blather
- Dear, sweet Behr has some sweet stories, and hot pictures...
Obviously, there are many more I could add, but I fear being beaten about the head and face, even if it were an iBeating... Now, I am not mentioning anyone like David Dust by name or anything. And, I think the award winners should feel every bit as special as I did when Jason nominated me!
To further the excitement, the band for this ceremony is one I greatly admire. It is comprised of [my husband-to-be] Ricky Martin, Jose Feliciano, and Carlos Santana. Enjoy as they sing Light My Fair in honor of all who write or read blogs, no matter the topic.