L to R: Hans Matheson, Jonathan Rhys Meyers, David Alpay, James Frain, & a supine Henry Cavill.
Originally broadcast on Showtime, with the inherent freedom cable allows,
The Tudors
was a sexy costume soft-core adventure, with beautiful people willing and eager to disrobe at the any given moment, including the men. BBC America has picked it up, and will be running the series hosted by
Being Human
's Lenora Crichlow. If you are looking for historically accurate depictions, this is not the show for you. If you are looking the Tudor soap opera with hot guys, many of whom can really act, this show is a winner.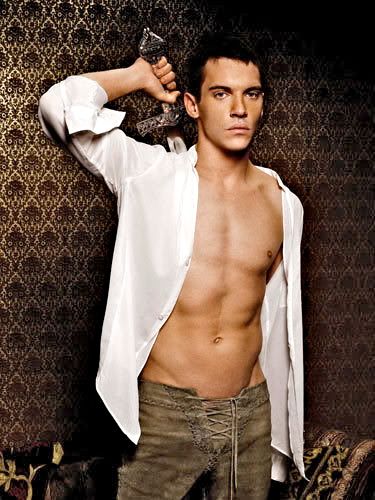 Jonathan Rhys Meyers as King Henry VIII.
The show had four seasons to cover the six marriages of Henry VIII, with 2 divorces, 2 executions, one 'natural' death, and one left a widow. Historically, Henry was a big bear of a man, with many accounts mentioning his handsome appearance. He is played by Jonathan Rhys Meyers, a stunningly handsome and fit man. However, when it comes to my favorite characters and hot guys from the show, there were plenty from which to choose. And I also loved the music from the show, including the main theme written by Trevor Morris.
Surprisingly, the show featured two separate story lines that included 2 LGBT couples, both involving married gentlemen. In the first season, we were introduced to William Compton, a close friend to the King, and a married man. He hits on Thomas Tallis, a court musician and composer. Both are loosely based on real people, although their relationship has no basis in history.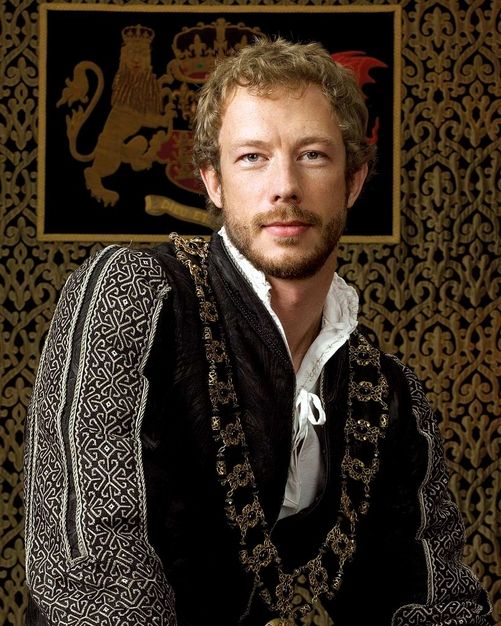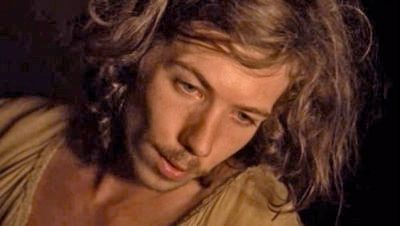 Kris Holden Reid above, Joe Van Moyland below.
Compton is played by the sexy Kris Holden-Reid, who also played gay in
A Touch Of Pink
. Joe Van Moyland portrayed Tallis with a sensitivity that was striking. There was a charm and elegance to their relationship I rather enjoyed, and would have liked to see more of. Although he was in service to the Crown long after King Henry VIII's reign, Tallis disappeared after the first season. Following Compton's death, Tallis married a young woman at court and was no longer featured in the story. But here is a sample of their scenes.
Early on in Season 2, it seems George Boleyn, brother of the second Queen, Anne Boleyn, was quite the womanizer, giving the viewers a chance to view his sexy bottom. We are also introduced to Mark Smeaton, a handsome singer, musician and dancer in the court of Queen Anne. Smeaton was portrayed as a gay man, even joking about wanting to ride a French stallion. George was played by sexy Irishman Padraic Delaney, and Smeaton by the gorgeous David Alpay.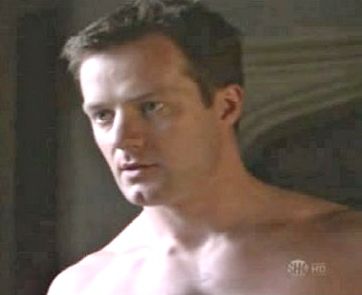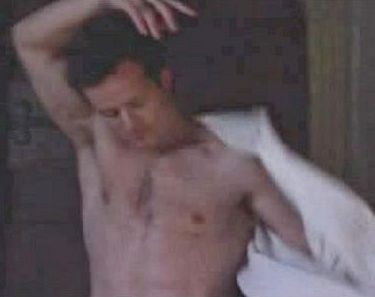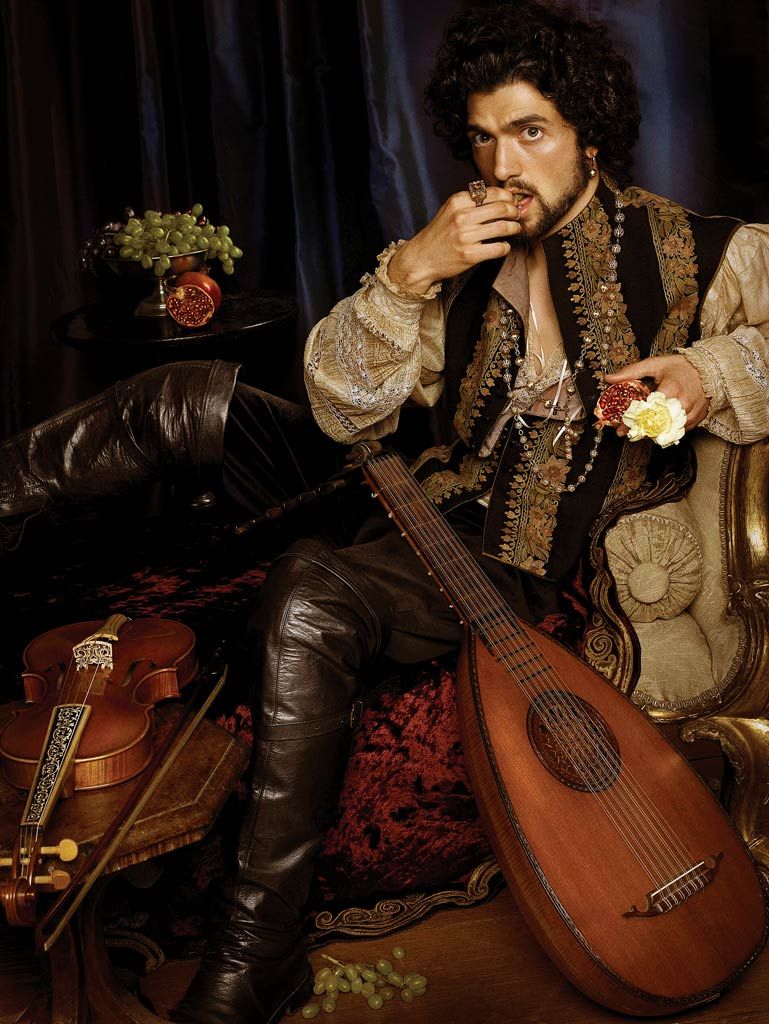 Padraic Delaney above, David Alpay below.
Once again, there is no real historical fact that would imply these two men actually did had any real ties, save for the fact they were both put to death for Treason, accused of sleeping with the Queen when Henry VIII was looking to end the marriage. The fact that George was a married man, a womanizer, and brother to the Queen, and Smeaton was a court musician, and tortured into a confession, and that both men were beheaded, are fairly documented. But if the writers are going to take artistic license, at least they are doing with with characters played by really attractive men. Check them out below.
These men were far from the only guys worth watching. Perhaps one of my favorites was Henry Cavill, who played Charles Brandon, a longtime friend and confidant of the king. Cavill is almost too hot for words, and, thankfully, acted rather well. Cavill spent much of the first season in varying degrees of stripped. Talented eye-candy, always a bonus!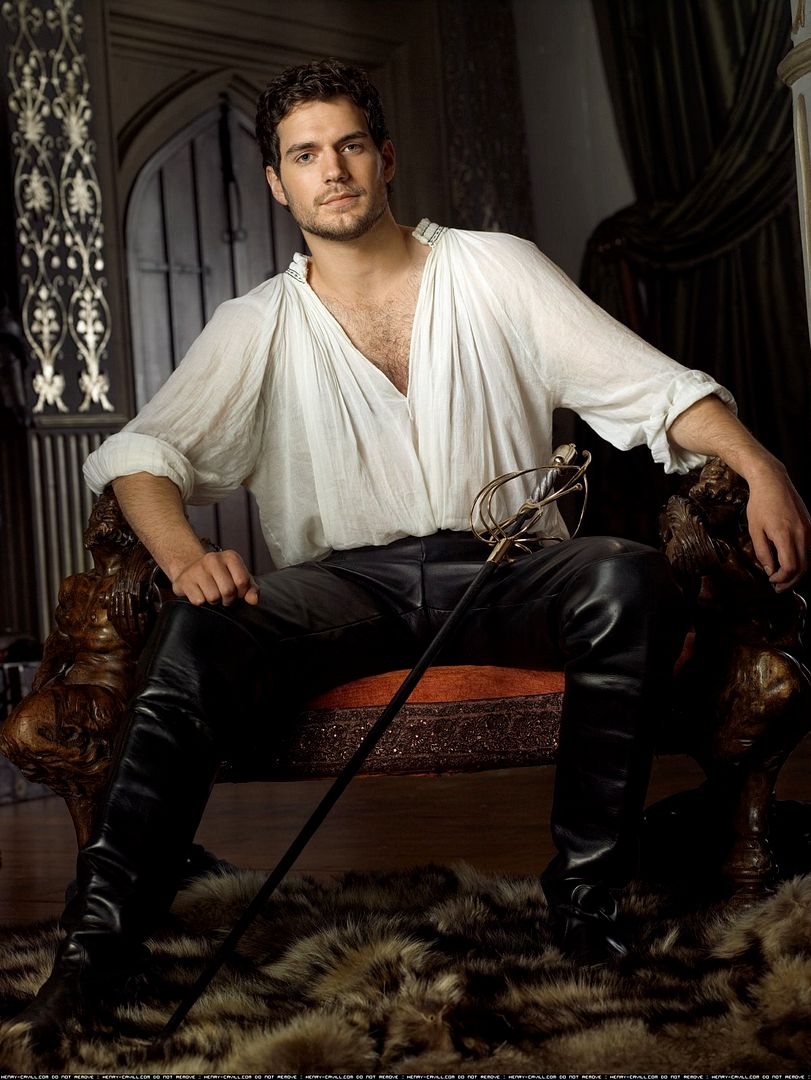 When Princess Elizabeth, the daughter of Henry VIII and Anne Boleyn arrived in court, the following theme music played. Also written by Trevor Morris, I thought it worked well in the show, and also paid homage to the period, while sounding very contemporary.
So if you didn't get Showtime, or would like to revisit the dramatic series, tune in BBC America tonight at 10PM to see the members of the Tudor family and their friends getting it on in all sorts of places and positions. Check the show out on the web
here
, the official home on BBC America.