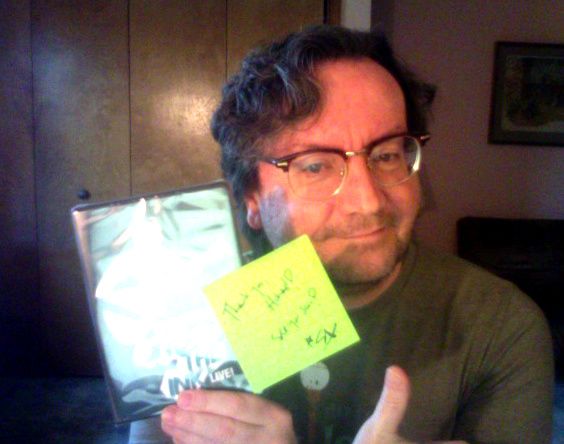 My copy of Eric Himan's DVD
Under The Ink Live!
arrived, and I can't wait to pop it in and watch!. It is Eric's first DVD, and and captures his amazing live performances, making it a must have for any music lover. There are classic songs from Himan, like
Bartender
,
Heart Clean
,
No Urgency
,
We Are The Same
, as well as new favorites like
Blood On Her Lips
,
Save The Afternoon
, and
You're Gonna Need Me
. And I almost squealed out loud when I first heard Eric would be covering the Patti Smith's brilliant
Because The Night
.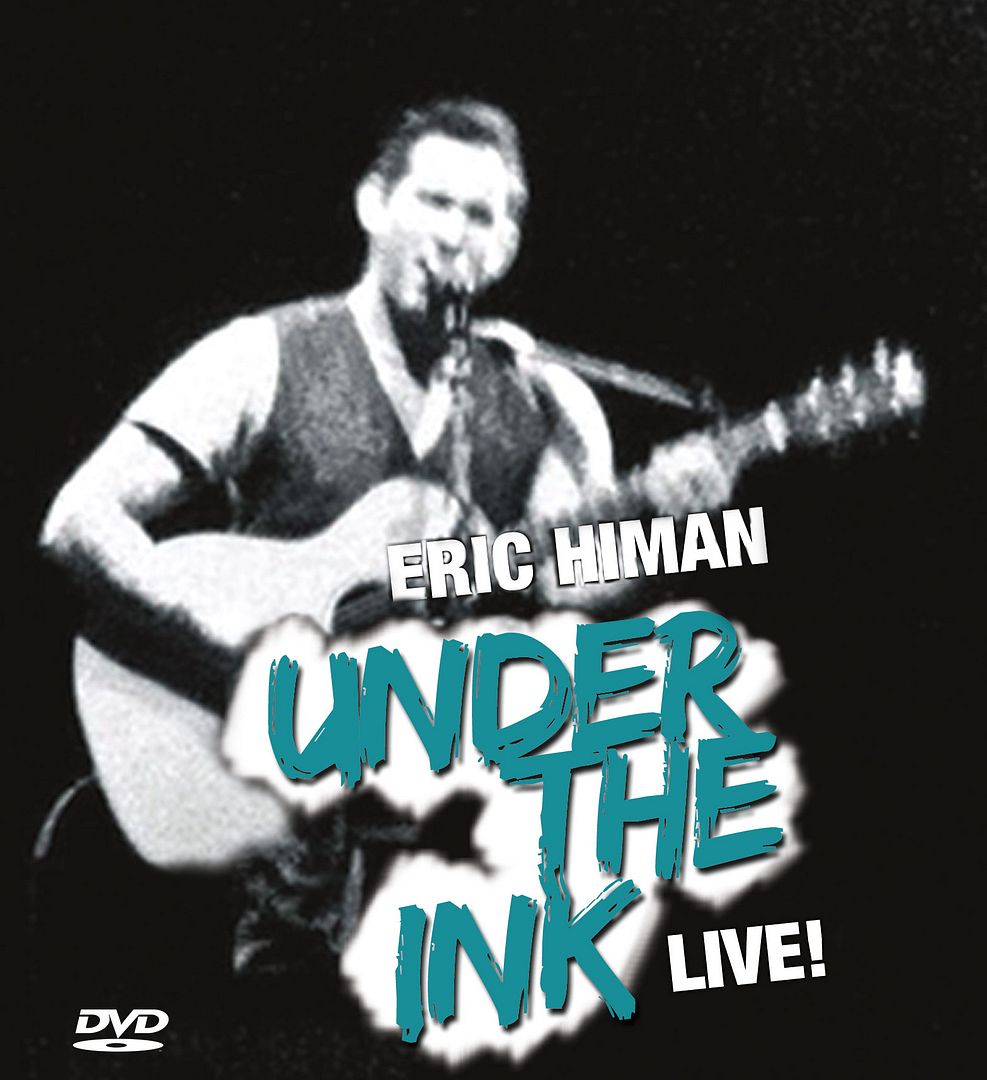 Mine is hear because I put in my pre-order early, and was thrilled when it arrived with a little note from Eric. You can order one for yourself, something anyone who loves music should do. And Eric has given options, for you can get an audio version, with a slightly different line of of songs, as well as the DVD. You can figure it out on Eric's website by clicking
here
. Check out the teaser for the DVD below.
Remember, you can visit Eric on his
official website
, and on
Facebook
and
Twitter
. He has a great catalog of songs, each wonderful n their own right, and so very impressive as a collection. Check out this video I took of Eric performing
You First
, at a show in Philadelphia at the World Cafe Live!
The song also appears on the DVD, as well as on his latest CD. You can find Eric Himan's latest album,
Supposed Unknown
, on
iTunes
,
CD Baby
and
Amazon
.