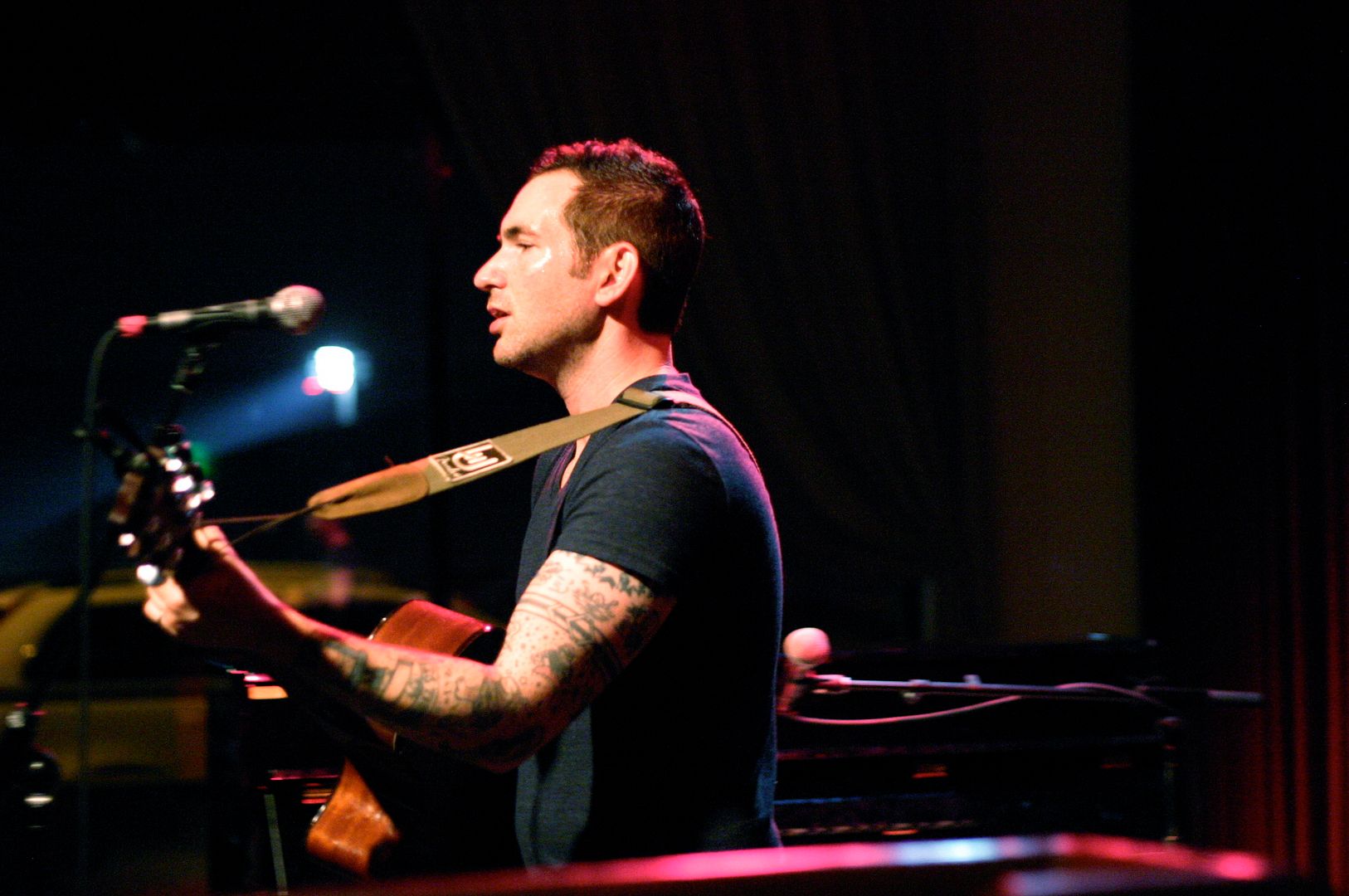 Today is Eric Himan's birthday, and I will celebrate it with a few videos I took at his last show in Philadelphia at the World Cafe on March 13th. I am a big fan of Eric's music, and of the amazing man that he is. I first found his music, and loved it. Then I went to see him live, and found a deeper appreciation of his music. And it is through Eric that I found other amazing musicians, like Aiden James, Tom Goss, Andy Moore, and Coyote Grace, among others. I've also had the pleasure of getting to know Eric, and find he is just the sweetest guy. And he deserves a very happy birthday!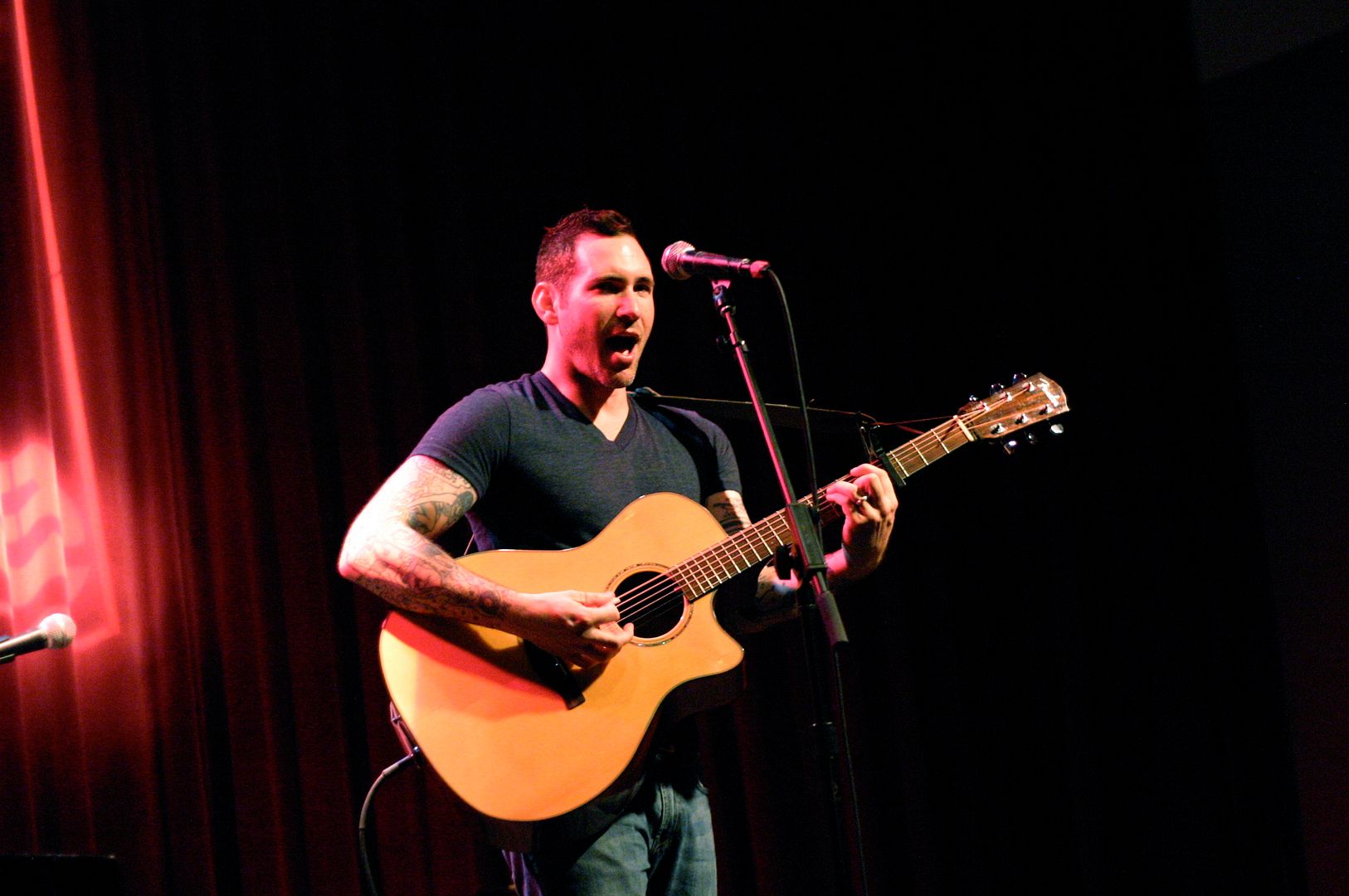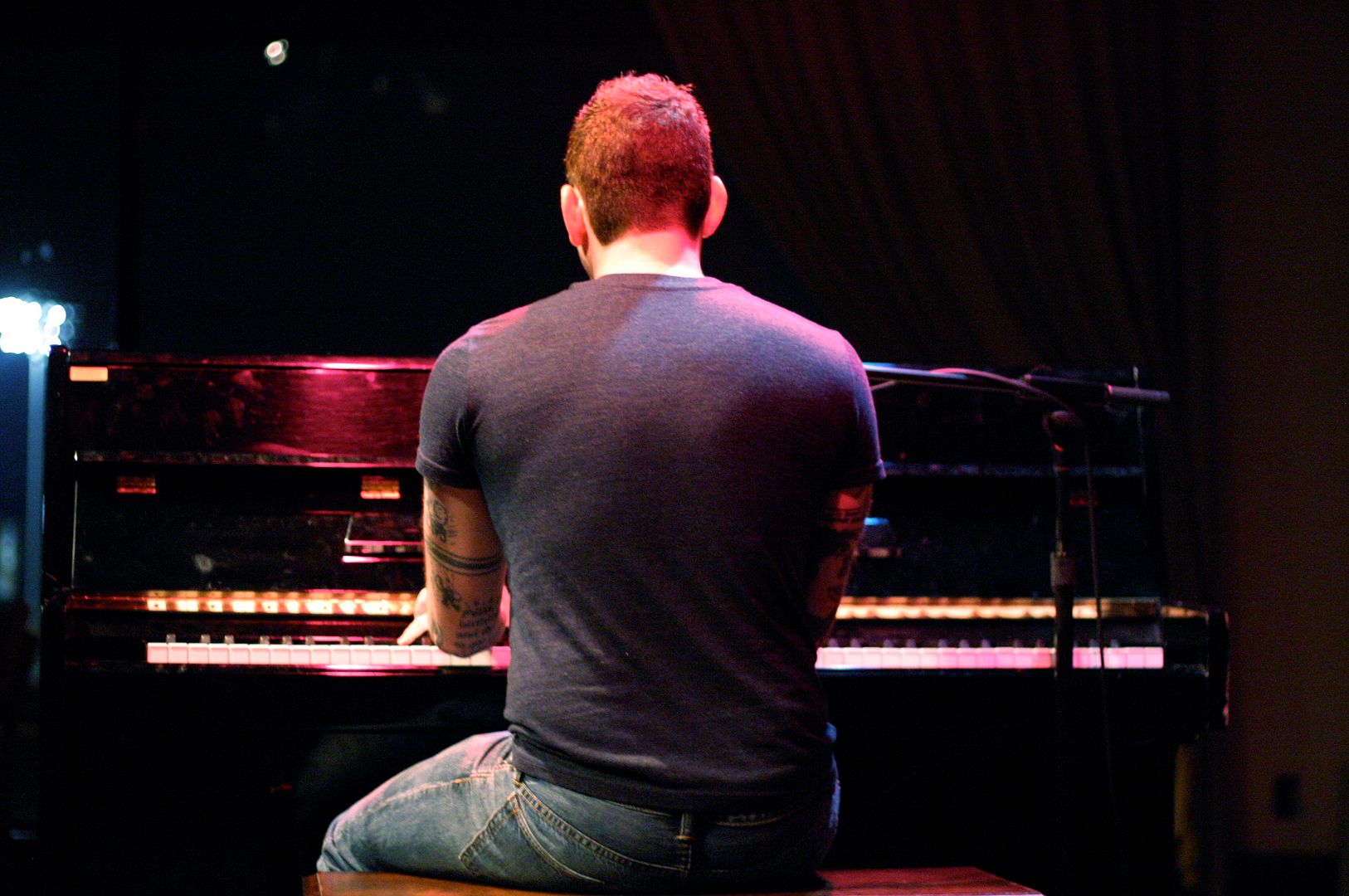 First up, I thought I'd share with you
Outskirts Of You
, the gorgeous song off the 2003 album,
All For Show
. This is a great album, one I owned before seeing Eric for the first time.
In 2005, Eric released the album
Dark Horse
. I am still insanely fond of the album, and listen to it. It was filled with great songs, as well as an amazing cover of the Simply Red song,
Holding Back The Years
. Seems that was his first song to be heard on Sirus XM radio, only they were announcing it as Simply Red. That has since been corrected! It also had other favorites, like
Aimlessness
,
Habit/Curse
,
White Horse
, and another of my favorites,
Clyde
. On first listen, I fell in love with this song, and hope you enjoy it too.
Eric's 2011 album,
Supposed Unknown
, was another that and more than it's fair share of great songs, like the rocking
Dust
, the beautiful
Save The Afternoon
, the timely
You First
, and the achingly introspective
Left Out
. By the way,
Save The Afternoon
is a song you can here on Sirius XM radio.
And because I could not resist it, I am going to end with a song off the recently released DVD,
Under The Ink
. The DVD has videos of some great performances, including of the amazing cover of
Because The Night
, written by Patti Smith and Bruce Springsteen. I loved it on video, and just as much live. I hope you enjoy.
You can learn more about Eric on his
official website
. You can also wish him a "Happy Birthday" on
Twitter
or
Facebook
. Another way to offer your birthday wishes is to purchase some music today. You can find
All For Show
on
iTunes
and
Amazon
.
Dark Horse
is also available on
iTunes
and
Amazon
.
Supposed Unknown
is available on
iTunes
and
Amazon
. You can also download the audio version of the DVD,
Under The Ink
, on
iTunes
and
Amazon
.To get the DVD, you can visit
here
.