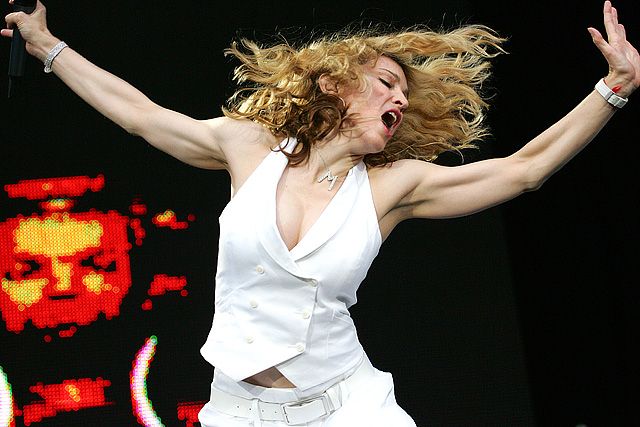 I had a hankering for a little Madonna this morning, and found this video of her singing one of my favorites of the late 1990s,
Ray Of Light
. It was the title cut off her 1998 album. When I saw how she looked at the Live8 concert, I knew she had some pact with the devil. Bitch was and still is looking amazing. You know, sometimes I get a little taken aback when I realize that next year, Madonna and I will be celebrating out 30th anniversary. Well, faniversary, then, for I've loved her since 1983!
Speaking of loving her for so long, it all began with me the first time I heard
Holiday
. I was toast from then on, there was no recovery. After it came
Lucky Star
, and I've been addicted for life.
You can discover much more about Madonna at her
official website
. Her music is available anywhere music is sold, but you can find the
Ray of Light
album on
iTunes
and
Amazon
. You can find the Madonna's self-titled debut album featuring the hits
Holiday
,
Lucky Star
, and
Borderline
, on
iTunes
and
Amazon
.