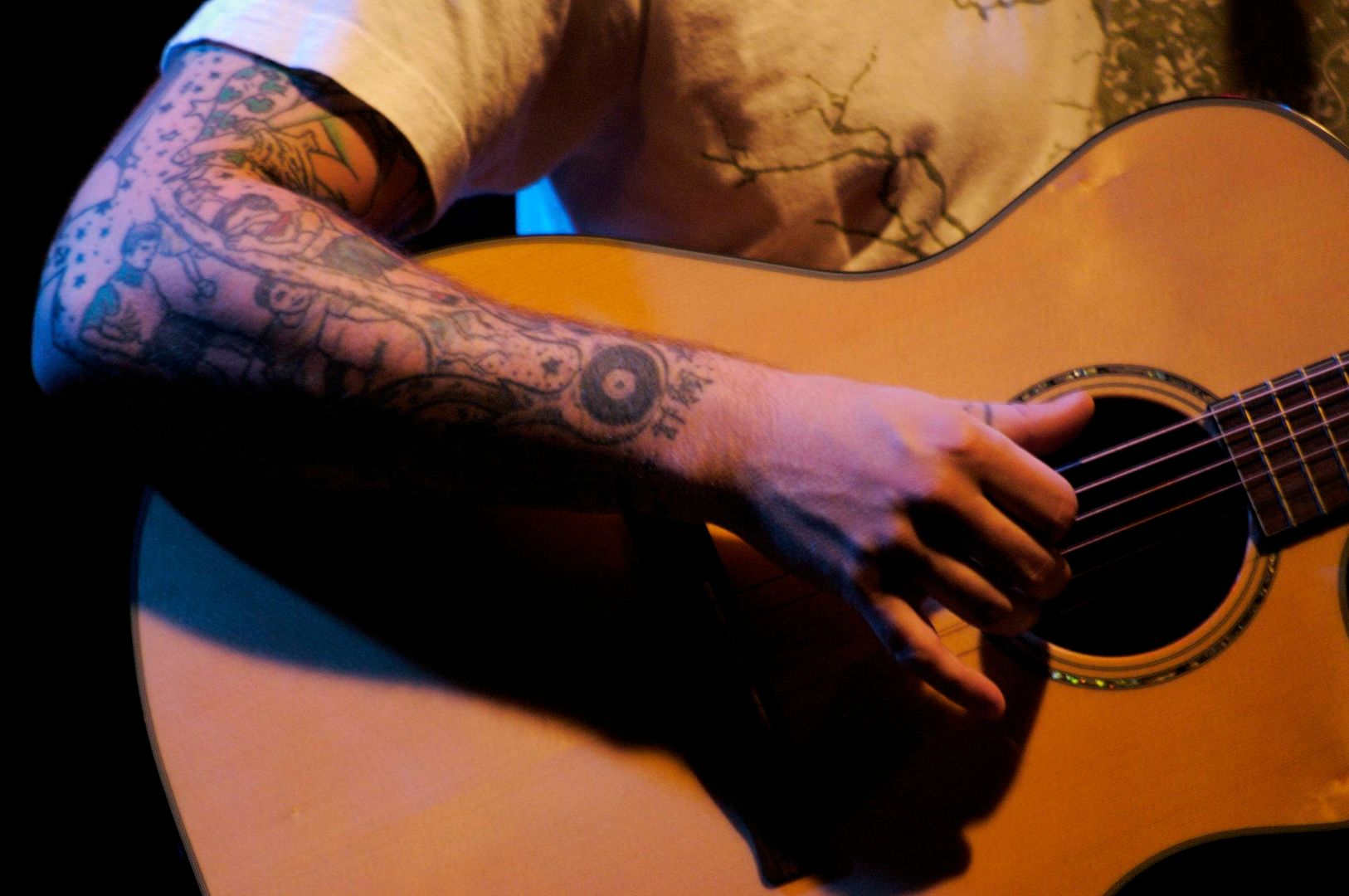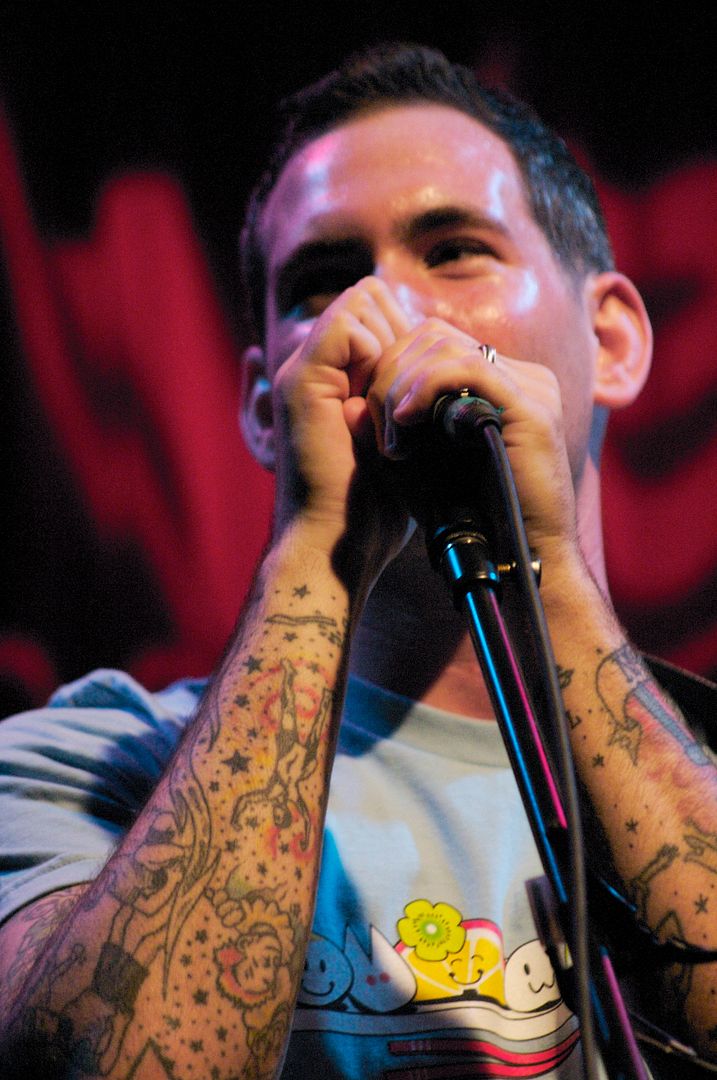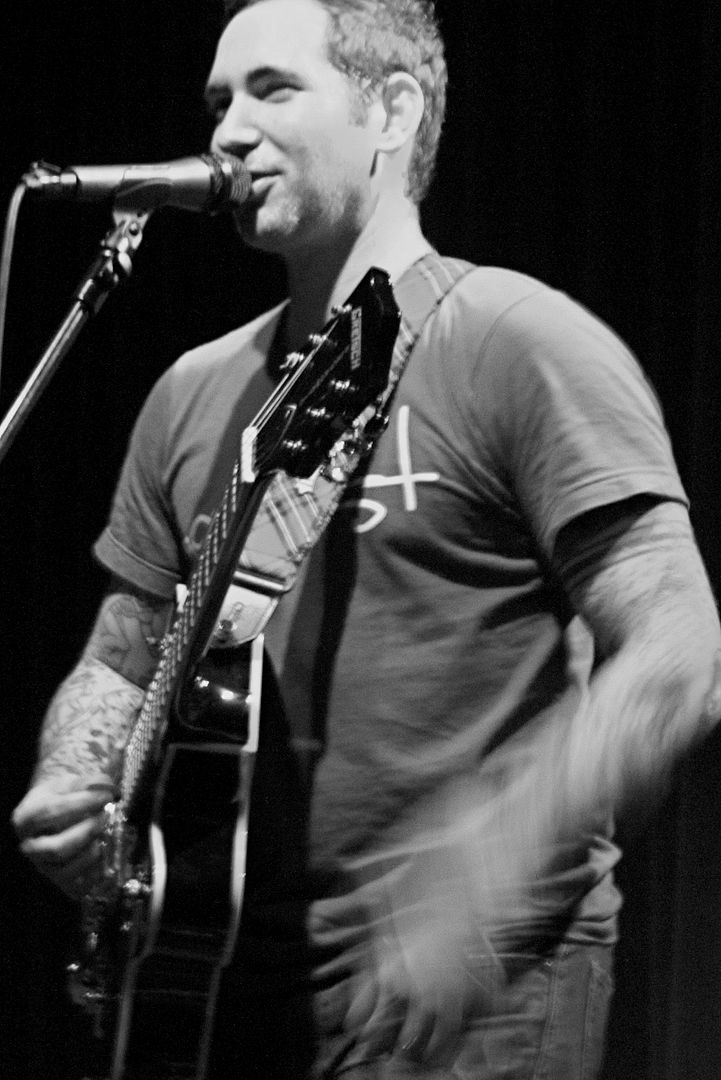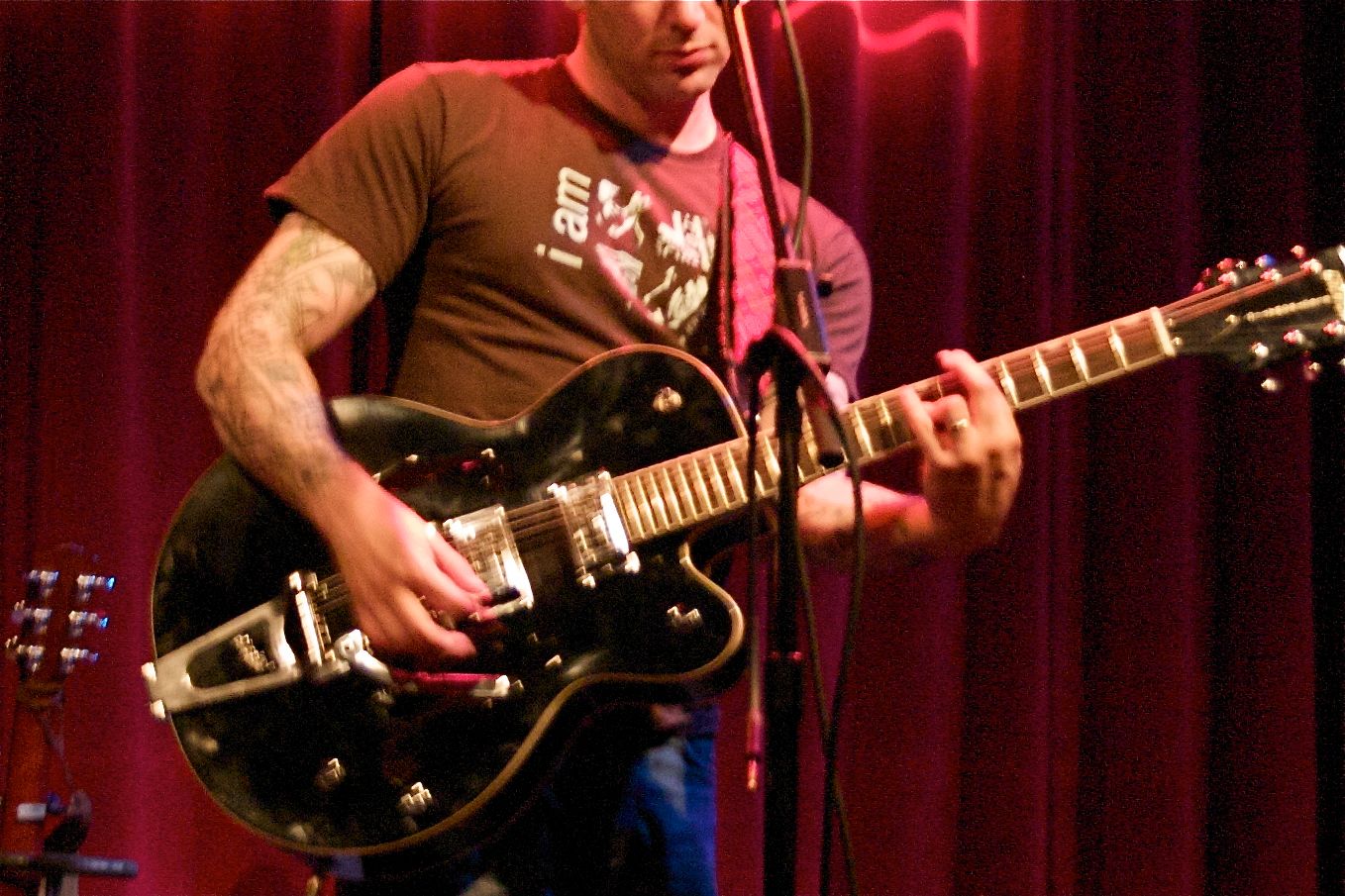 So tonight I will be seeing Eric Himan at the World Cafe Live! in Philadelphia, PA. I have been going to see Eric play there several years, whenever he comes through. The assortment of photographs above are shots I taken myself of Eric at the World Cafe Live, the top one in 2006! The others are an homage to his ink over the years, or his guitar playing, be it acoustic, electric, or tuning. I look forward to hearing whatever Eric sings, be it a cool cover or one of his great originals. One of those originals I love so well is
No Urgency
, off his 2002 release,
I Go On...
Another original I just love is
Save The Afternoon
, off his latest release,
Supposed Unknown
. This is a performance when he played at the World Cafe last year.
Eric is no stranger to a great cover, and one of my favorites was one I taped last October, with Janis Joplin's great
Get It While You Can
. It has been up on YouTube just over 4 months, and it has gotten over 10,600 hits. That just lets you know how amazing it is.
For more about Eric, visit his official website
here
. If you get a chance to see him live, do it. He is amazing. You can also check out
Supposed Unknown
on iTunes
here
, and on Amazon
here
.