Left to right: Damien Molony; Lenora Crichlow; and Michael Socha.
I am loving this new season of the show, way more than I thought I would. I will admit I feel as though I am cheating on Russell Tovey and Aidan Turner, since I I liking Michael Socha and Damien Molony so much. Enough about that, let's move to quickly catch up on the end of the last episode, Pearl and Leo confessed their love just before Leo died. Both Leo and Pearl had their doors appear, and they went through them, leaving Hal in Annie's care. Hal feels alone, and it trips his OCD into overdrive. He goes to see Eve, who is crying. While there, a blond woman appears on the TV, urging his baser instincts. Tom sees him, and demands he puts Eve back in the crib.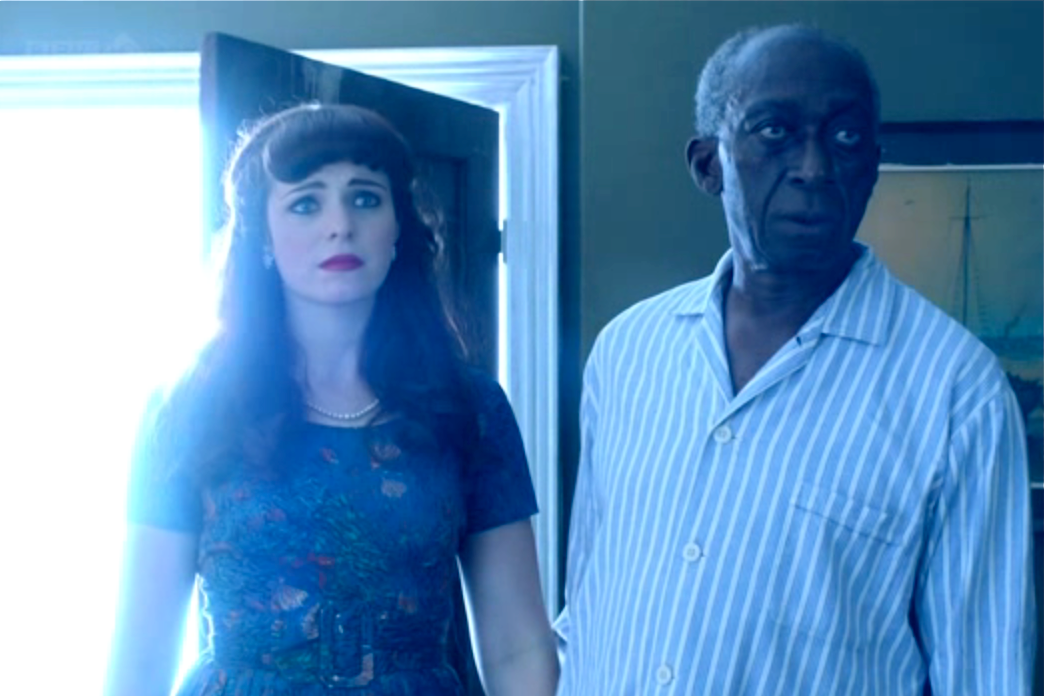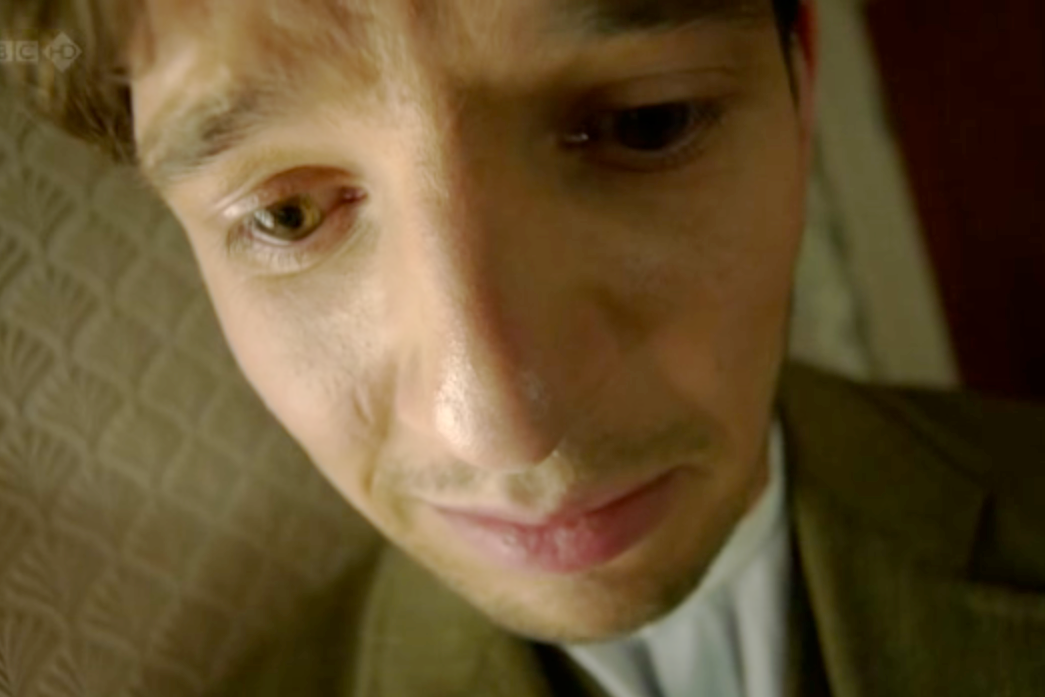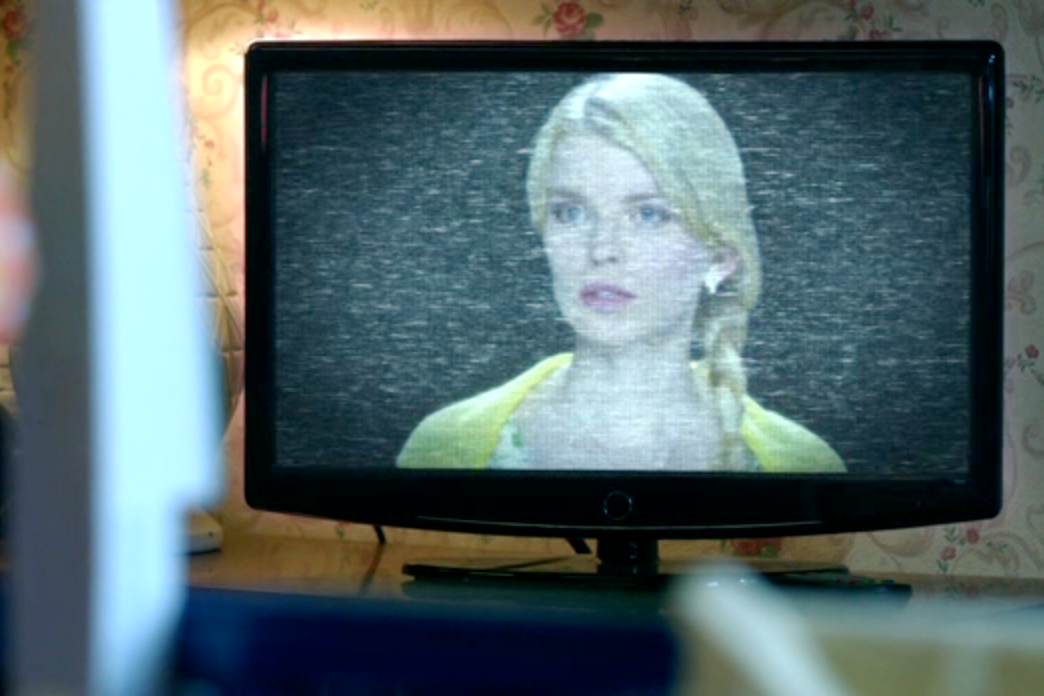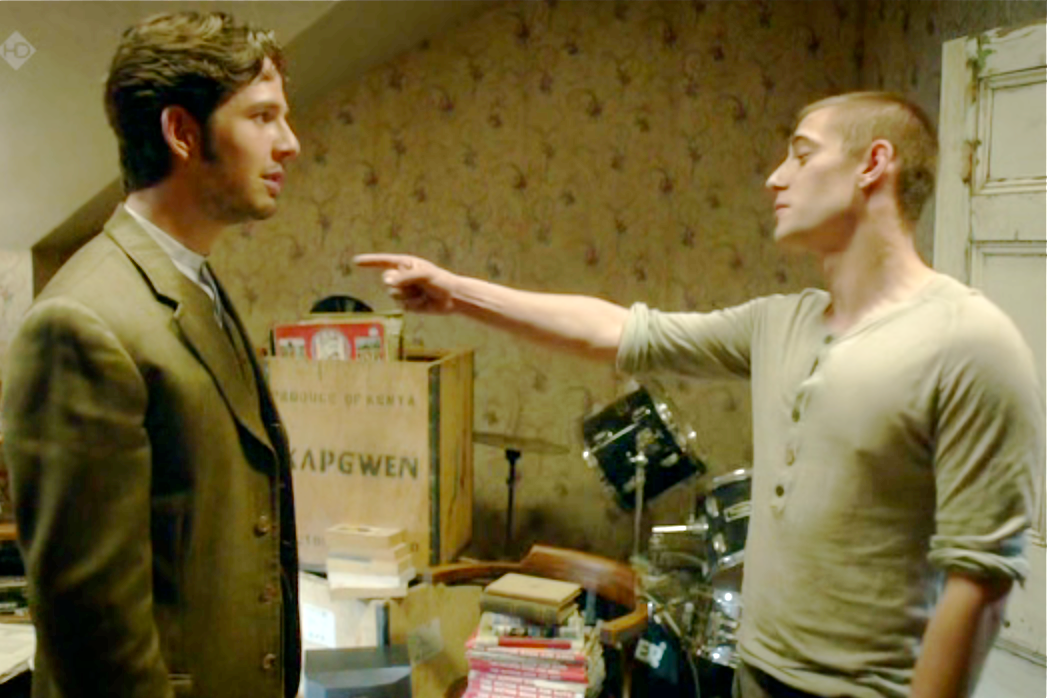 Hal is hurt, angry and confused, and bolts out of the house. But not before knocking down his dominoes, destroying one of the things keeping him dry. Annie is worried, and she grabs the baby and Tom, following Hal. He has returned to the pawn shop, wanting to be bad. He goes all vampire on the broker, but Annie talks to him, and unlocks the door for Tom. Hal & Tom exchange weapons, but Annie talks them both down.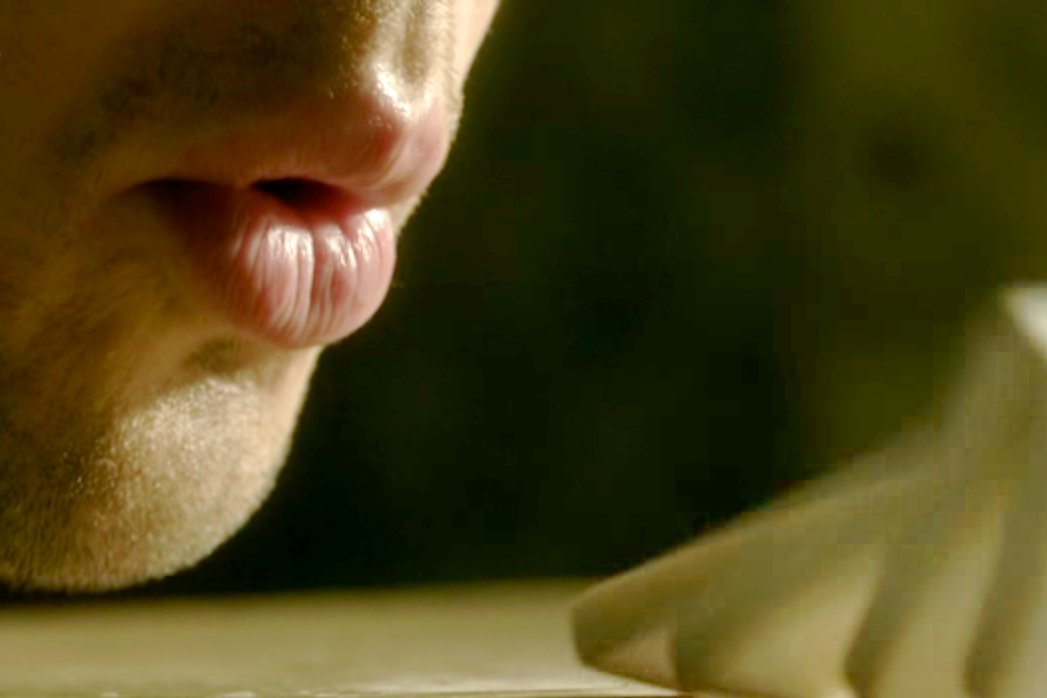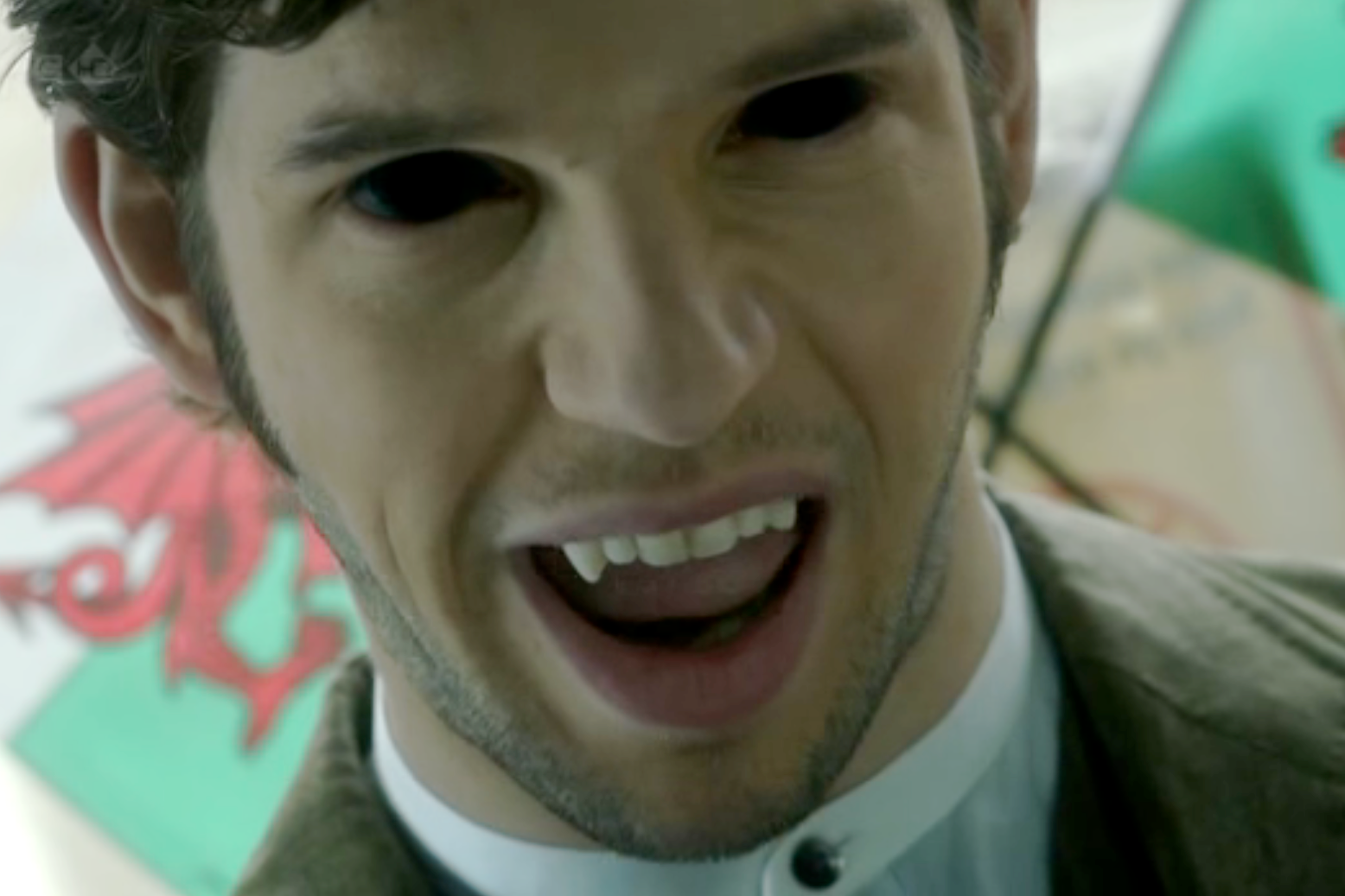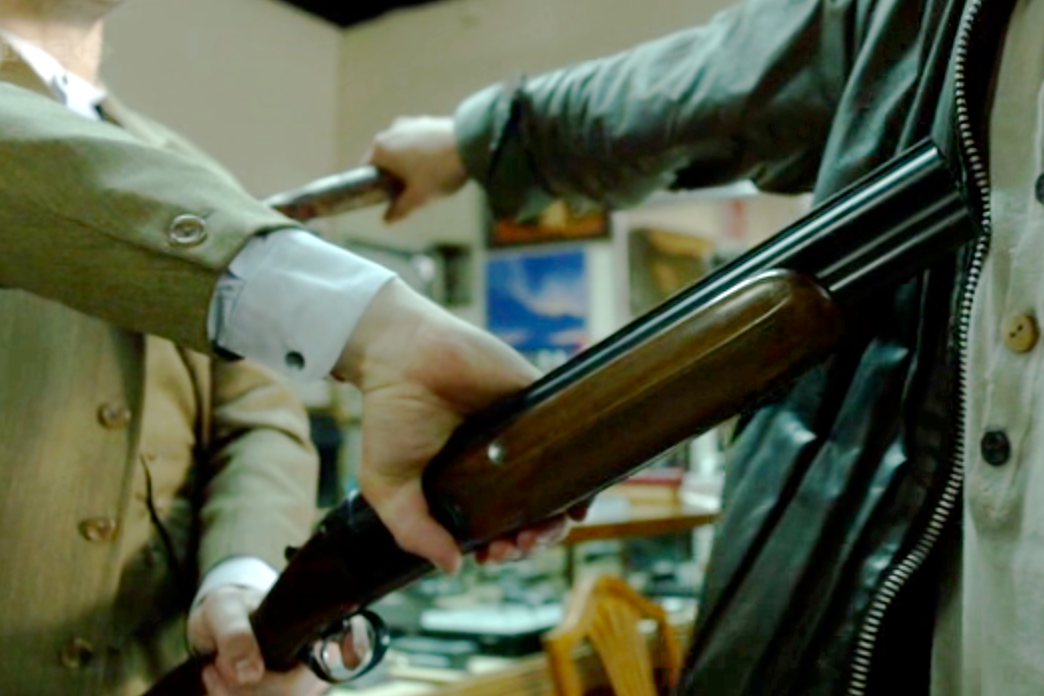 They return home, and Annie makes everyone tea. Tom, Annie and Hal watch Antique Roadshow, and life seems to return to normal. But The Pawn broker calls to the police, to report the impossible - he was attacked by a vampire. Fergus, a vampire, takes his story, and seems surprised when he hears the vampire is named Hal, and then kills the broker to assure his silence.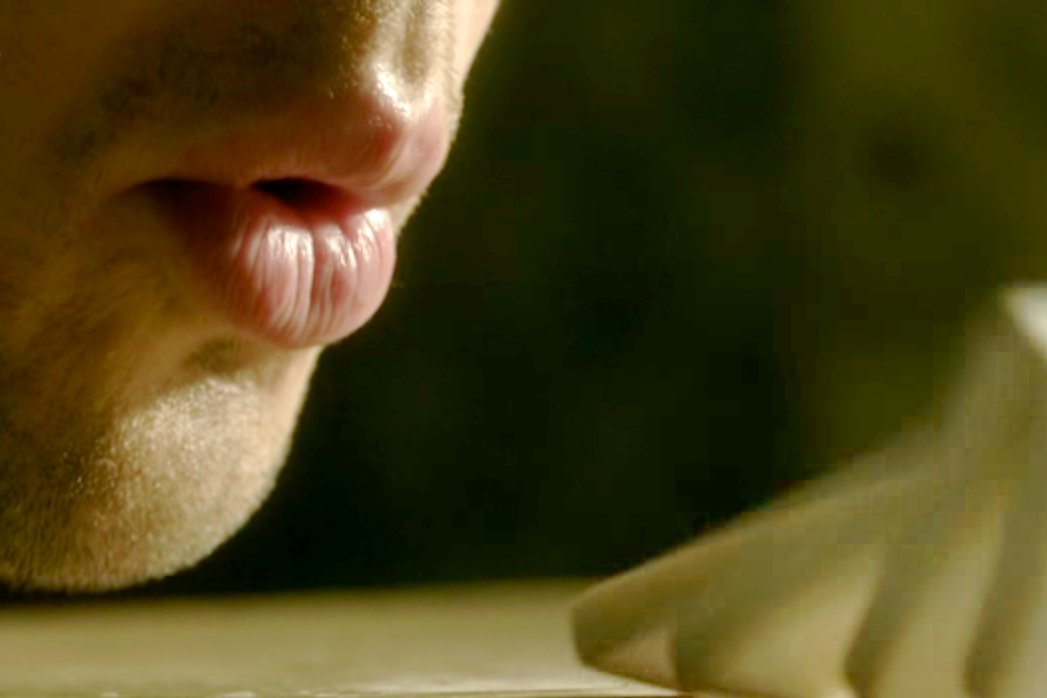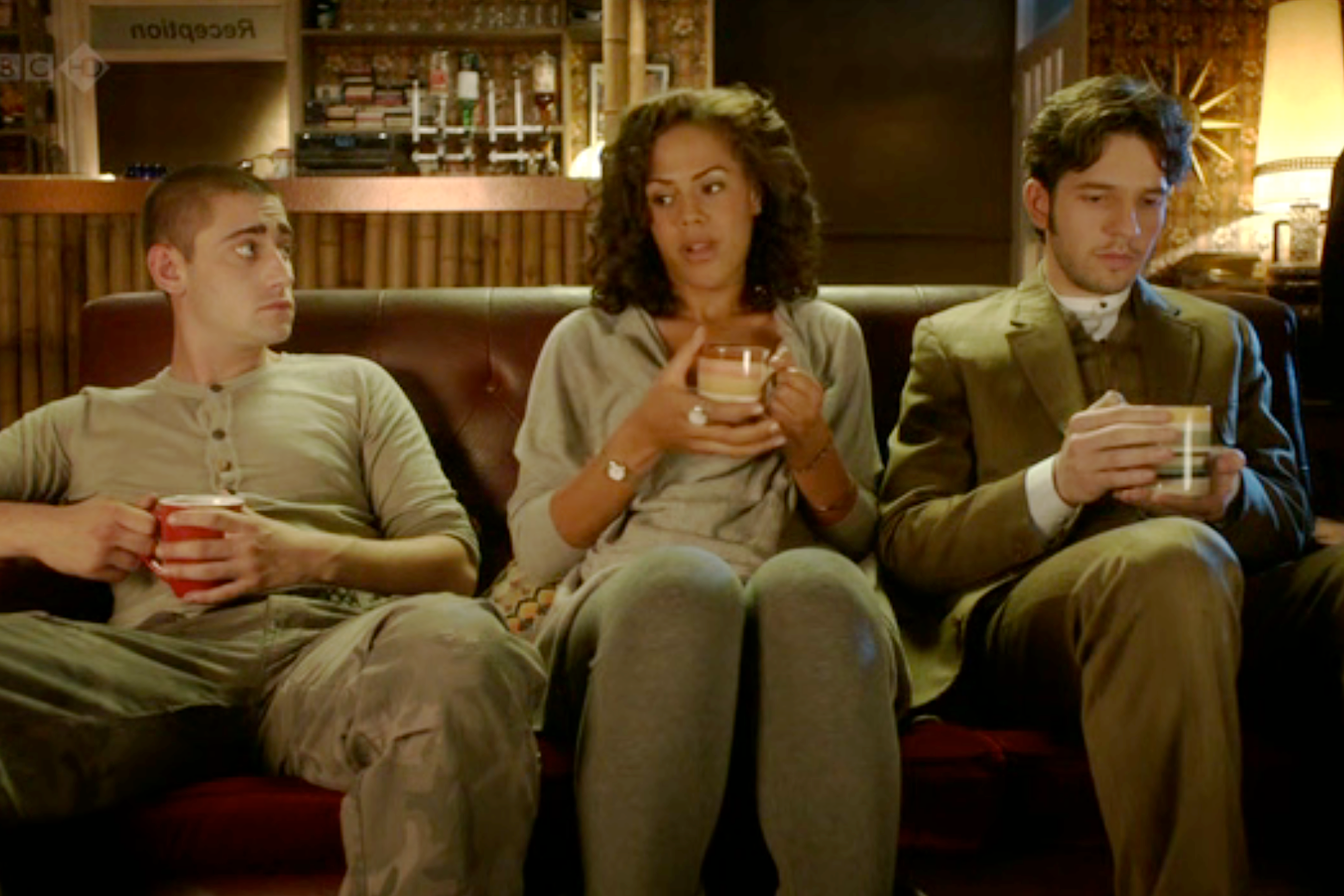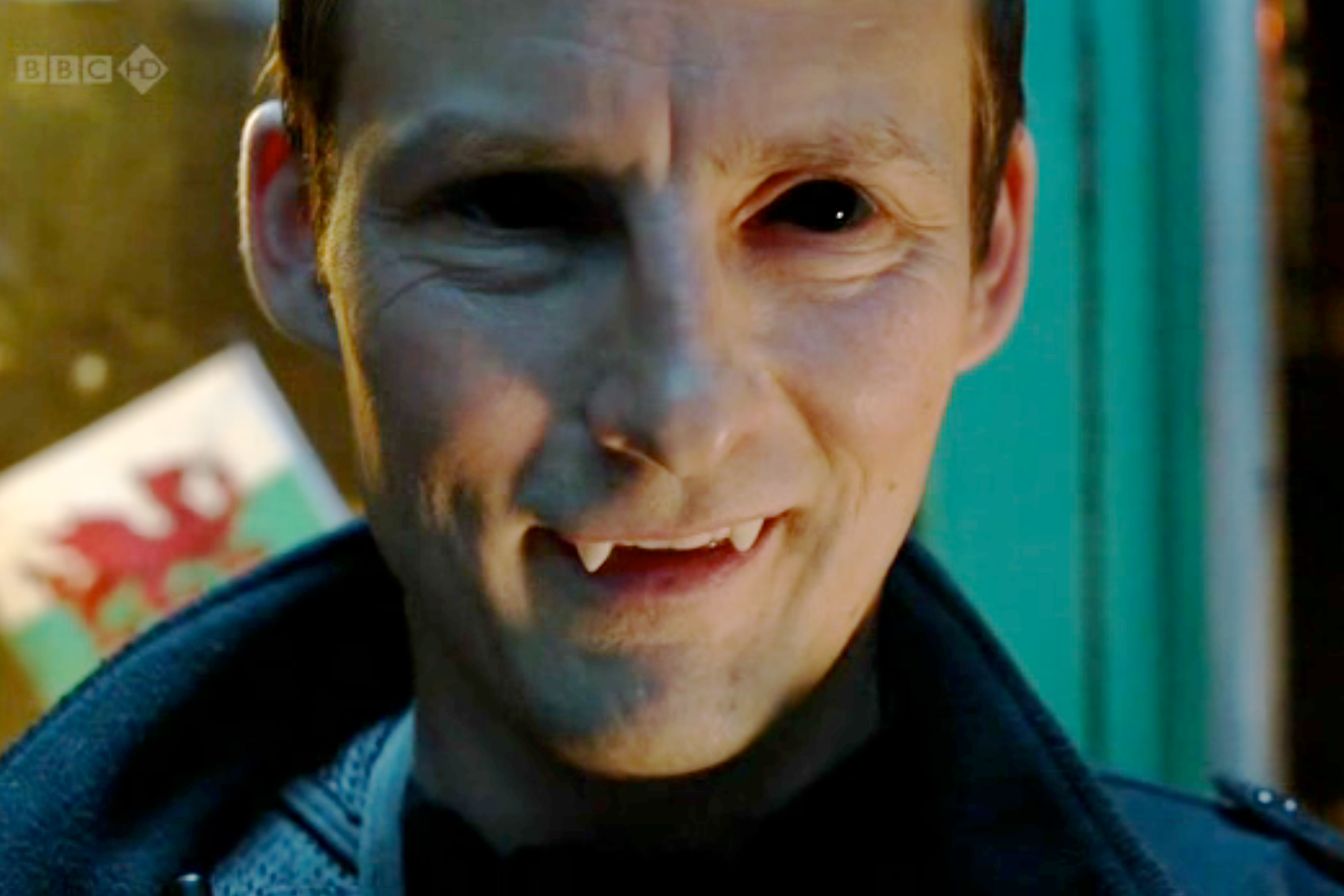 You can see this episode tonight at 9PM/8PM Central on BBC America. Now, time to tell you about the new episode,
The Graveyard Shift
. The show begins in England in 1855, with Fergus taunting a bound and gagged housekeeper, blood dripping from the corners of his mouth. He tells her of his friend, and how girls bring out the beast in him. A bloody and shirtless Hal comes up the steps, and makes his way to the maid. He looks a bit spent, and very sexy. He goes vampire on her.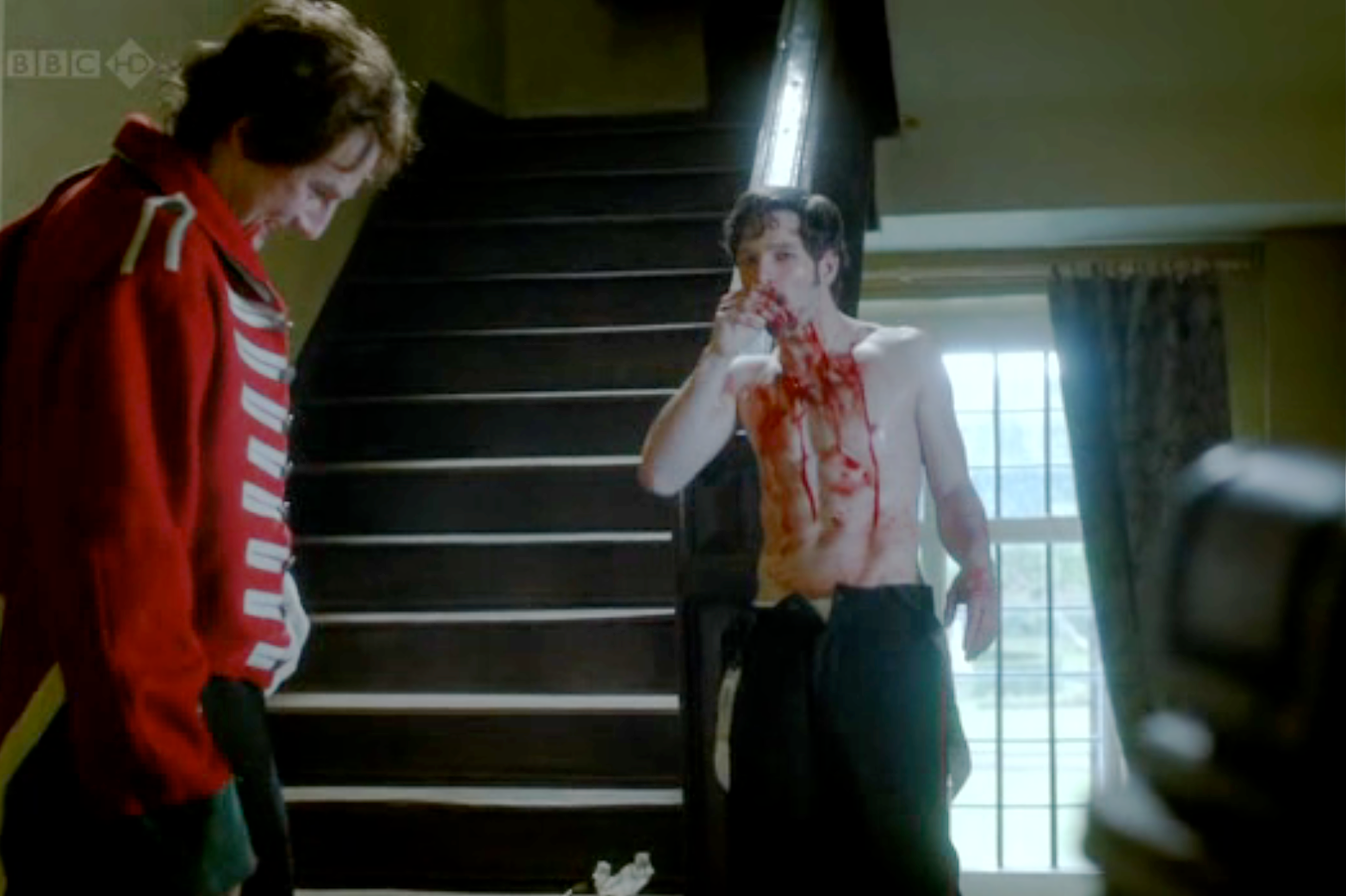 Cut to today, with Tom getting all Rambo-ready, with stakes and straps, with Eve strapped to his chest. He and Annie are going shopping. Annie steals some essentials, while Tom has a devastatingly awful flirt with the cashier. On the way out, they are noticed in the store, by Regus, the Vampire Recorder. They don't notice him, as Annie is whining about needing to steal.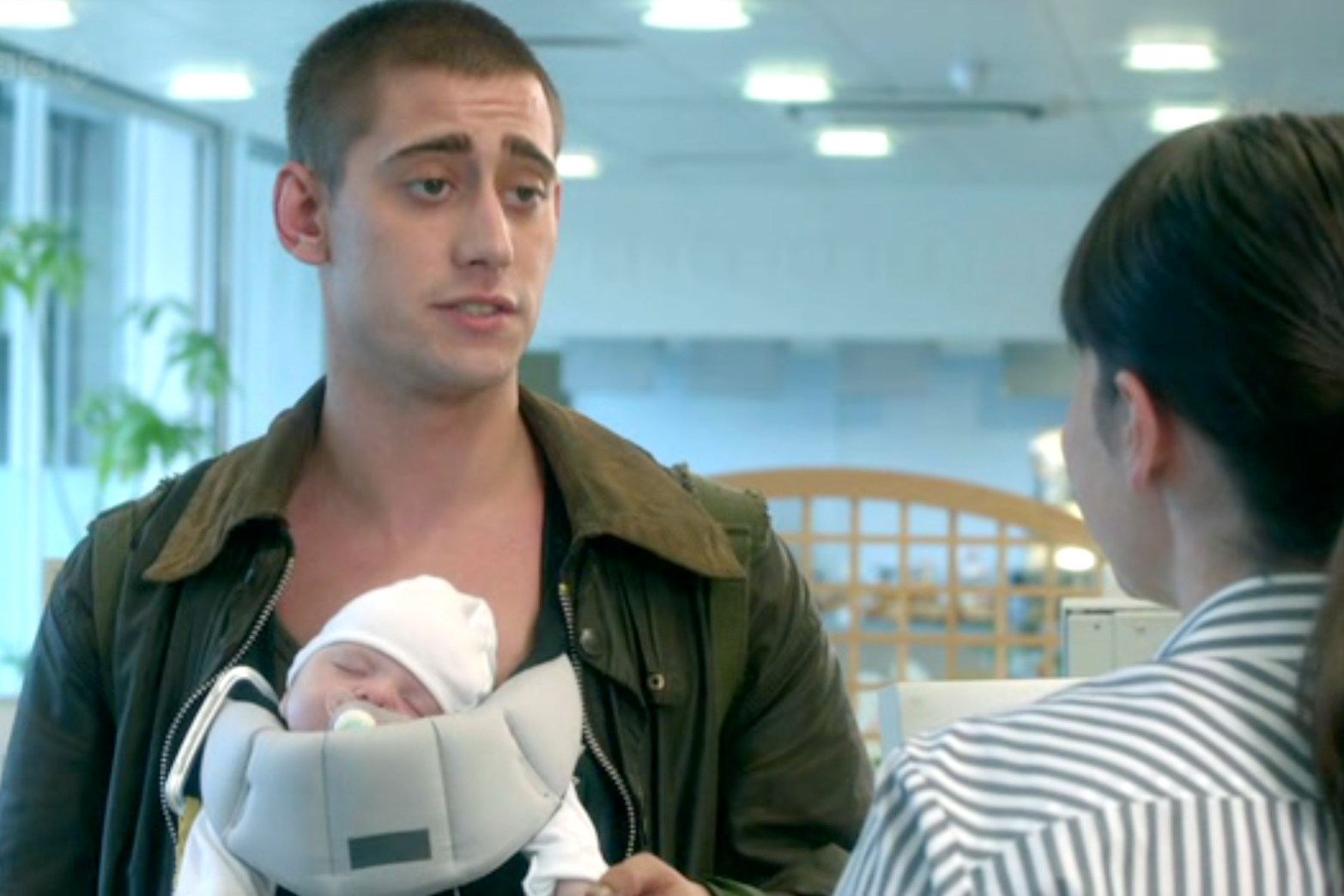 At home, Hal is trying to listen to music to soothe his savage beast, when he is confronted by Annie and Tom, suggesting he needs to work to raise money to help pay the bills. He tries to explain that he is barely holding on, and can't venture out amongst the living. Tom has no patience, and Annie agrees. Hal wants to know where he could get a job, but Tom is prepared.

He can join him at the cafe. "Kill me. Seriously, kill me now," begs Hal, as he stands in the apron in front of the grill. He's having a tough time wrapping his pretty mind around this working thing. Regus visits Annie, not happy she is bringing Eve out in public, where the vampires can find her. She is in danger, he tells her. Back at the Cafe, Hal is struggling with cleaning tables, when a faux-Goth girl talks to him, who is trying to impress him with her "dark" thoughts. This continues when Tom goes over to give him a hand. They roll their eyes at her. Cut to Annie in the park with Eve, and who finds them? Officer/vampire Fergus, that's who. He pulls a knife on Eve, making clear he wants to offer Eve up to the "Old Ones," but it will happen some other time, not so public.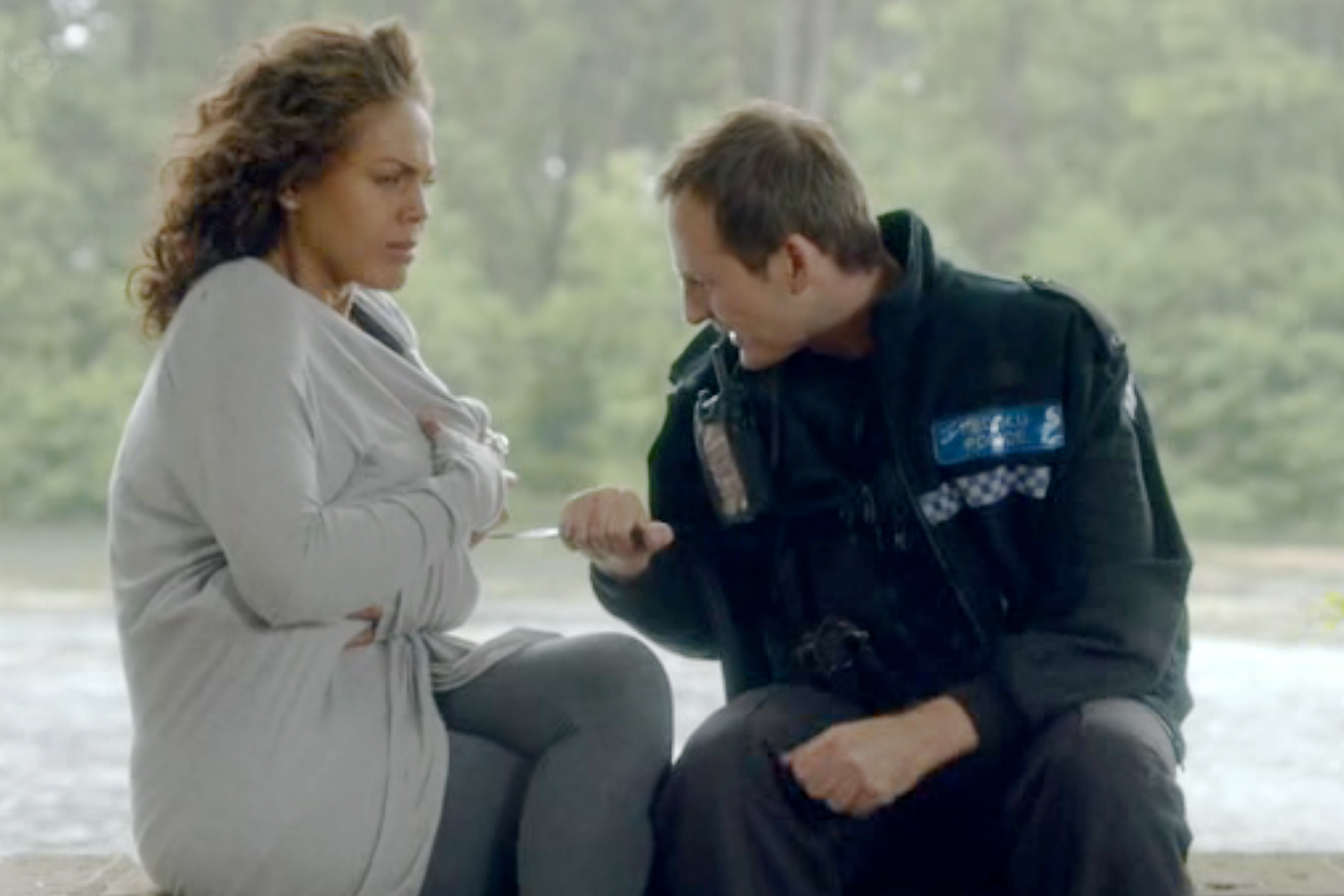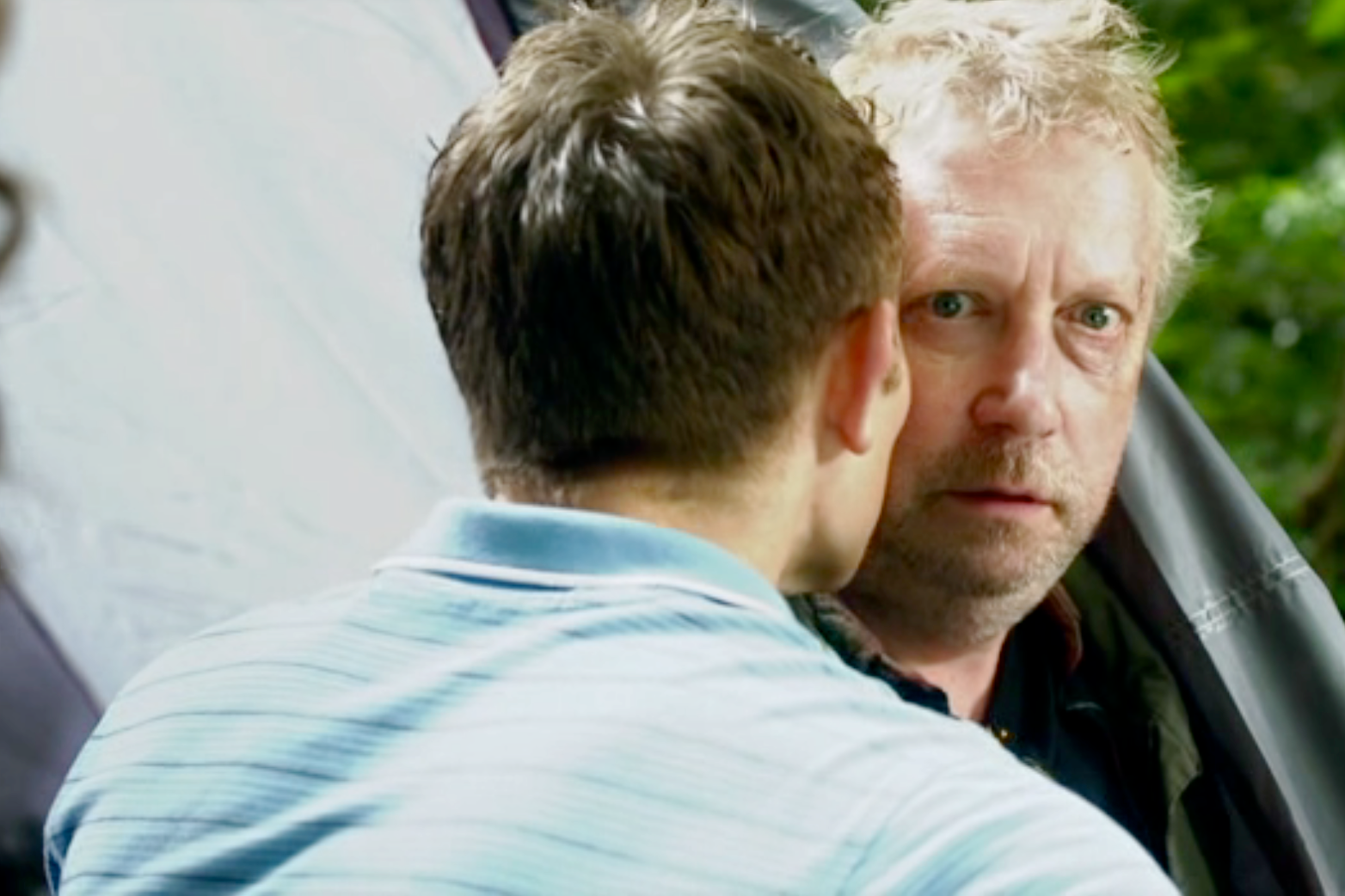 Back in the cafe, Hal was chopping lettuce, slowly and methodically, when Tom takes over. Hal washes his hands, and grabs a towel to dry them, but a stake falls out. He figures out that was Tom's, in case Hal misbehaves. They argue. Annie knocks on Regus' door, looking for help. Regus will give it to her, but for a price. I love him, a vampire with "Genetic Replicants, More Human Than Human" on his t-shirt. For his help, Annie must put out. In exchange for knowledge, Annie must let him experience her "first time," which was, apparently, in the woods. The handsome boy sits between them, and makes his move... on Regus. Yes, he hijacked her memory, so he is seeing from her side. The boy is having his way, and Regus is a panicked mess. Back at the Cafe, Hal is taking out the garbage, when Fergus visits him. He remembers Hal from back in the day. He bows to him, in deference. Hal is an old one, but he isn't interested returning to that world. Fergus threatens Tom, and Hal doesn't like that. They will be back the next evening to get "the doggy."

Hal walks inside, and Tom shows him some girlie magazine someone has left on a table. This leads to a discussion about sex, between chaste Tom and feral Hal. Tom mocks the experienced Hal, and when questioned, he tells Hal "virginity is like a flower, you just don't pluck it for anyone..." Hal struggles to not laugh, and tries to be nice and supportive. Tom then goads Hal into a bet to see who can get the phone number of the next woman through the door. The boys wait nervously, and it is, of course, the faux-Goth.

Back with Annie and Regus, He is telling her that, according to the nipple-adorned prophecy, Eve is challenged by a nemesis, a man with a burnt arm. He thinks she should go on the run, but Annie won't. She has her boys for protection. Regus thinks she has some doubt about them. Back in the Cafe, Hal is trying to speak to Micheala, the faux-Goth. He strikes out, and Tom goes in with the worst line ever. She turns him away, for she likes men at are dark or edgy. They laugh, for can you get much darker than a vampire and a werewolf? She leaves, and the boys agree they never liked her anyway. At home, Hal and Tom one-up one another about bad jobs they have had, until Annie interrupts with her own news. She met with Regus, and wants to go on the run to protect Eve. Tom and Hal are not having it at all. The boys will protect them, there is no need run. Back in the cafe the following day, Michaela returns for the boys shift, wanting to pay for her meal with a poem she is sure will be worth much money someday. They don't buy it, and she starts mockingly tossing coins at Hal, driving him to a mini-meltdown. Tom brings him in the back to cool him down. He thinks Hal did well, but Hal is not so sure. He tells Hal he's got his back, and tosses a stake in the trash. Hal wants to close early to celebrate. Back at home, Annie is getting ready to leave with Regus, and go on the run. They will leave tonight. Back at the cafe, Hal is rushing people out the door, trying to close the shop. He tells the patrons a dead dog was found in the oven, they must leave. Bringing in the sign, he notices vampires approaching. He runs in to turn off the lights and prepare with Tom. Tom gives him an extra stake for protection.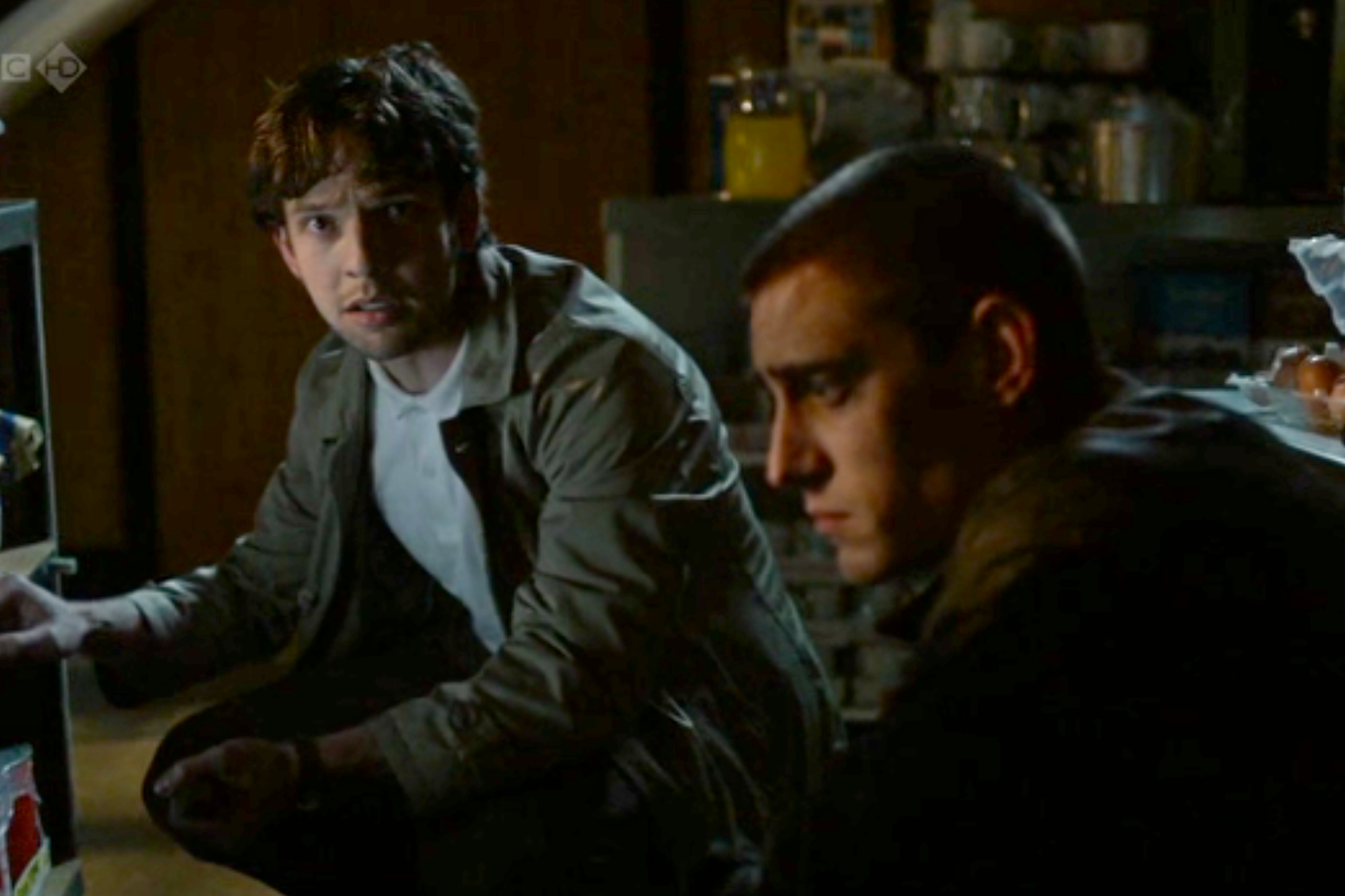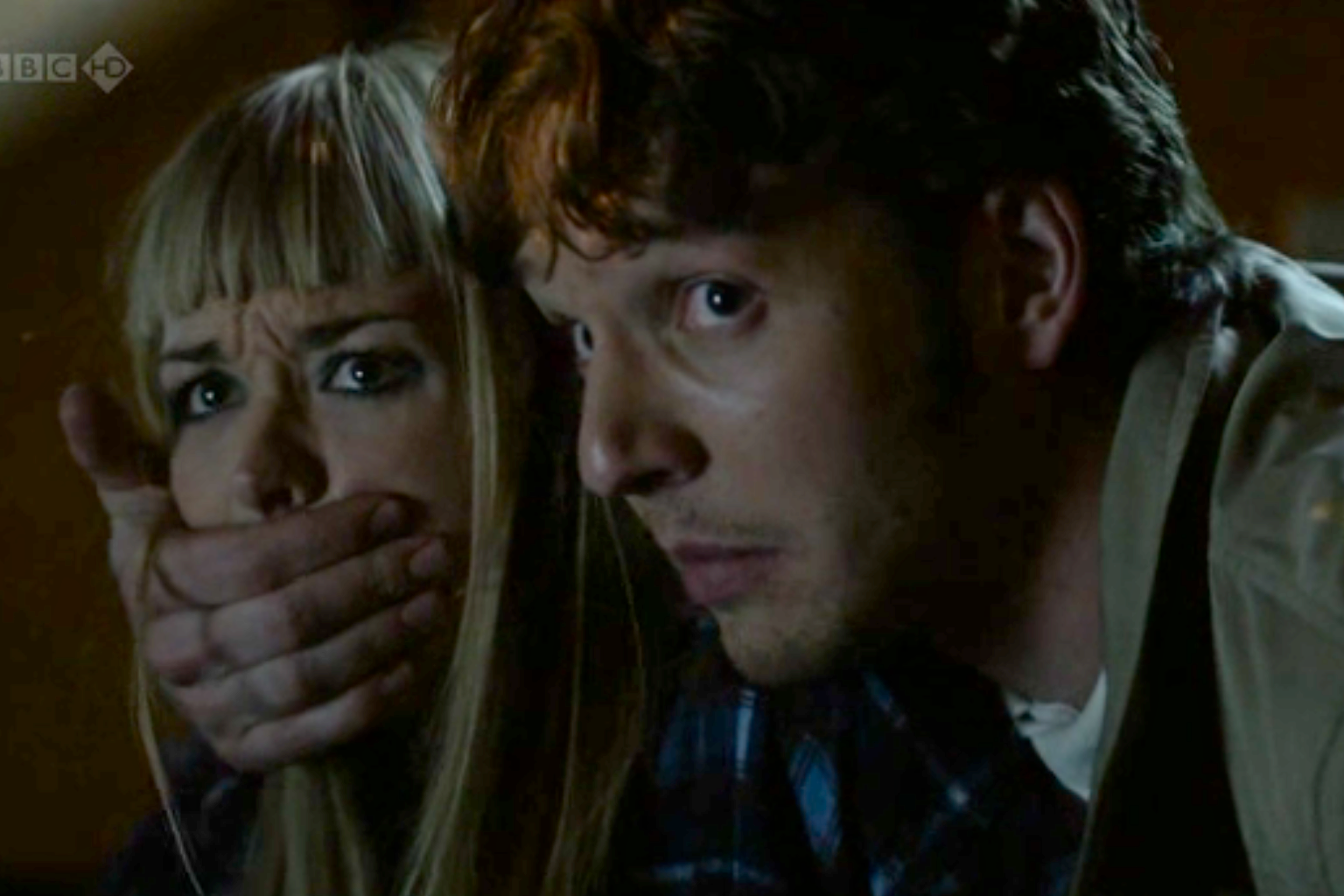 As Fergus sings in the mail slot to Lord Hal, Tom figures out that Hal knew they were coming. Hal admits it was true, but changed his mind. Hal is not happy Tom had more stakes in the store. The argue, and who should come in the back door but Michaela! While trying to shut her up, they hear the vampires breaking in the front, and Hal, Tom and Michaela need to run out the back. They are running through the streets and alleys of Barry, Wales.

What will happen in the last 15 minutes of the
The Graveyard Shift
? Will the trio escape Fergus' vampires? Will Regus and Annie hit the road with Eve? Who will be a vampire by morning, and who will be dust? What t-shirt will Regus be wearing? And will this night tear Annie, Hal and Tom apart? Watch Saturday night, 9PM/8 Central on BBC America. Need to see a preview? Watch this...