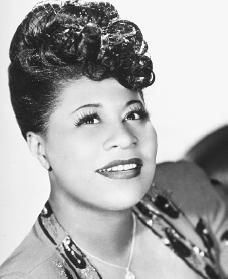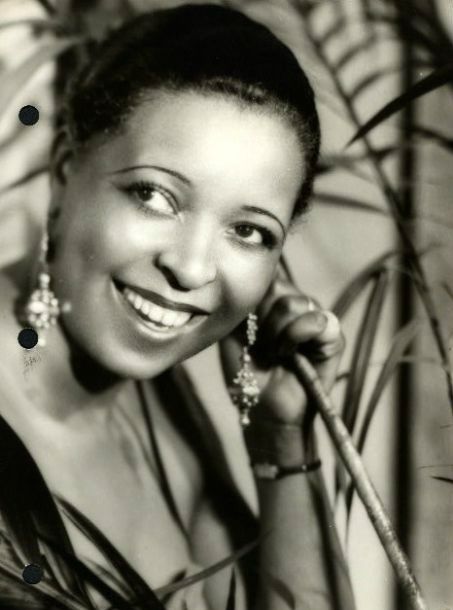 Clockwise: Doris Day; Rosemary Clooney; Ethel Waters; and Ella Fitzgerald.
Well, it is Saturday night at the S2MD Club, so pull up a chair, order yourself a stiff drink, and see if the Cigarette Girl carries your brand, cause it is going to be one of those nights, kids. Here comes some ladies singing the blues, and these ladies are bringing it tonight. And when I say singing the blues, I mean it. They all have songs with blue/blues in the title, and ladies that can sing them well. We can open the evening with a star who burned bright on the big screen and small, wherever she appeared, the lights shone a little brighter. In 1955, Miss Doris Day appeared in the movie
Love Me Or Leave Me
, a loose biography of singer Ruth Etting. Of course, Miss Day played the lead, and had several songs, including the only uptempo blues of the night,
Shaking The Blues Away
.
I know it might be hard to believe, but there was a time when George wasn't the most famous Clooney. You see, George had an aunt who was pretty well known. By the time she was 18 years old in 1946, Rosemary Clooney was singing with a big band, and starting to record. In 1951, she scored a bit hit with the song
Come On-a My House
, gaining national attention. This gave her a bit more latitude, and soon she was singing on television shows. And she had another hit in 1952, when she sang
Blues In The Night
.
There are some singers who have, over time, shown that they could sing just about anything. You have to think Ella Fitzgerald is one of those singers. She is a brilliant jazz singer, a great interpreter of the Great American Songbook, and give added depth to any ballad. Her performance of the 1958 classic
I Gotta Right To Sing The Blues
is added proof that Ella could do no wrong.
When you hear someone like Ethel Waters sing, you are transported. Perhaps it was because she was such a gifted actress as well as a singer, being only the second African-American actress to be nominated for an Academy Award (after Hattie McDaniel), but whatever it was, she told the listener a story, giving a little more heart than most could. Take, for instance, this version of
Am I Blue?
from the 1929 movie
On With The Show
. Amazing.
Well, that is it for tonight. Hope you had a good time, and leave with a slightly lighter heart.