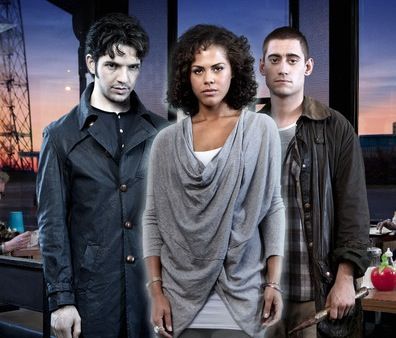 Left to right: Damien Molony; Lenora Crichlow; and Michael Socha.
First we must do a quick recap of the last show, which I found truly upsetting at first. You see, George was being held captive by the rogue vampires, along with his unnamed daughter. Long story short, he turns to protect his daughter, kills another head vampire, and then dies himself, making me cry. Damn you, Russell Tovey, for bringing on real tears. And Tom is moving in with Annie. And we learn the infant's name is Eve. Eve didn't turn during the full moon, so might she be a normal human after all? Did I mention Russell Tovey made me cry?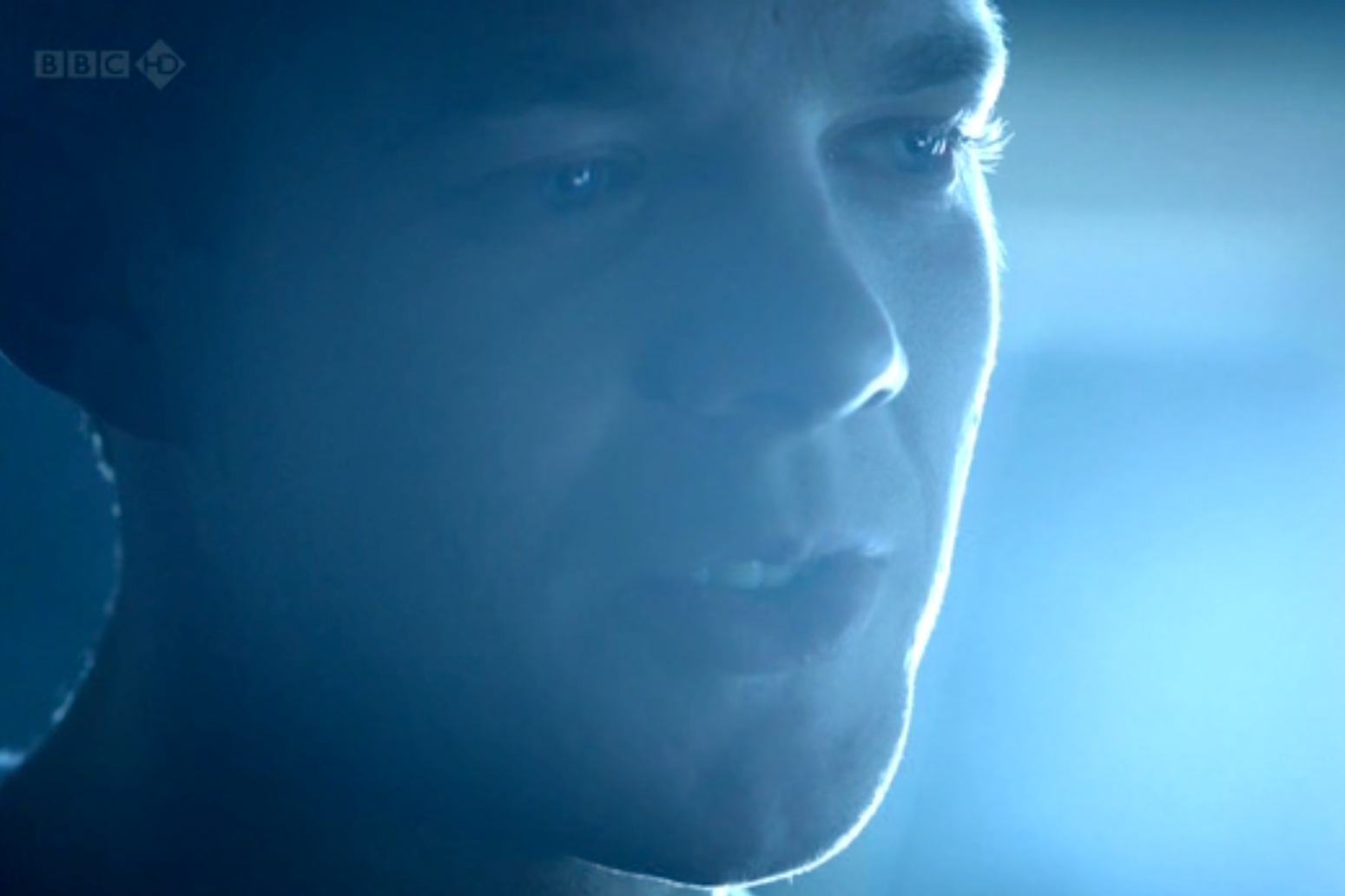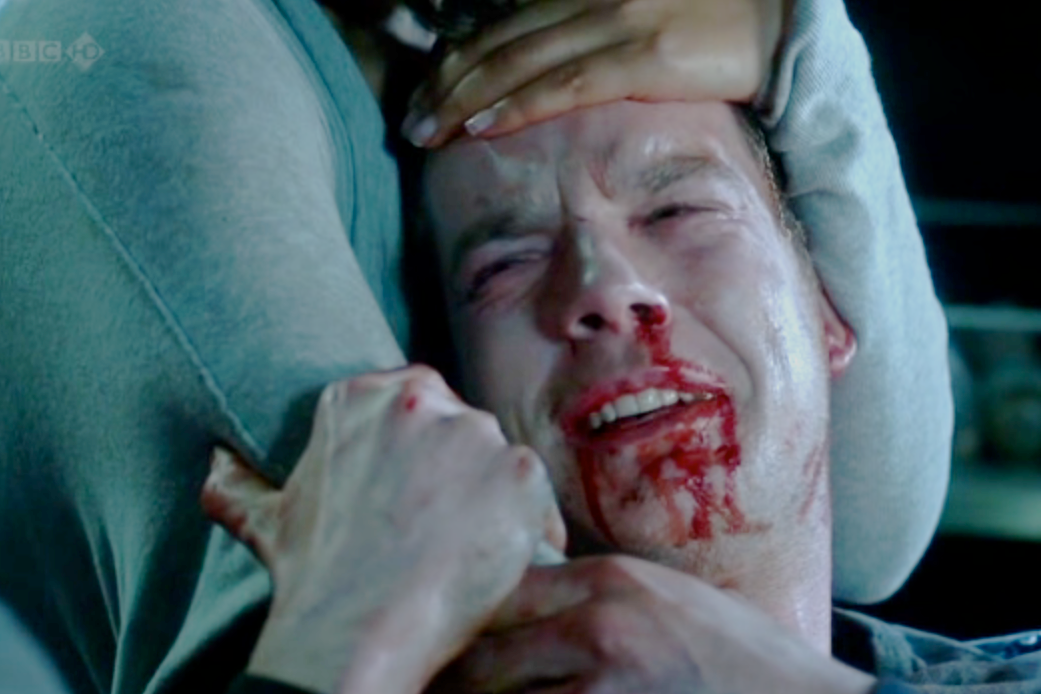 The show opens outside of Leo's barbershop. Quickly, however, we move inside, where we see Leo on the couch, in a blanket. Nearby, Hal is playing dominoes. Pearl comes in, telling Hal "his friend" is back. They banter about it, with Hal asking the ghost to kill them for him. She refuses, and the vampire calls on Leo, who is remembering about the time he saw Louis Armstrong playing live. Well, he was a bit drunk, and he isn't sure if it was Armstrong or Shirley Bassey...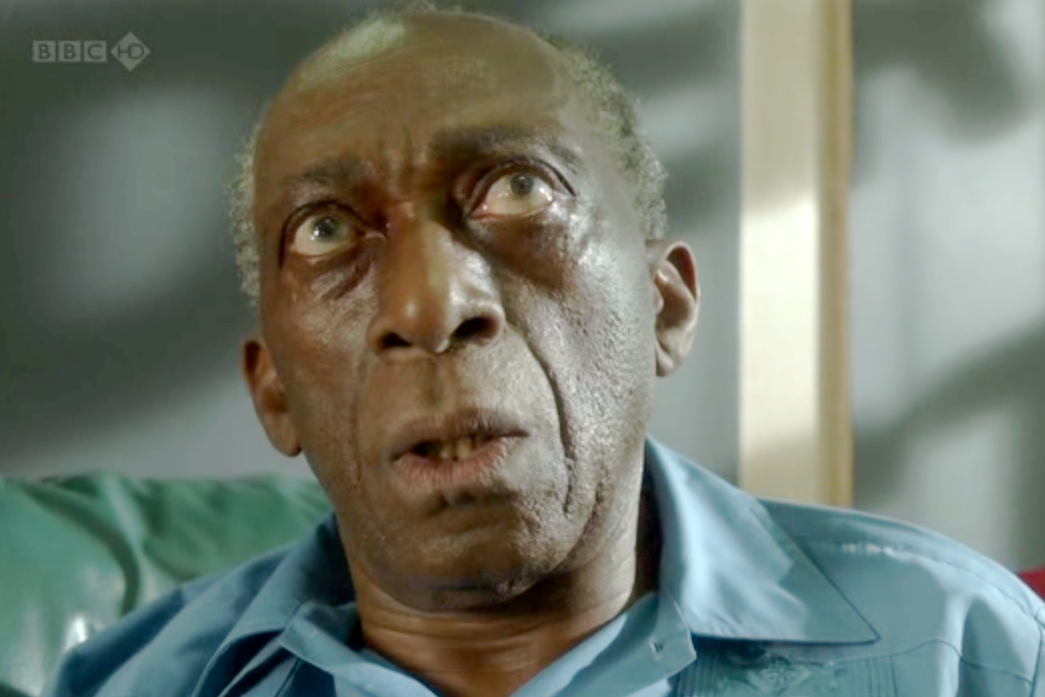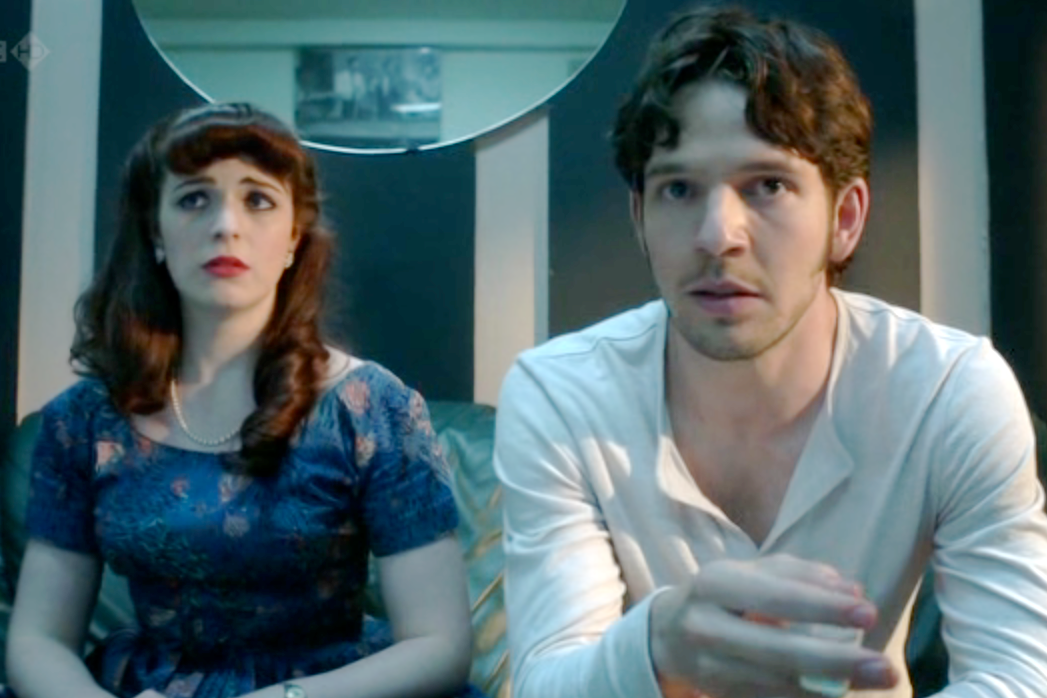 Hal asks Leo to intervene, and so the aging werewolf asks her to lend a hand, knowing she can't kill the visitor. But it drives him crazy, his "friend" is so unclean. Will Pearl step in? She steadfastly refuses, and we learn they are talking about a spider. All the while, we hear that Leo was listening to a Louis Armstrong record,
La Vie En Rose
.
Pearl relents, but demands Hal helps her. Once they are out of the room, Leo hears a voice coming from the radio, telling him they must travel to see a man like him and a woman like Pearl, who are taking care of a baby, the "chosen" one. The voice tells him the child will save Leo, whose health has definitely been on the decline. In fact, she will save everyone... We cut to the hotel, and we see Tom sneaking in, hiding his stake in the hydrangea outside the door, and trying to slip up the stairs. While he is doing this, we hear
Dog Scratched Ear
by Henry's Funeral Shoe.
We see Tom in his room, with his box. He is putting a pair of vampire fangs in with the necklace of others he has taken. Annie spirits in the room, scaring the werewolf. She interviews him and pats him down.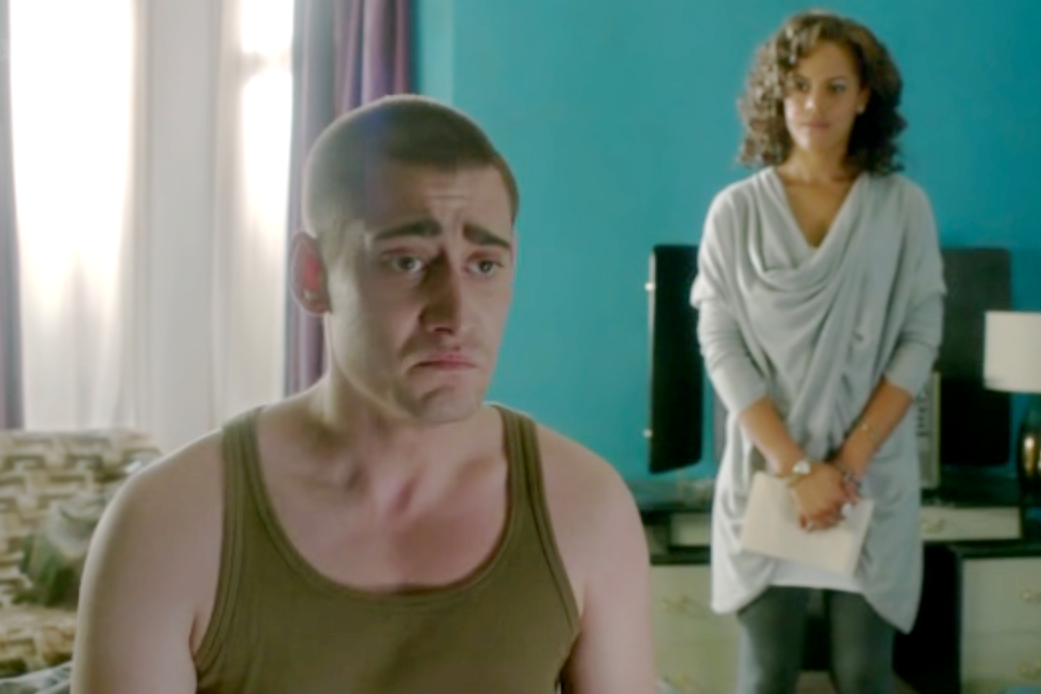 She makes him tell her the rules of the house: no smoking; no dialing 800 numbers; all dishes my be washed and dried; no girls in the house; always put a coaster under a glass; and if later, he must ring the house twice. She reminds him there is a very important one he is forgetting, no killing vampires. He asks for clarification, and she okays a killing if they attack first. Annie talks about keeping a low profile, since she is charged with taking care of the savior of the world. Tom doesn't like that, for although he loves Eve, he thinks that is unfair to put those labels on her. He tells her she is just a baby, and won't walk on water, feed the poor, and will not be visited by three wise men... Cut to Leo in his car, driving. He is moving slowly, and we discover Pearl and Hal are pushing the car while Leo steers.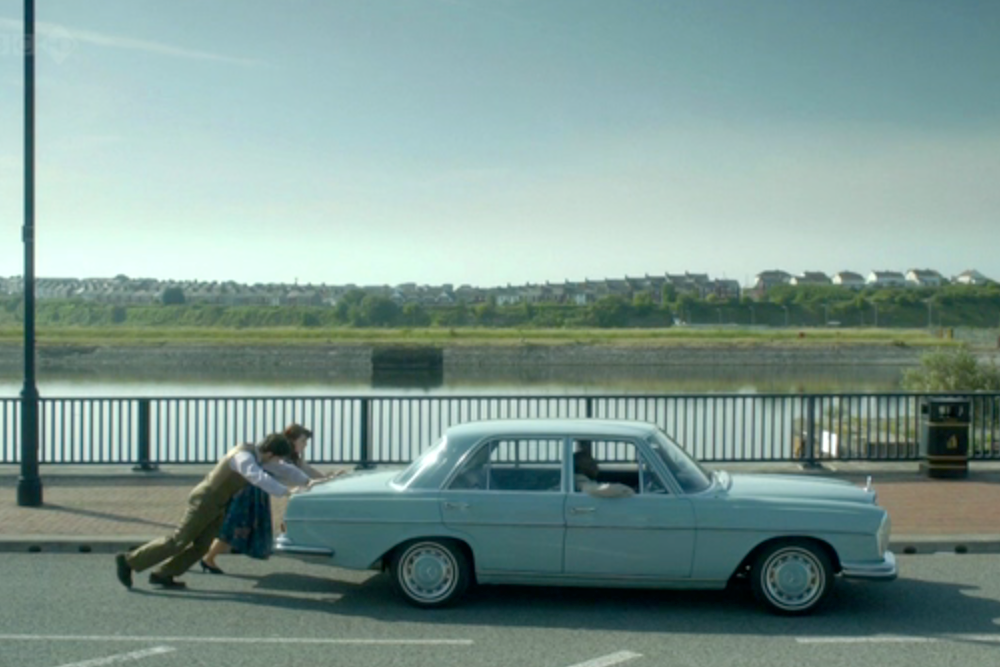 Seems they are out of gas, and Hal refuses to stop at a gas station on the left-hand side of the road, for it is bad luck. Were are starting to understand Hal has some real issues going on. As this is going on, Leo is listening to the radio, playing Howlin' Wolf singing
I'm The Wolf
.
Hal and Pearl discuss Leo's mandate to venture on this quest. I am also noticing that Hal is quite the treat to watch, if you know what I mean. Back to the story, the pushing duo are trying to figure out how they will introduce themselves to the people they plan to visit, a ghost and werewolf protecting the Messiah.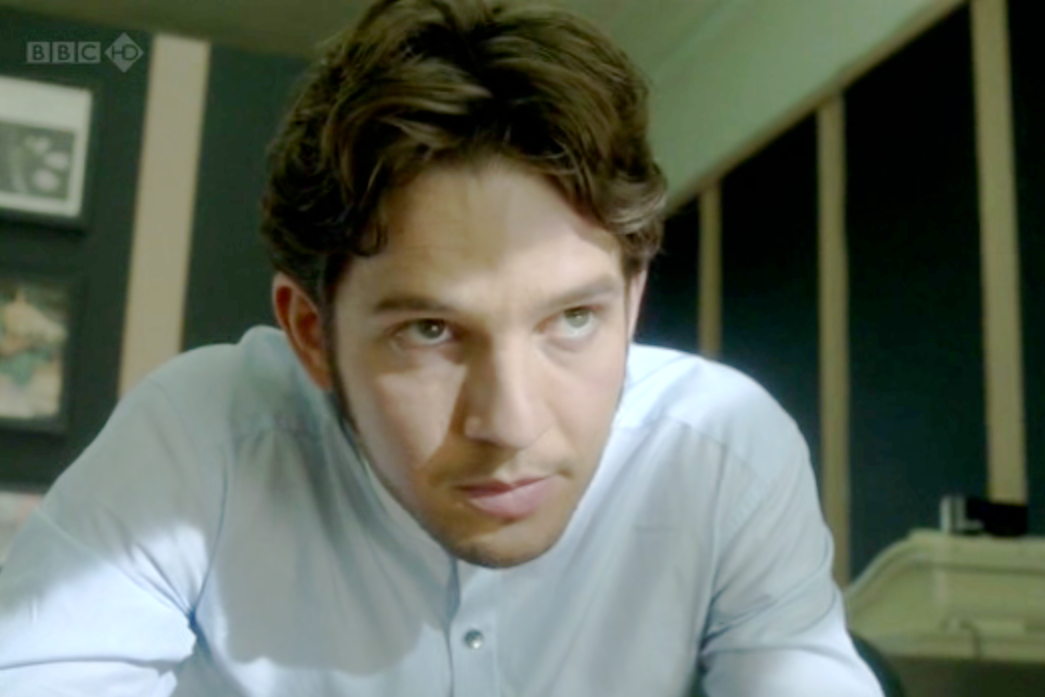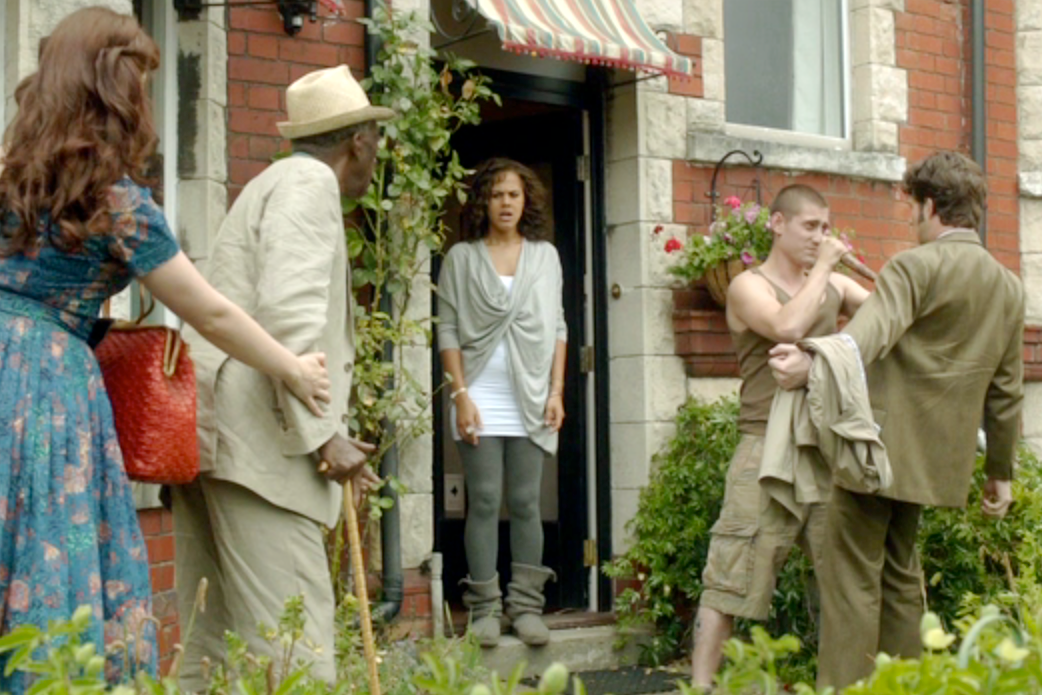 They pull up, and Annie sees them. Tom pulls a stake on Hal, and the others are taken aback. Hal tells him to disarm himself, seeming tense. Leo tells of being sent to see the savior, and Annie is delighted. Tom stands down. But it is obvious Hal and Tom are not instant friends. They go inside, where Annie serves refreshments and questions. Soon we see there is a rivalry between the ghosts, as Pearl and Annie discuss living situations. Leo interrupts the two, and asks for an audience with the savior. Tom brings out Eve in a carryall. Leo struggles with his breathing, and soon the lights in the hotel start to flicker. Annie thinks this is a sing Eve will help Leo get better. Later, Annie and Tom talk of Eve, and how Tom wants everyone to back off from Eve. She is a baby, after all. He wonders if this is Annie's way of coping with her recent losses? She begs to disagree. In the living room, Pearl is talking to Leo about how Eve will save him, while Hal is checking out the old skin documents. He believes they are the vampiric Bible, and that Eve might be the savior, the "War Child." He thinks she will rid the world of vampires. Tom and Annie enter, and announce they will hold a ceremony to channel Eve's energy. Cut to screams coming from the warehouse lair of the vampires. It seems Cutler is using a focus group to watch the tape of George transforming. While trying to gather information, he is interrupted by Fergus, who wants to organize the vampires before it is too late. Fergus wants to use "fists and fangs," while passive-aggressive Cutler wants a more cerebral approach. While they are talking, Fergus' war council eats Cutler's focus group.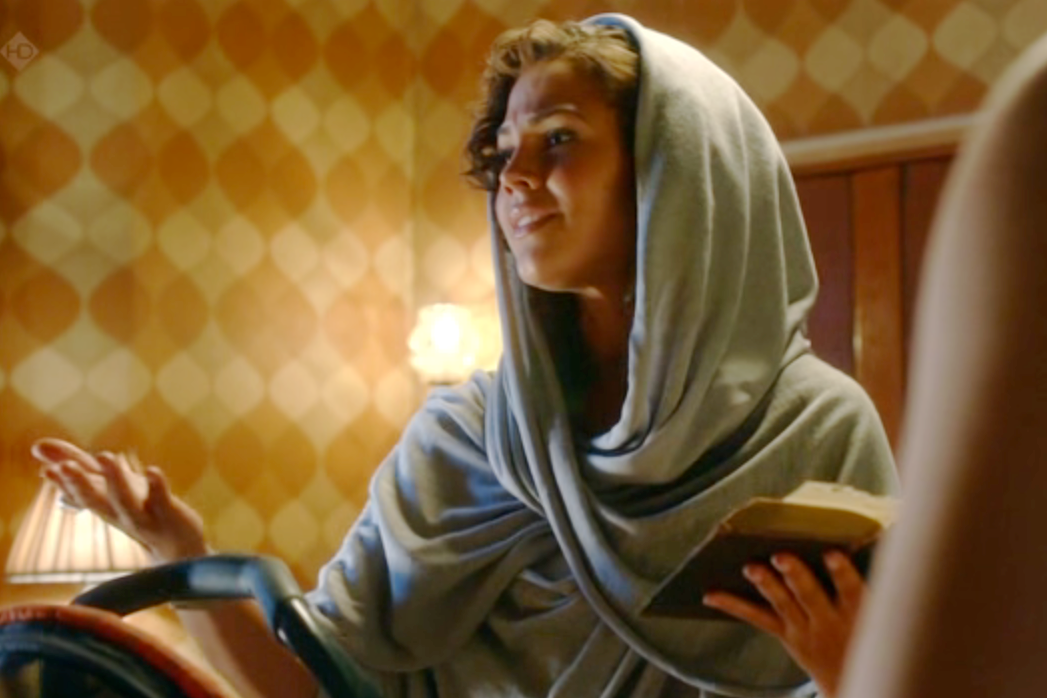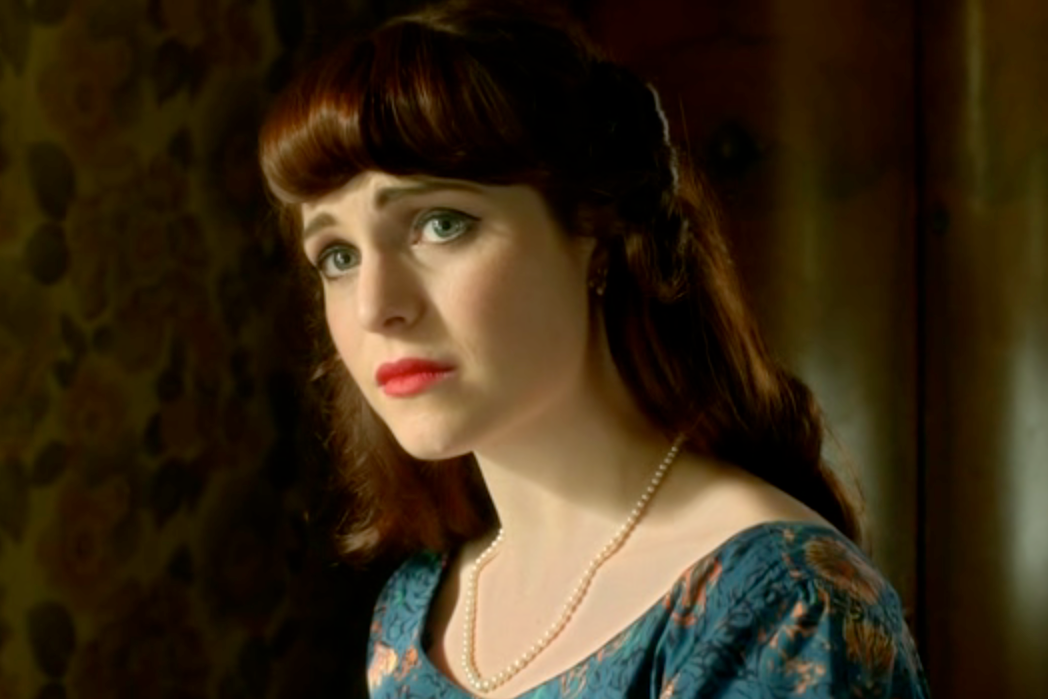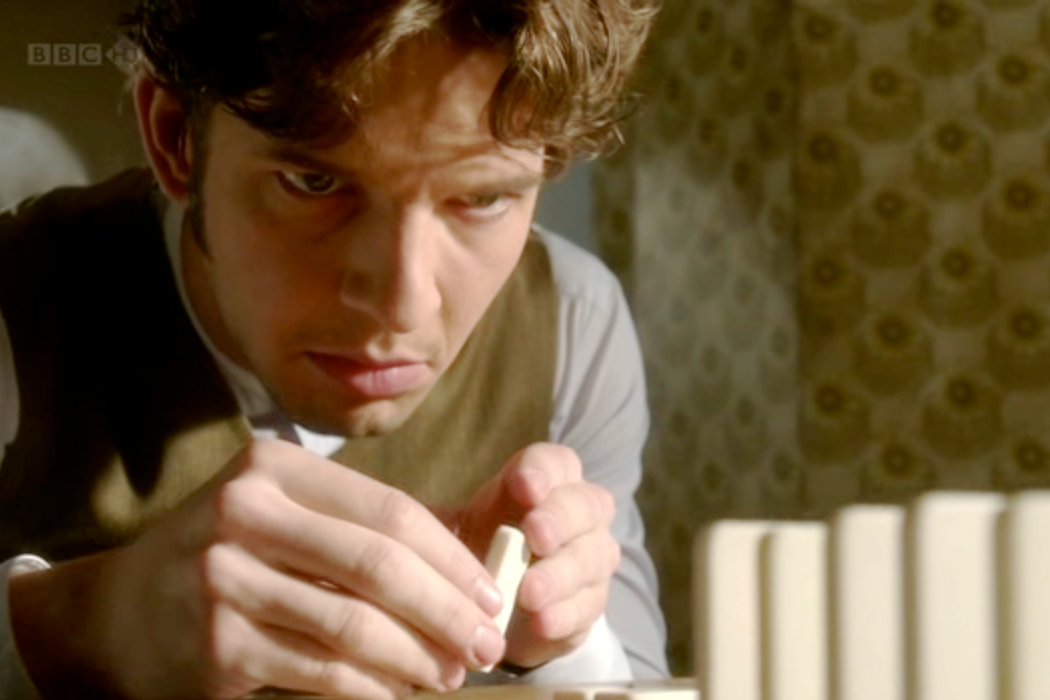 Back to the hotel, Annie is heading up the ceremony, first asking them to join hands. Hal and Tom reluctantly do it. In the middle of it, Annie loses her script, and she starts quoting various Pop culture phrases. Leo passes out, and the lights are flickering like crazy. They bring the elderly werewolf up to a room, where he and Pearl discuss his mortality, and what he needs to do before he dies. Mostly, it is to take care of Pearl and Hal. Once again, we see Hal building with dominoes, his fastidious nature on bold display. As we watch, we hear the beautiful version of Nick Lowe's
The Beast In Me
. The song was written for Johnny Cash by Lowe. Lowe was once married to Johnny's daughter, Carlene Carter.
Annie comes up on Hal, and talks about how she loved to knock the dominoes over when she played with them. Hal never does. Leo gave him the dominoes, to teach him self-control, as proof he could handle his desires to drink. It is his routine, and he loves a good routine. This scene is lovely, and proves to me I am kinda crushing on the new vampire. Pearl storms in, looking for Leo's inhaler. She rips through Hal's bag, which makes him crazy. The flights start to flicker. Annie takes the moment to invite them to stay on in the hotel. Hal is not on board with the idea, but Pearl sees the value. Tom heads off to the store, and invites Hal to join him, At first he declines, telling Tom he has" made plans to sit in and self-harm." After learning Tom is going to get a ring Leo requested, Hal relents and joins Tom. Of course, Tom calls him a dickhead, and Hal calls Tom a Neanderthal. And they are off. Annie and Pearl are discussing the plans, and Pearl is not happy with the decor. She wants changes. Pearl dislikes the Hawaiian mural, Annie's leggings, but the final straw was when Pearl dissed Annie tea. She was having none of that! Back in Leo's bedroom, he wants to share with Annie what has kept Hal dry for 55 years. Hal must avoid people, small dogs, and parakeets. And, of course, blood. And alcohol. Annie hears Eve crying, and wishes Tom was back to give her a walk. Pearl mentions swaddling as a way could do it. She got Leo into a Beatles concert once using that technique. As Leo tells about it, Annie notices the lights blinking once again. A light goes off in Annie's head. Cut to Tom and Hal at a pawn shop, seeing the ring of Leo's dreams.
While inquiring within about the ring, Tom is distracted by the mounted wolf head on the wall. The proprietor is not pleased, and it all goes downhill from here. Tom demands the owner take it down, but he refuses. He tackles Tom, and Hal must intervene. He pulls them apart, but after Tom has punched the guy, drawing blood. Tom sees this has caught Hal's attention, and pulls him away. But the owner pulls out a gun, and threatens Tom with it. Hal gives a amazing speech about killing, making me love his character even more. Brilliantly done by Damien Molony. They leave the shop, and Hal has the ring for him good friend.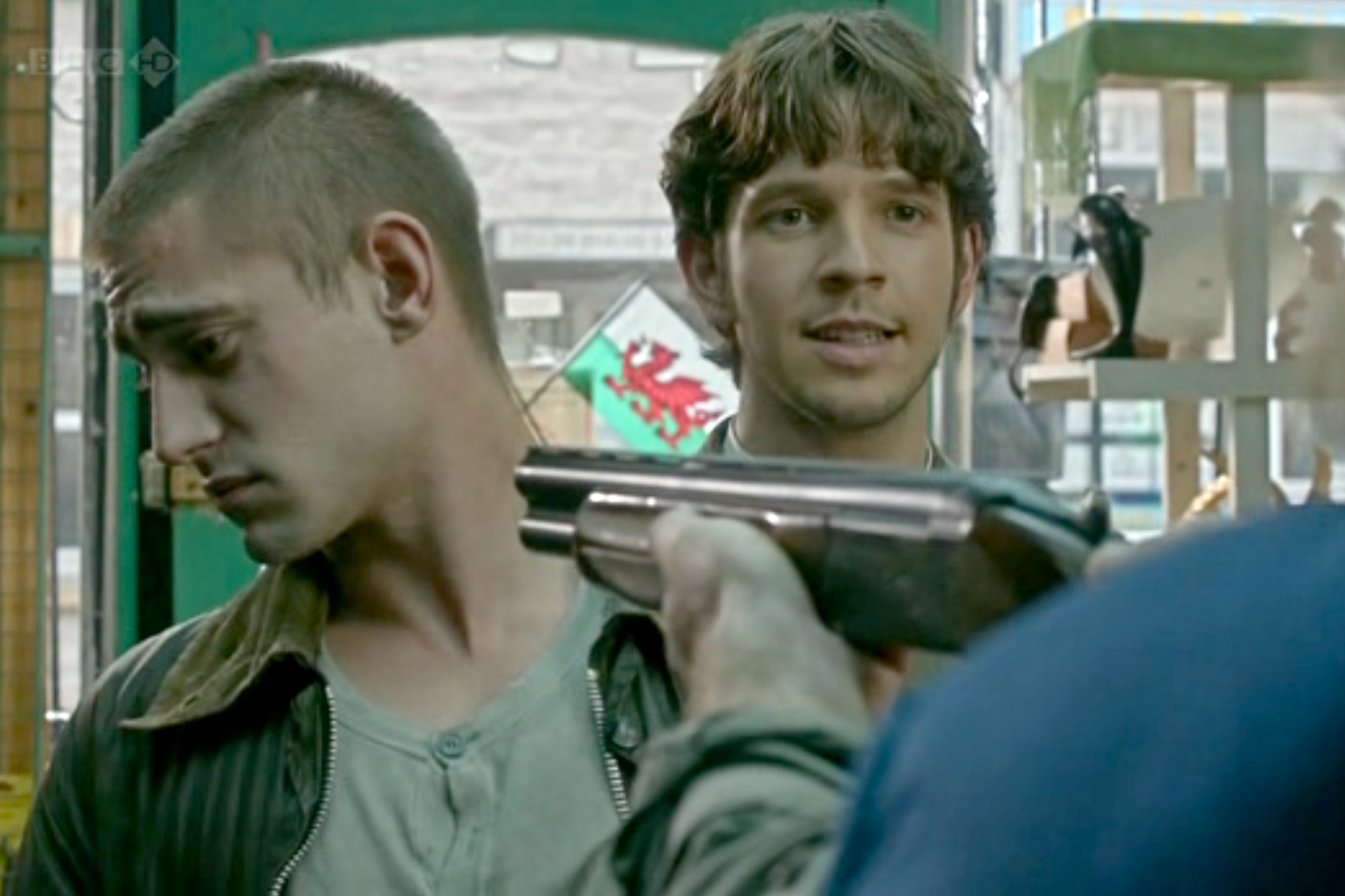 Back at the hotel, Annie is talking to Pearl about the electrical problems. Annie knows it is Pearl causing it, her grief about Leo's failing health getting the better of her. She knows that Pearl is in love with Leo, and she admits it is true. Pearl doesn't want to be without Leo...
Well, that is all I am going to tell you about. For the last 15 minutes of the story, you will have to tune in the BBC America Saturday night. Still not sure? Check out this trailer for the episode, and I know you'll tune in.
Being Human
is on BBC America Saturday night, at 9PM/8PM Central. It stars Lenora Crichlow, Michael Socha, and Damien Molony. It seems the story of a ghost, a werewolf and a vampire continues...