As we approach the competition starting up on the most recent season of American Idol, it allows me to do something the other similar shows can't do. That is to look back over the last decade of the show, and visit with the performers I really thought were due another look and listen. Hard to believe it has been a decade, but this summer, it will be 10 years since Fox aired the show that caught the imagination of the viewers.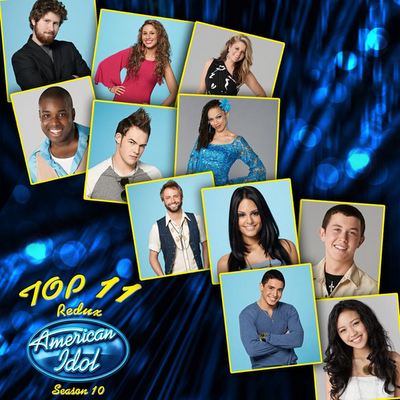 Season 10 is the last stop on this series, and it really is tough to discuss it. It really could be called a season of change, with Simon Cowell, Ellen DeGeneres, and Kara DioGuardi off the show, and Jennifer Lopez and Steven Tyler joining Randy Jackson on the panel. Sony music was gone, and Interscope Records was on board. Chairman Jimmy Iovine took an active role on the show, working with the contestants weekly in the studio, and giving his thoughts on air. Yet this season is still so fresh, with the tour ending just 7 months ago. There are people who have been signed to produce albums who have not had the opportunity yet. Casey Abrams has been signed, as has Stefano Lagone. Neither has music out yet. But I will touch on those who have music out there, while giving the music a chance to be made before jumping to too many conclusions.
For the beginning part of the season, the top story was not about what was happening on the stage, but who wasn't on there. Early on, many thought pretty Pia Toscano was a shoe-in for the top four, with a big and bold voice. There was widespread shock when she went home in ninth place, unable to be saved because the judges sued their save on the Top 11 results show. Once she was off the show, Jimmy Iovine wasted little time, signing Pia to Interscope. While on tour, Pia performed
This Time
, the song that would be her first single.
For more about Pia Toscano, check out her
official website
. You can also find her on
Facebook
and
Twitter
. You can find her single,
This Time
, on
iTunes
and
Amazon
. Her album is due out this summer.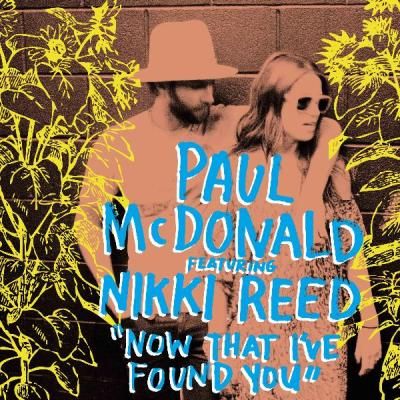 There was something about Paul McDonald that I found kind of intriguing. His performing style could certainly be used to define the term quirky, as could his voice, which was similar to the sound I would expect if Rod Stewart and Macy Gray had a lovechild. And while I might have been willing to hear more, the American public was not, for he followed Pia out the door in eighth place. However, while on show, Paul did meet actress Nikki Reed at an event for
Red Riding Hood
. Soon, he was dating the actress, best known for her role in the
The Twilight Sage
. Once the tour was done, he released a duet in November with Reed, who became his wife the month before. This is
Now That I Found You
.
After the tour, Paul returned to his band, The Grand Magnolias. For more about the band, check out the
official website
. You can also find The Grand Magnolias on
Facebook
and
Twitter
. You can find his single, Now That I Found You, on
iTunes
and
Amazon
. You can find the eponymous EP for The Grand Magnolias on
iTunes
and
Amazon
.
Our next contestant, James Durbin, had an interesting ride of his own. His back story was a good one, the kid growing up barely knowing his father, a musician who died of an overdose when he was just 9 years old. Shortly after, James was diagnosed with Tourette syndrome and Asperger syndrome. Yet he was overcoming all that, with a wife and child standing with him. And he was a big-voiced rocker. In many ways he was a dream contestant for the producers, who were billing him as the next Adam Lambert, only straight. Durbin gave some wild performances, at times setting instruments on fire. He made it to fourth place, and was signed by 19Entertainment management, and Wind-Up Records to produce his album. Last November he released
Memories of a Beautiful Disaster
, with the lead single,
Stand Up
.
The single made it to #39 on the US Mainstream Rock Tracks chart.The album did very well, making it to #39 on the Billboard Album chart and #8 on the Modern Rock album chart. That was remarkable for such a small label release. For more about James Durbin, check out his
official website
. You can also find him on
Facebook
and
Twitter
. You can find his album,
Memories of a Beautiful Disaster
, on
iTunes
and
Amazon
.
Now Haley Reinhart had anything but what could be called a normal run on Idol. While the judges liked her at first, it quickly seemed to turn around, and for much of the show, she couldn't do much right in their eyes. However, the same could not be said of her fans, who not only loved the singer, they also grew weary of the judges offering criticism of Haley while ignoring the flawed performances of others. The more Haley came out and gave them what they wanted, the more the fans love grew. Haley made it to third last season, and was signed to 19Enterainment and Interscope. While neither a single nor album have been officially announced, the tentative release of the album is rumored to be May, and the first single would be
Free
, which she has been heard singing at a few events. This is a live clip from one of the gigs.
Until the single, set for a March 20 release, or album are released, it is tough to say too much about her post-Idol music. The album is said to be titled
Haley Reinhart
. For more about Haley Reinhart, with the cover above. For more about Haley, check out her
official website
. You can also find her on
Facebook
and
Twitter
.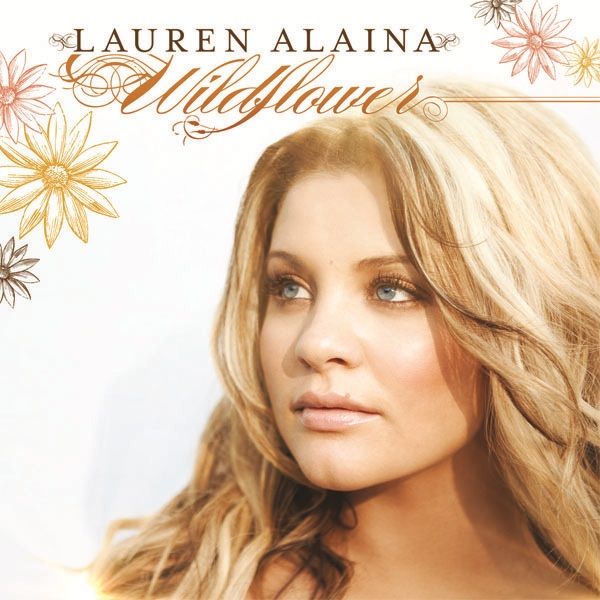 At the end of the season, it came down to a face-off between the two teenagers with a country spin, as Lauren Alaina made it to second place. The 16-year-old, whose Country was also just a little bit Rock 'N Roll has a big voice, but seemed to get a little lost the last few weeks, letting nerves in just a bit. She was signed by 19Entertainment, and Interscope, on their Mercury Nashville label. Her second single was
Georgia Peaches
, which made it to #32 on the Billboard Hot Country Songs chart.
So far,
Wildflower
has sold almost a quarter million copies to date. I expect that number will rise, for starting in April, she will be opening for several stops on the new Sugarlands tour. For more about Lauren Alaina, check out her
official website
. You can also find her on
Facebook
and
Twitter
. You can find her debut album,
Wildflower
, on
iTunes
and
Amazon
.
Of course, the season was won by Scotty McCreery, the 16-year-old with the deep voice and innocent ways. Scotty sang classic Country, along the lines of George Straight, Randy Travis and Josh Turner, and did it well. He never was in the bottom 3 all season long, and soared to the win. He seem to perform with little fear or sign of intimidation. After the tour, he was also signed by 19Entertainment and Interscope subsidiary Mercury Nashville. His winning single,
I Love You This Big
, scored huge in the marketplace, with over 170,000 units sold the first week alone. It went on to sell just shy of 800,000 units, and earn him his first Gold record.
And that wasn't the end for Scotty. his second single,
The Trouble With Girls
, sold over 550,000, his second Gold record. His album also bucked the recent trend of winners with poor sales, as
Clear As Day
was certified Platinum with almost 950,000 units sold, with just 5 months on the market. In that short period of time, the youngster has already outsold other winners Taylor Hicks, Kris Allen and Lee DeWyze. The album was amazing on the Billboard charts, hitting #1 on five different charts; Billboard 200, Top Current Albums, Digital Albums, Internet Albums, and Top Country Albums. For more about Scotty McCreery, check out his
official website
. You can also find him on
Facebook
and
Twitter
. You can find his album,
Clear As Day
, on iTunes and Amazon. And, ladies and gentlemen, that catches us up with the previous seasons of Idol, before we learn who goes home first on the 11th season tonight.