While I was thinking about who I wanted to feature this Saturday night, it occurred to me that I have yet to really give Louis Armstrong the appreciation he should be due. It is hard for me to believe that the great jazz trumpeter and vocal stylist has been gone for 41 years, for I still remember his music so clearly, that unforgettable voice and his brilliant smile. Not only was Armstrong a gifted musician, he also made remarkable inroads to society for an African American man of his time. In the 1930s, he became the first African American to host a nationally broadcast radio show. He was able to play many venues and stay at many hotels that were considered white-only at the time. And while many within his own community referred to him with the pejorative "Uncle Tom," he did speak out and take stands, including speaking out in 1957 about the lack of government protection offered in the Arkansas desegregation.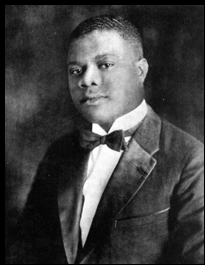 In 1968, Armstrong release a song written by Bob Thiele and George David Weiss that became an international sensation.
What A Wonderful World
spoke optimistically about the future, a time where people had respect and appreciation for one another, a perfect time for a period that was fraught with anger and protests.
While
La Vie En Rose
was a signature song of the great Edith Piaf, the song was covered by many, including Armstrong. With music by Louiguy and lyrics by Piaf, Louis gave it a very different feeling than Piaf.
In 1925, Armstrong played on a record with the great Bessie Smith. The song was
St Louis Blues
, written by W. C. Handy, considered the father of the blues by many, and later a key figure in Marc Cohn's iconic
Walking In Memphis
. The song stayed with Armstrong thoughout his career, and here is a version he did with Velma Middleton in 1959.
In 1956, Louis had a #1 hit with
Mack The Knife
, the song from the
Three Penny Opera
, written by Kurt Weill and Bertolt Brecht. His voice added depth to the song that was often covered.
Basin Street Blues
was written by Spencer Williams in 1926, and recorded by Armstrong two years later. The title refers to the red-light district of New Orleans, although it could apply to any such area anywhere. The part of town were one found the jazz clubs were often those areas, and some of the few areas all races could go without too much trouble.
You can get your copy of Luis Armstrong's album What A Wonderful World on
iTunes
and
Amazon
.