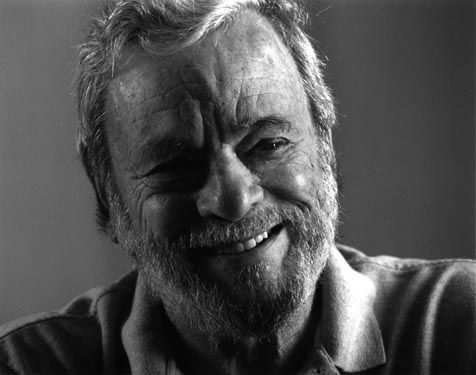 Today is Stephen Sondheim's 82nd birthday. In tribute to this great composer, I thought I would find some performances of his songs by some interesting performers, something I think I managed to accomplish. I will start with a brilliantly written song from the musical 'Company'. The show offered up several wonderful songs, but I really did love this version by Madeline Kahn, a woman with impeccable comedic timing. Watch this clip as she sings "Getting Married Today".
I just love Tim Curry's voice, so when I found this clip of him singing "Losing My Mind" from 'Follies', I was ecstatic. I can overlook the lack of a stirring picture because the audio is just so damned good.
Do two voices get alone any better than those of Mandy Patinkin and Bernadette Peters? I am not sure it is possible, especially when they are singing the devastatingly gorgeous "Move On" from 'Sunday In The Park With George'.
Now, I could hardly do this post and leave off La LuPone, could I? She has such and amazing voice, and such strong control of it, is seems only right to end the post with her beautiful "Being Alive" from the musical 'Company'.
So Happy Birthday, Mr. Sondheim!