As we approach the competition starting up on the most recent season of American Idol, it allows me to do something the other similar shows can't do. That is to look back over the last decade of the show, and visit with the performers I really thought were due another look and listen. Hard to believe it has been a decade, but this summer, it will be 10 years since Fox aired the show that caught the imagination of the viewers.
When taking a look at Seasons 8, 9, and 10, it really is tough to make any long range forecasts, for the artists are just getting to their second album, while others are just getting to make their music available. That said, this season has yet to really establish itself in sales, with Adam Lambert doing well on the album sales, and winner Kris Allen scoring big with a single, yet beyond that, it is tough to crow too loudly. There was high hopes for several of the contestants in this season, but we have yet to see some of them venture back into the public eye. That cannot be said for the first singer I will discuss.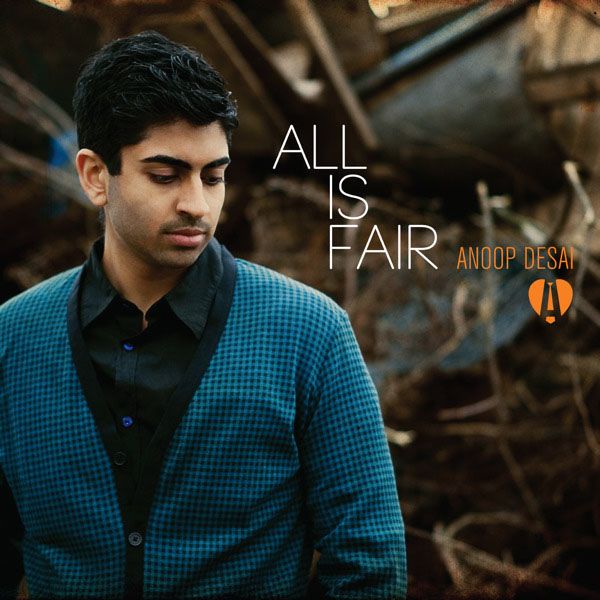 When Anoop Desai auditioned, his fans were immediately on board, ready to accompany him on his Idol journey. While there was certainly the frat boy side seen in his bold performance of Bobby Brown's
My Prerogative
, as well as the sweetness and honesty of
Angel Of Mine
. Despite gaining the endorsements of people like Ellen DeGeneres and Keith Urban, Desai finished in sixth place. After the season, he tried to keep connected with his fans, becoming active online. After the tour, he went to work, and in 2010 he released his independent EP,
All Is Fair
. the second single off it was
All Is Fair (Crazy)
. Here is the official music video for the song.
The road to success for independent artists has always been a hard road, but with the economy in tough shape and the constantly shifting nature of the music business, it got progressively harder. The sales for All Is Fair were a bit disappointing, but Desai continued working. You can find Anoop's album
All Is Fair
on
iTunes
and
Amazon
. In 2011, Anoop released a second album,
Zero.0
. You can fin it on
iTunes
and
Amazon
. For more about Anoop, visit his official website
here
. You can also find him on
Twitter
and
Facebook
.
It seemed like Allison Iraheta was in an interesting position this season. The youngster was putting in strong performances, only to have the judges question not her talent, but lacking their concept of a teenage personality. But Allison wasn't a sunshine and unicorns girl, no matter how much they wanted her to be. Her music reflected that, more Avril Lavigne than Britney Spears. She rode the wave to fourth place, leaving on a strong performance. After the tour, she was signed to a contract and in 2010, released her first album,
Just Like You
. The first single was
Friday I'll Be Over U
.
The album was met with good reviews, but it never seemed to gel with the audience. By the end of the year, Iraheta was dropped by Jive Records, but still was managed by 19 Entertainment. You can find Allison's album
Just Like You
on
iTunes
and
Amazon
. Allison is currently working on material for a new album. For more about Allison, find her on
Twitter
and
Facebook
.
It seemed like guys had a lock on the top this season, and on e of those was Danny Gokey, whose time on the show was peppered with controversy, much not of his own making. His big storyline during the audition was that he was still in recovery from the passing of the love of his life, his wife. It seems the producers would never pass on a chance of reminding everyone, and seemed to make sure this was mentioned endlessly, driving people to distraction. There were also reports of his congregation back home praying for him, and against his fellow contestant, Adam Lambert, the gay heathen. To be fair, Gokey seemed to not have an issue with Lambert himself. Well, it all came to an end when Gokey went home in third place. After the tour, he was courted and signed to make Country music. Well, more like a combination of Country and Christian music. In 2010, He released the album
My Best Days
, and the lead single,
My Best Days Are Ahead Of Me
.
The sales of the album were slightly disappointing, but there were plans to work on and release a second album in 2011. However, by the end of the year, Gokey and RCA Nashville had parted ways, and he was shopping for a new label. You can find Danny's album
My Best Days
on
iTunes
and
Amazon
. He also announced his engagement and subsequent marriage to Leyicet Peralta online. The two were wed at the end of January of this year. For more information about Danny Gokey, visit his official website
here
. You can also find Danny on
Twitter
and
Facebook
.
For much of the season, it seemed like the coverage of Adam Lambert was taking the air out of the room for the other contestants, leaving them little to breath. Pictures, clips and stories were everywhere, Stories of his being gay surfaced, only to be met with a deafening silence by the show itself let the chatter grow, fueled by his over-the-top performances, and the clarion call of his incredible voice. After placing second, Lambert was bombarded by the press, who stalked his every move. Finally, he could talk about his first album,
For Your Entertainment
. It was certified Gold, and sold over 800,000 units, peaking at #3 on the Billboard album chart. The second official single off the album,
Whataya Want From Me
, was the best chart performer, making it to #10 on the Billboard Hot 100.
You can find Adam's album
For Your Entertainment
on
iTunes
and
Amazon
. In 2011, Lambert also released a live collection,
Glam Nation Live
. And it is said that next month, he will be releasing the follow-up to the debut,
Trespassing
. The first single off the new album,
Better Than I Know Myself
, has yet to really catch on, and will hopefully be revived by the album release. For more about Adam Lambert, visit his official website
here
. You can also find him on
Twitter
and
Facebook
. You can also pre-order
Trespassing
here
.
One of the interesting things about the season was that how little press eventual winner Kris Allen was getting all season long. While Adam kept the world abuzz, as did Gokey and the others, Kris kept his fans at a simmer, and ready to pounce when they could. They kept Allen out of the bottom three save once, during Rat Pack Week. Many thought Adam would be a huge favorite to win, but it was the quiet Allen who took home the big prize. His controlled and haunting acoustic covers of songs spoke to the audience, and they responded with support. While they were smart to not really release the piece of dreck that was his coronation song, he did release an eponymous first effort in 2010. The first single off the album was
Live Like We're Dying
, a song written by the Irish band The Script. It was a huge success, and was certified Platinum with over 1.6 million copies sold. It was also on the radio all the time, a tribute to the great recording. Here is the official video for
Live Like We're Dying
.
While the single did exceedingly well, the album did not fair near as good. However, on the strength of the single, Kris is still signed by RCA Records, and will be releasing a new album later this year. You can find Kris' self-titled album,
Kris Allen
, on
iTunes
and
Amazon
. Also, Kris has had success as a songwriter since winning Idol as well. He cowrote a song that appeared on Glee's Matthew Morrison's album, and was also sung by Morrison on the show. He also collaborated on a song that was recorded by The Voice's first winner, Javier Colon. For more about Kris Allen, visit his official website
here
. You can also find him on
Twitter
and
Facebook
.
Next week, I look to finish up this series and visit seasons 9 and 10.