Recently, I got a note from singer/songwriter Andy Units, asking me to give his music a listen. I agreed, and am pleased for he tells me he loves the blog. I can be easy like that. So I got his album, and gave it a listen. When I got it, I was immediately drawn in by the cover, with the handsome guy with a handful of glowing light. In a note, he promised to help explore the night with the album, the moment before the dream starts to play. That is the premise for
Night Light
.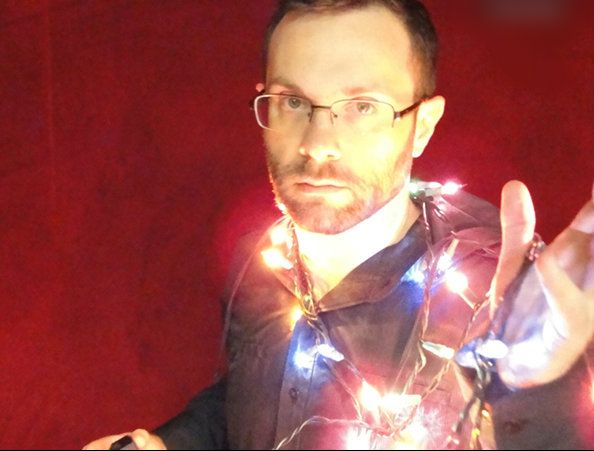 The album starts off with the ethereal
Turn On Your Nightlight
, an electro-aria, that both haunts and charms at the same time. On
Fun
, we are greeted by a song more grounded on the earth, with the piano and/or harpsichord accompanying Andy's voice. His voice is almost sweet, with an rough-hewn edge.
Kick
starts off with an electronic feel, but is quickly reminding me of a Bacharach/David song, with a lovely Pop melody and a great hook.
To Only Think About You
starts with a haunting sound, and that is echoed in Andy's voice. With the snap of his fingers, and a Motown vocal track,
In The Night
starts a love song that immediately sounds very now, current. Give a listen and tell me what you think.
The next track,
Lost
, begins with a feeling of mystery, of longing. Maybe it is the classical progression of the music, or the sound of Unit's voice, veering between a sexy growl and questioning whisper. Whatever it is, you feel the trouble brewing. With a sultry beat playing,
Secret Garden Party
builds to a sexy rhythm, caressing as it goes. Interestingly enough,
Midnight Mass
has neither an ecclesiastical nor a Gregorian feel, but more of a personal moment in a confessional.
Tenderness
has this feel of a great R&B ballad, at times flirty, other times wistful, and always sensual. Next up, you have
Sea Of Stars
bringing to a new level of folk ballad, with an aching feel you can hear for yourself.
The mood and form of Goodnight,
Honeybear
is an ever-shifting roller coaster, at times a soothing lullaby, while at others a caress of fear of what lies under your bed.
Ride
brings the musical journey to an end, resting a head on your pillow, with the thoughts of what is to come.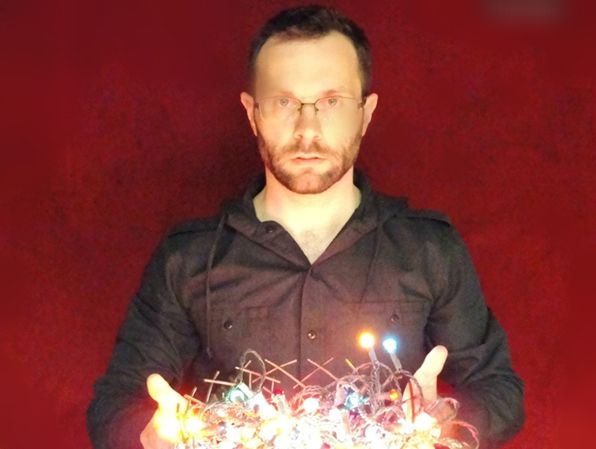 The album gives more an emotional landscape than a physical one. The music moves between and ethereal dreamy lilt to more of a bold, dream-chasing quality, pulling the listener deeper and deeper into Units' brainwaves. For more about Andy Units, visit his
official website
. You can find
Night Light
on
iTunes
,
Amazon
, and
CD Baby
. After listening to a few of the songs, you know you'll love it!