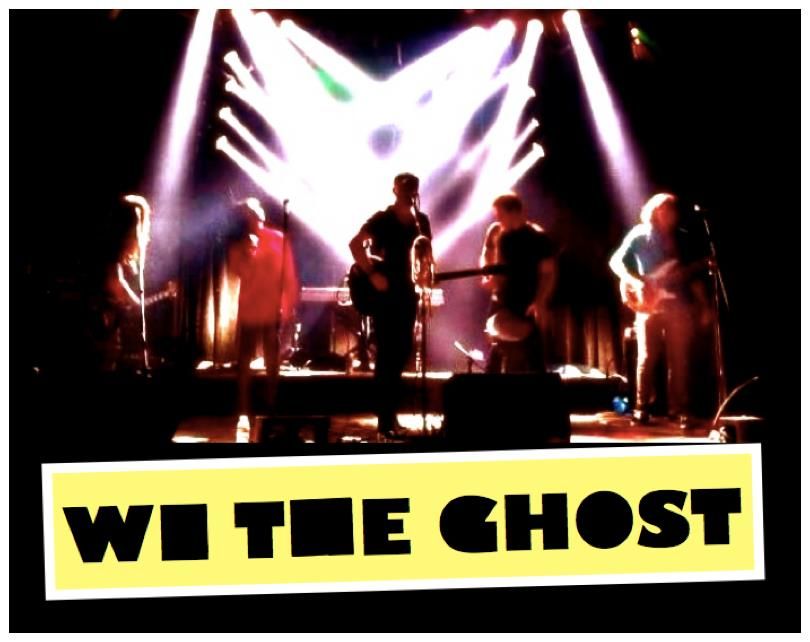 The music of a new band, We The Ghost, has really captured my attention. At the core of the group is a trio of players, Beau Tyler, Dain Samuelson, and Jimmy Dean Adams. I wanted to know a bit more about them, so I asked if I could do an interview. I first got to know Jimmy when he played with Eric Himan and sister Angel in Eric & the Adams. But I really didn't know Dain or Beau, save what I got from the music. Thankfully, they agreed, and now I can share it with you.
The first thing I wanted to know was how We The Ghost came to be. "Dain and I have been friends most of our lives," Beau explained.
"Beau and I have known each other since grade school," Dain told me, "and have always helped each other out with whatever project either one of us were in at the time. We started a weekly gig at a local hangout. It became apparent that we had a certain chemistry and decided to make it "official," but we needed some groove. A friend referred Jimmy to Beau and he can tell the story better than I can, so I'll let him."
"Though my songs are the starting point, Dain's percussion work is really the center of the band," Beau offered. "But with only two members, we found ourselves somewhat... off-centered. While we were looking for a bass player, someone had told Jimmy Adams to contact us."
"I met Beau and Dain at a gig they were playing together," Jimmy chimed in. "Beau asked if I was playing with anyone and if I'd be interested in trying them. I showed up and it just took off."
"From the moment I met him, before I ever even heard him play, I knew he was our guy. It was a lucky guess, I suppose," Beau added, "because it turns out he's a PHENOMENAL bass player."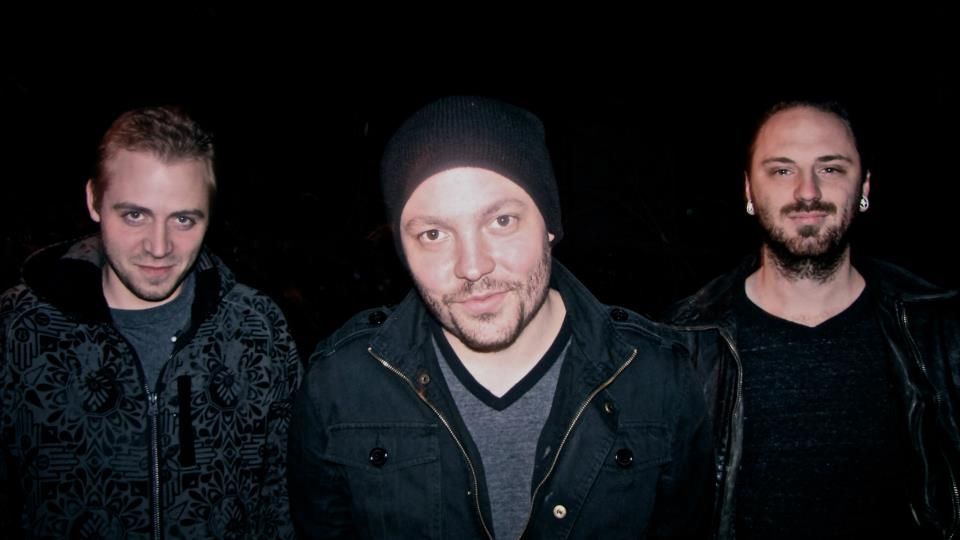 From left: Dain, Beau and Jimmy.
The next step is an important one, to be sure. Once you've agreed to be a band, how did the dynamics work in the creative process?
"With We The Ghost," Dain told me, "we have had it REALLY easy. We flow together so well, on and off the stage."
Beau agreed, saying "It's been really easy for us. I simply write the songs... Bring it to the members... And say 'make it better.' And they do."
"I feel like I've been lucky with the bands I've been in and how well the pieces fit," Jimmy honestly told me. "And this is just one of those unexplainable mixes of people."
"On the other end," Beau interjected, "our personalities really seem to balance each other out and complement one another very well. "
Dain summed it, explaining, "The creative process came very easy. We respect each other's opinions and ideas, and accept the fact that some of those opinions or ideas may not be the best sometimes. We are all very creative people at heart, so there is a list of ideas and visions that will make their way onto future albums."
Okay, so now that we have some guys who enjoy playing together, how would you define your own sound?
I'll let Jimmy start the discussion. "I would say its acoustic based, Poppy feel good music," he offered with a laugh. "I'm not sure what genre you'd put that in other than Pop. It definitely has some Blues and Rock undertones."
How would Beau describe the hybrid sound of their music? "Acoustic Rock with Hip Hop leanings," he said, simply.
Of course, Dain wouldn't let me off so easily. "Indefinable. You tell us," he said smiling, "because that is one of the many responses we want from our fans." But when pushed for his thoughts, "It has Hip Hop, Rock, Pop, and acoustic influences," he answered. "It's something we want you to feel rather that define."
With so many influences on the music, I had to know what inspires them. "I'm inspired by a lot of stuff," Dain started out, "but I'll give you a list of what is on rotation at the moment: Foo Fighters, Motopony, Cold War Kids, Steel Panther, The Black Keys, Kings of Leon, Dirty Heads, Glassjaw, Jay-Z & Kanye, just to name a few."
"Anything REAL!" Beau exclaimed. "Anything where I can feel the passion of the singer, and hopefully sing along as well. That's it really. If the band is tight, the singer's lyrics are great, and the melodies are catchy, I'm in!"
"When I really feel inspired," Jimmy answered, "is when I hear new music that I've never heard before, music that makes me think 'I can do that!' or 'I can write something like that!' When something catches my ear and pulls me in it makes me feel like writing."
What about when they were growing up, in their formative years? What were you listening to then? Dain was the first to surprise me. "I was raised in a fairly religious home, so it was pretty limited to what was allowed," he explained. "I would sneak albums that friends would give me, put them in my CD player and listen to them real quietly." I remember listening to things way too loud… But back to Dain. "My first album was Collective Soul's self titled album. My dad found it and threw it away two weeks later, he remembered with a smile. "Alice In Chains – the
Tripod
album was a memorable one. And a lot of Classic Rock on the radio."
"Bah... I'm in the same boat as Dain," Jimmy agreed. "I was trying my best to find a musical outlet in what I was allowed to listen to but the pickings were slim to none," he laughed. "It's so embarrassing to look back and name my favorite bands from that period in my life. Haha. I'm just going to leave you hanging on that one."
Of course, Beau was ready to explode with his answer, "EVERYTHING!" But he took a moment before he added, "I really loved Jazz at a young age. So that opened my eyes early. But I've always had a soft spot in my heart for great Pop music. I've always loved people like Michael Jackson, U2, Jackson Browne, Ryan Adams, and Tom Petty, as well as Hip Hop groups like dead prez, Wu Tang Clan, and Kanye. The first act to truly inspire the way I play, however, was Our Lady Peace."
I became curious as to how their hometown of Tulsa, Oklahoma, has influenced or inspired their music. Jimmy thought the music you can find in Tulsa is really good. Dain agreed, telling me, "You can go out on any night of the week and be blown away by the talent you see. It's been awesome growing up here and seeing the talent that has come up."
"Not only is Tulsa full of talent, but we're basically a community," Jimmy told me proudly. "It's not often a musician goes to another's show and isn't called up on stage to play along. It really is like a family."
Beau had a different take, sharing "In Tulsa, it's ALL about being organic. It's easy to get caught up in the over-production-world where everything has to be perfect. But I think it's more important to be real, to be gracefully flawed. To let it all hang out. And that wasn't something I truly recognized until returning to Tulsa."
And Dain finished off the topic with a simple statement, "The question should be, 'How has Tulsa NOT inspired your music?'"
Watch a demo version of the song
Let The Love In
.
When I asked about the process of making an album together, the first time they had all worked on one as a unit, Beau had no trouble letting me know what he enjoyed about the process. "How effortless it was," he said.
Jimmy started off telling me, "Two things. Beau and Dain. Just kidding," he said before starting to laugh. "The first thing is we did not do this in the conventional manor. Beau would email me one song at a time, no vocals, no drums. Just one single acoustic track. It allowed me to spend 6-8 hours jamming and tracking bass to just one song and when I was happy, I sent the bass track to him and waited."
Dain was quick to add his thoughts on the process. "Seeing and hearing our vision actually get some meat on its bones and being proud of it. On top of all that, the fact that it flowed together seamlessly. We would come into the studio and it would just come together. It was, all around, a very enjoyable process."
"Which brings me to the second thing," Jimmy added. "I was blown away when I heard the songs as a whole. I was listening right along with everyone else when the record came out. That has to be what I enjoyed most, hearing the final product. I love this band."
Watch the guys working on the first release,
My Mixtape Summer
.
Well, enough with that heady creative stuff, right? So I had to ask, when they are not playing music, what would I most likely catch them doing? Dain was pretty set on what he would be doing. "I love being outside and being active," he told me. "Anything that has to do with the outdoors is my bag. I also have two dogs that love being outdoors as well, so you'll probably find them with me."
Next, Jimmy laughingly told me it might be time to sound the alarm. "Nerd alert. If I'm not outside at night with a telescope and binoculars tracking asteroids and comets, then I'm probably reading about the latest news in science, engineering, blah blah blah." He laughed once again, and thoughtfully said, "I don't want to bore anybody."
Beau cheated just a little, not stepping too far afield for his answer. "Writing music. Or listening to someone better," he added.
I really thought I was very clever with the next question. That is, until I had already asked it. If they had a chance to play with any act from Live Aid, what would you choose? Well, it suddenly occurred to me that although I sat and watched as much of it as I humanly could, it was almost 37 years ago… If they didn't know the reference, I would be crushed. I was just so grateful when this was not the case, and the enthusiasm was clear. Beau was up first, exclaiming "U2!" before adding, "there were so many great acts at Live-Aid. Especially Adam Ant, Elvis Costello, and Sting. But to have been able to see U2 at that point in their career… Still rather young and wide-eyed, but with all the talent in the world, would have been SOOOOO inspiring. Especially knowing what we know now of how it all turned out."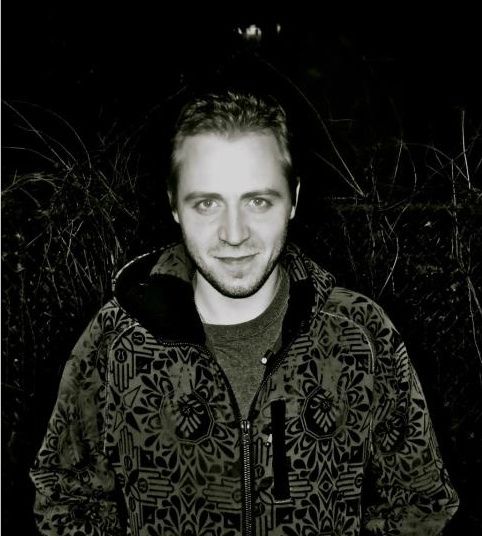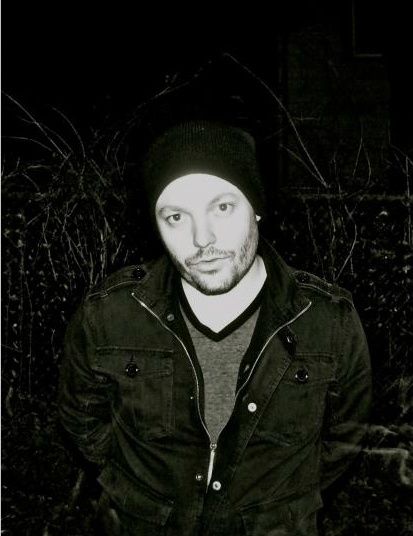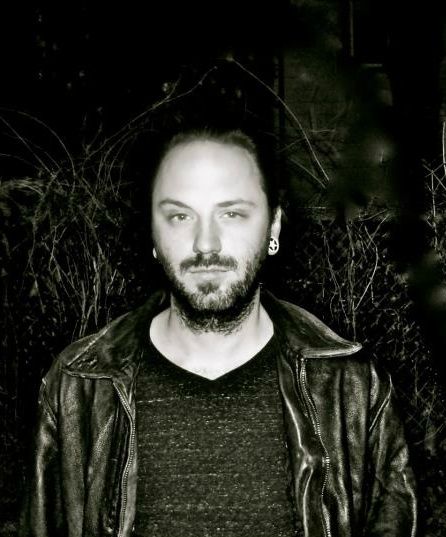 "Oh gosh... Choosing just one?" Jimmy wondered… "This impossible. Um," he paused to give it more thought, "it might be a tie between Queen and Elton John. Amazing musicians and amazing performers. Although I would never be worthy of sharing a stage with either one."
And Dain was ready for his choices, neatly broken down into lists according to venue. "JFK Stadium: Run DMC, Bryan Adams, Simple Minds, The Cars, and Eric Clapton. Wembley Stadium," he continued, "Elvis Costello, Sting and Phil Collins, U2, David Bowie, Elton John, and Paul McCartney."
And, finally, I would be remiss if I didn't wonder about upcoming live gigs. So the guy who lives half-a-country away wanted to know if they had any touring plans.
Beau had thoughts of a more tempered process. "Yes, but we're taking it slow," he suggested. "In the past we've all gone head-over-heels into our project. Like our approach to the music, we'd like to take our time on this and grow it organically."
It seemed his view was shared. "We are going to play some regional shows but no extravagant tours just yet," Jimmy agreed. "I see us playing some shows with in maybe an 8-hour radius for now. Of course, I'd love to get out and cross the country, but I can be patient and wait for the right time."
Dain was excited by the idea. "You bet," he replied. "We are in the process of making those plans a reality at the moment. Our focus has been on getting this album out, and when that's done, you'll be seeing a lot of us. We are a very motivated group and we thrive off of being on the road and meeting new people."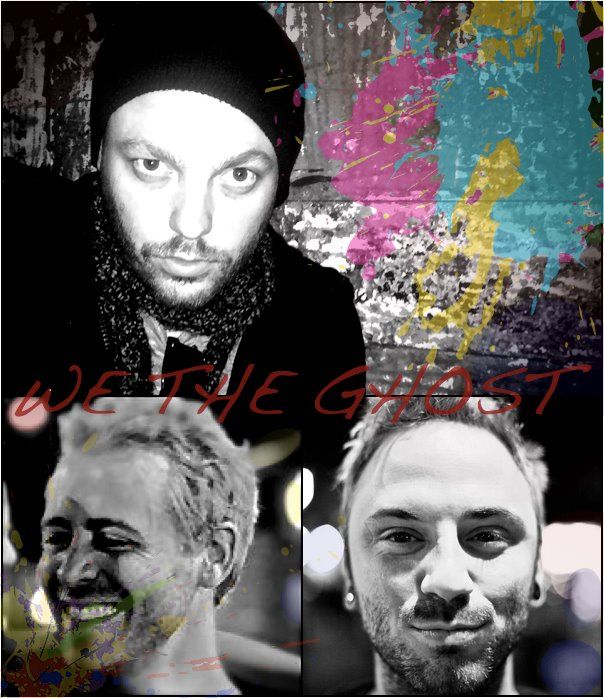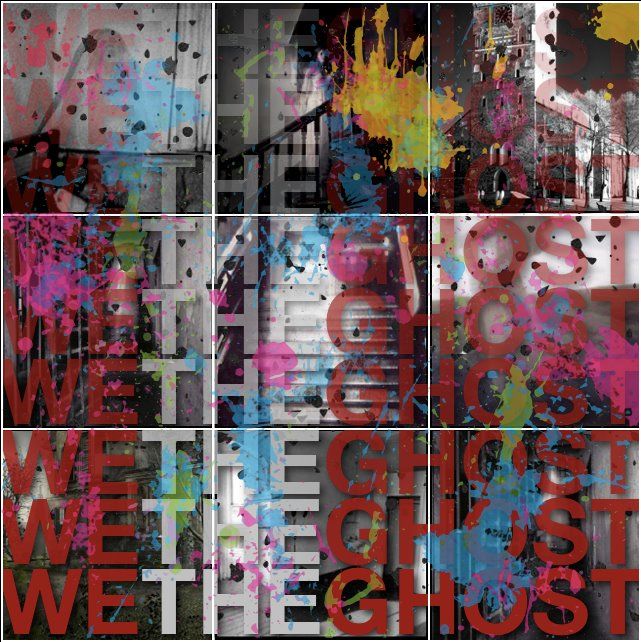 So there you have it, Beau, Jimmy and Dain, the three guys who make up the new band, We The Ghost. I know I enjoyed getting to know them a little better, and hope you did, too. If you haven't heard their music, you can find
The Mixtape Summer
EP on
Bandcamp here
. You can also check them out on their
official website
, and on
Facebook
and
Twitter
.