A very happy birthday to the delicious John Barrowman. I swear John defies the odds, and keeps getting better looking each year. I mean, how great is it to have a sex symbol who is in his forties? Now, I've been a fan of Barrowman's for a while, and show no signs of letting up soon. I first knew of him when he was doing musical theater, which included a great run in
Anything Goes
. I became a diehard fan with the release of John Barrowman
Swings Cole Porter
, and sweet and delectable treat, indeed. And while he sings the music of the 30s and 40s beautifully, he also proved he could tackle all Popular music, he recorded
What About Us?
, and shot a beautiful video.
And John has done all this while being out and proud, and talking about his relationship with his gorgeous partner, Scott. He's a brave and amazing man, one I truly respect, as well as lust after a bit. And speaking of lust, he has certainly given us plenty to look at and enjoy, and that is in his
Torchwood
series alone. I haven't even touched on the tingle I get knowing he managed to kiss The Doctor, as well! To I figured I remind us of his time as Captain Jack, and his relationship with Ianto Jones, Captain John, and Angelo, in pictures and videos.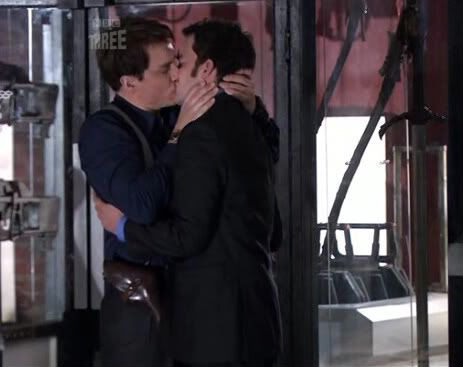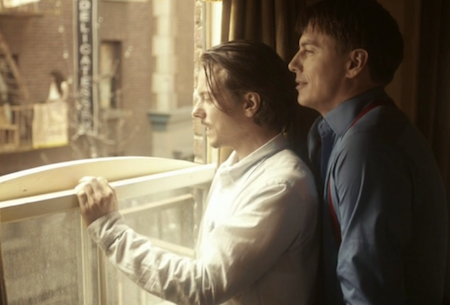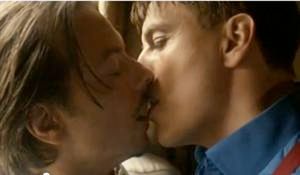 No matter what anyone tells me, I will always believe that Ianto Jones was the love of Jack's life. There is no sense in discussing it with me, I won't hear of anything else. So with that in mind, here is a clip capturing their first kiss.
And when Season 2 of
Torchwood
opened with the volatile relationship with Captain John, I think I actually squealed out loud! And I thought I was too old to do that anymore!
In
Torchwood: Miracle Day
, the fourth season of the program, he had an absolutely beautiful relationship with Angelo. The following clip captures some of it if, and maintains the beauty of it.
You can find out more about John on his official website
here
. You can also find him on
Twitter
and
Facebook
. He has a new release,
Tonight's The Night: The Very Best of John Barrowman
. You can get one of my favorites, John Barrowman Swings Cole Porter, on
iTunes
and
Amazon
. You can order it from
Amazon
. So a very happy birthday, John Barrowman. And thanks for all the memories so far. Can't wait for what is to come!