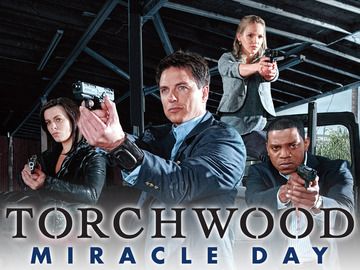 It is time to remind everyone that tonight at 10PM on STARZ, the next episode of
Torchwood
is airing.
End Of The Road
looks to be filled with all the excitement we have come to expect from the series.
Last week, we got to see a very sweet and loving relationship Jack had with Angelo Colasanto, a young Italian immigrant he met on Ellis Island. They had some really hot scenes, and I hope we see more of Angelo... You can watch a fan tribute to Jack and Angelo from the last episode,
Immortal Sins
. There are some nice scenes, although the insipid song does nothing for me.