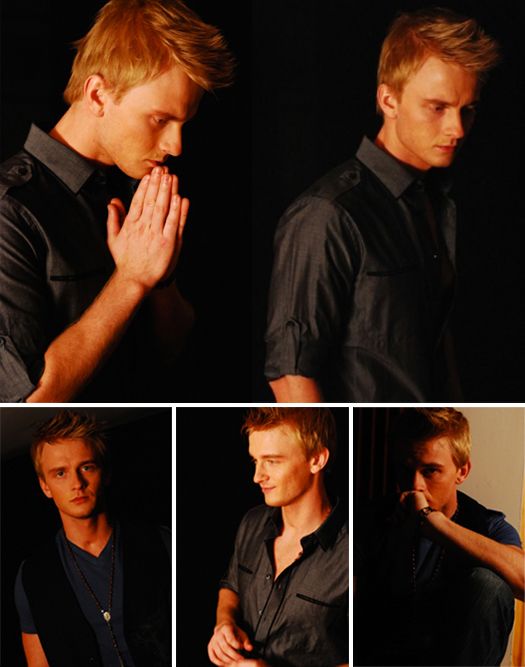 Anthony Fedorov, the handsome and talented singer/songwriter perhaps best known for his Top 4 finish on the fourth season of American Idol, has released an album that is now available on iTunes. Although the season was eventually won by superstar Carrie Underwood, Anthony made an impression on me, and I later went with my friend Rickey to see Anthony performing in Philadelphia, which included the title song from the EP,
Never Over
. The following clip let's you hear a recent performance of the title track, as well as the first single,
You're Perfect
. He really has such an amazing voice, so clear and strong.
The six-song collection allows Anthony to also show off his writing abilities. He has a propensity for soaring ballads, which works out perfectly for his voice, which can reach amazing heights. The single,
You're Perfect
, is a lovely mid-tempo love song, sounding ready for any radio station to play.
You Couldn't Be More Wrong
takes on a rock sound, and gives us an angry, defiant Anthony that I really like. Next up is
I Don't Wanna Hear It
, which reminds me a bit of an 80s hair band power ballad. And I mean that in a good, exciting way.
Just Say
returns to Pop, a mid-tempo song with a chorus reminiscent of Diane Warren. The title song was written some time ago, and is dedicated to the memory of his brother, Denis, who passed away several years ago after a battle with cancer. Finally,
Long Ago
, a heartfelt ballad which shows Anthony with a deft hand, pulling just the right amount of emotion out of each phrase.
You can find his album on iTunes
here
, and on Amazon
here
. You can find out more about Anthony on his official website
here
. Below, you can see some of the shots I took at the 2007 show.