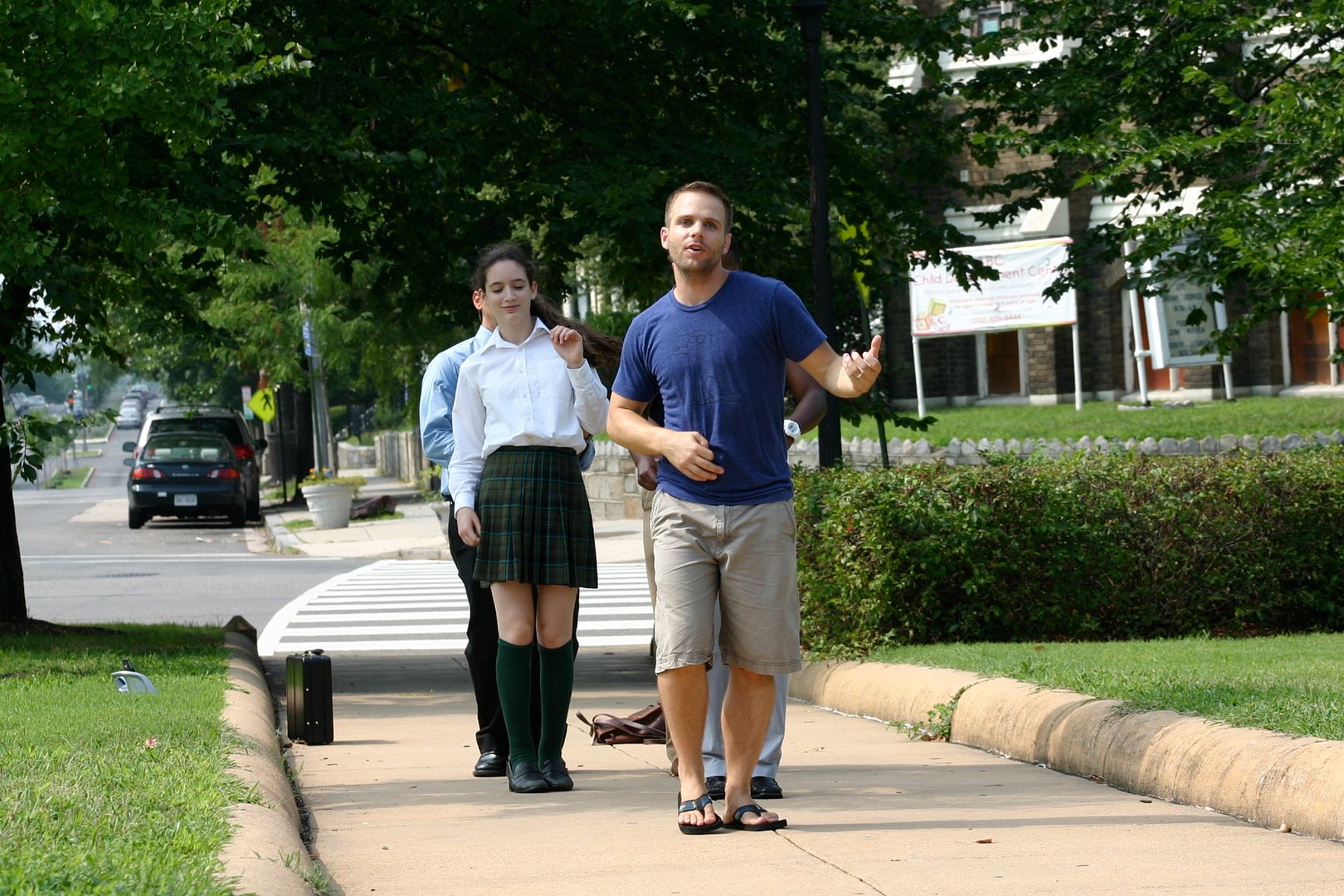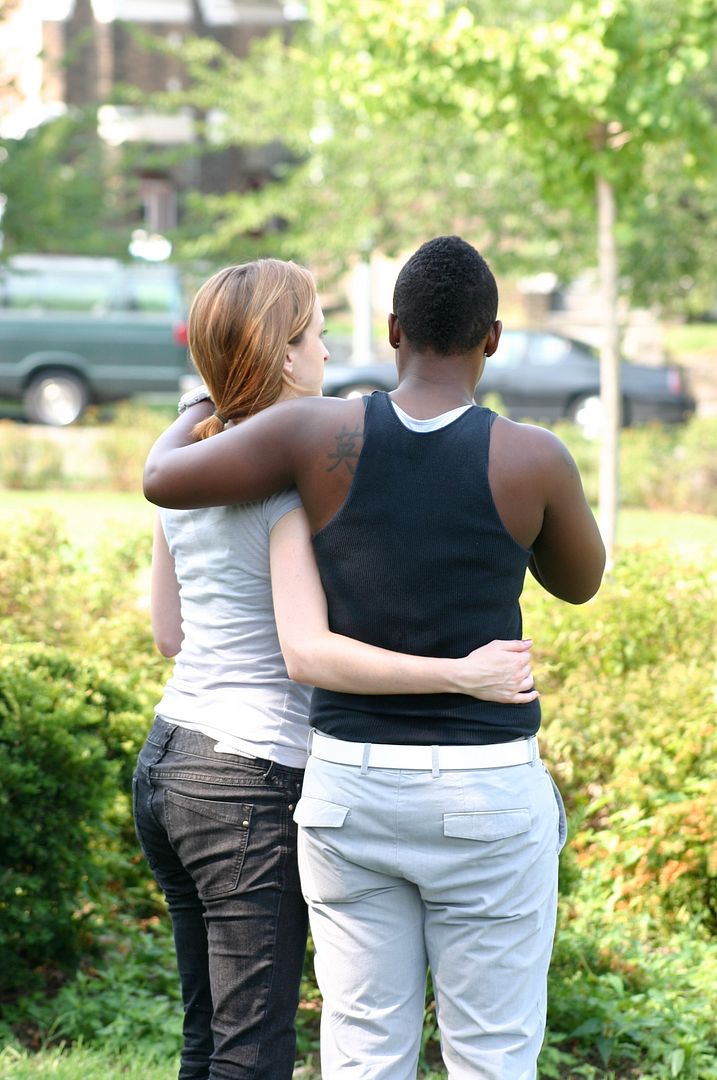 Clockwise: Tom gets his groove on with Sophia & others; Tom & Mandy practice the steps; and Eboné & Angel between takes.
Last weekend, I ventured to Washington, DC, with my sister Kathy and my niece Mandy to be a part of the making of the next music video from one of our very favorite people, Tom Goss. Of course, I had to take pictures and take videos, for it is a compulsion for me at this point. After having been at the CD Release Party, it was great to be a part of the first video as well.
Who knew 'Spaz, spaz, spaz' would become an endearing phrase? We got in early, which was fine. Despite a break for rain, the shoot finished early! There was great planning from Production team of Director Michael Patrick Key, Director of Photography Dylan Comstock and Editor Aram Vartian, and the day ran so smoothly. I had a delightful time at the table with Flo and Sophia. Really, it was a fantastic group of people, and a diverse one as well. I met some amazing people, had far too many laughs to even remember, and a day I will never forget.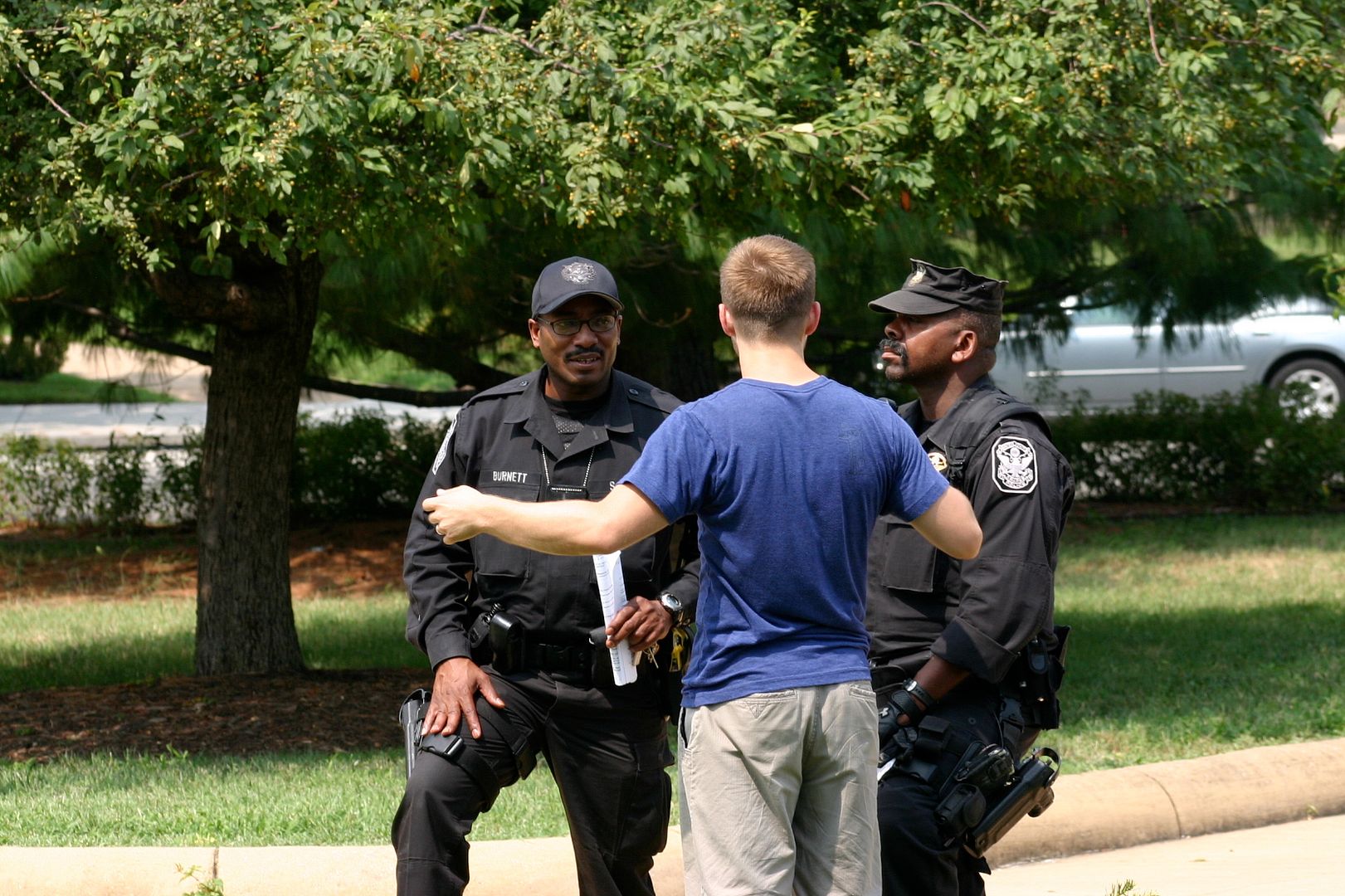 Clockwise: Tom chatting with the police; Wrap party fun with Flo Anito; Aram, Michael & Dylan celebrate the end of a well-planned shoot; Joey getting his lip on; cast and crew keeping dry; Michael, Ann and Jim get their Vanna on!