On the Eastern Coast, and specifically in the Mid-Atlantic States, we are getting hit with some rain - well, a whole bunch of rain, to be exact. Since that is happening now, I thought I would take some pictures, and make a theme out of it. So, there will be some shots I took today around the farm, liek the shot above, showing the rain where my sister's back yard used to be. There will also be a few rain-themed music videos. I will start off with a favorite of mine, Anthony Callea, singing
Rain
.
My brother is never one to pass up some fun, and I took this shot of him riding the 4x4 in the rain, through my sister's flooded yard.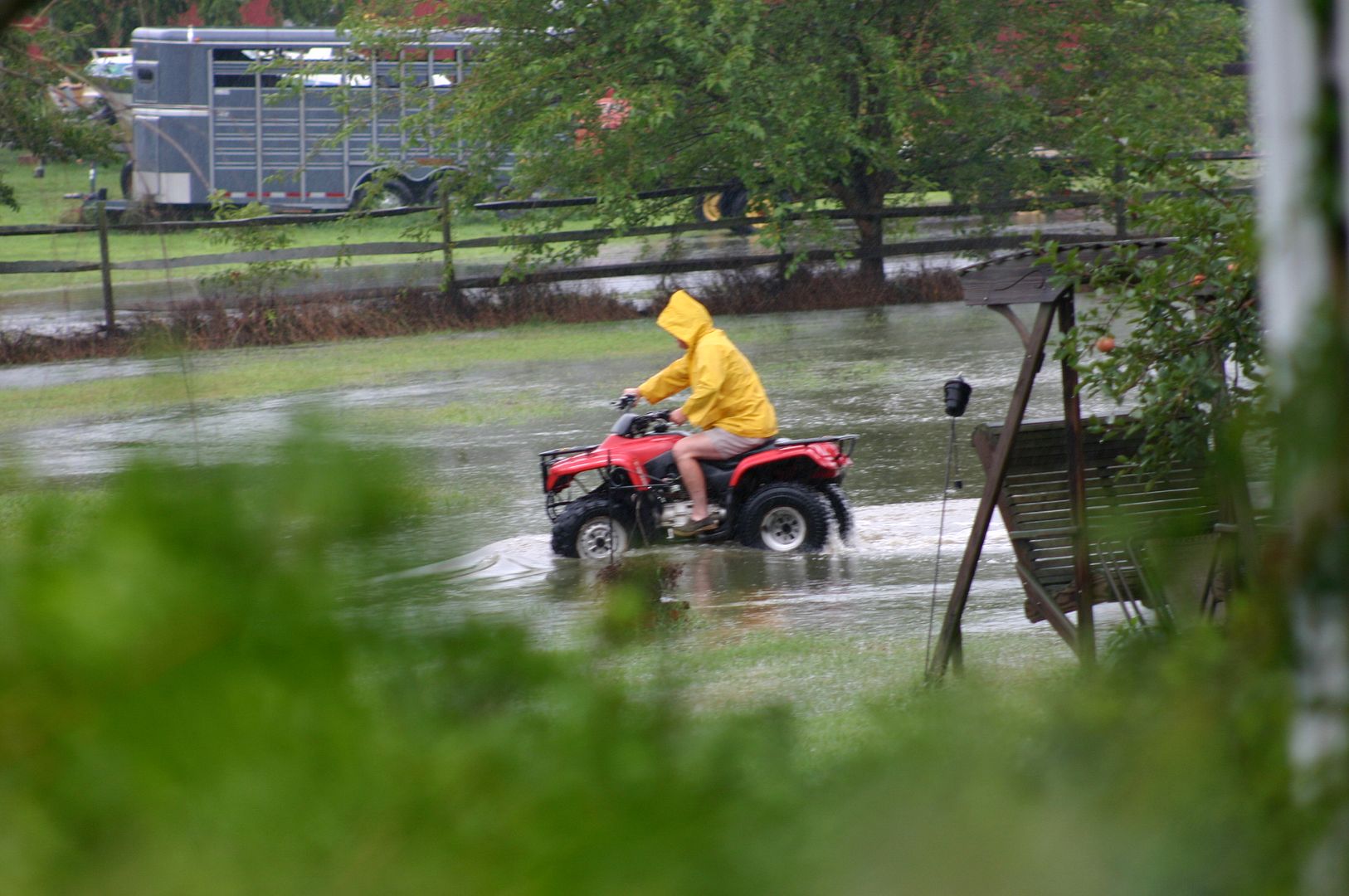 Of course, there is the iconic song by the Everly Brothers,
Crying In The Rain
. Once I saw the clip of them in their Marine uniforms singing on the Ed Sullivan Show, I knew it needed to be included.
I also knew I wanted to include old favorites of mine, The Alarm. The had a hit with Rain In The Summertime in 1987. It is a wonderful song, one I really love.
So this afternoon, I tried to go out to take pictures when it wasn't raining too heavy, and here are som of the pictures I took.
And, finally, I thought I would end with Madonna singing
Rain
.
Hope your evening it warm and dry...