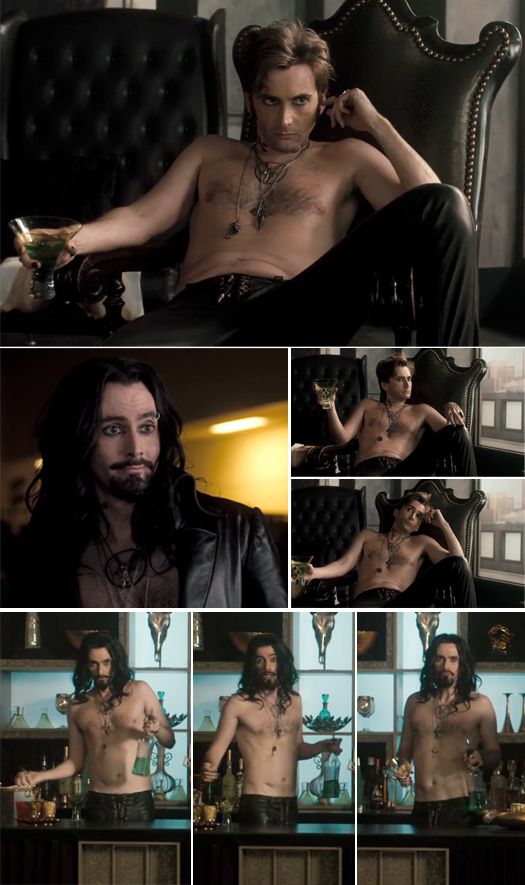 I just came across a preview for the movie Fright Night that certainly caught my attention. It had noted that the 10th Doctor Who, David Tennant, was in the cast, and I was trying to find him. Well, it didn't take me that long, but perhaps longer than it should have. As the pictures attest, it is Tennant as I have never seen him before...
Now, if that doesn't have you drooling, keep in mind that the ever sexy Colin Farrell is also in the movie, as the discussed vampire. And damn if he doesn't look as good, if not better than ever...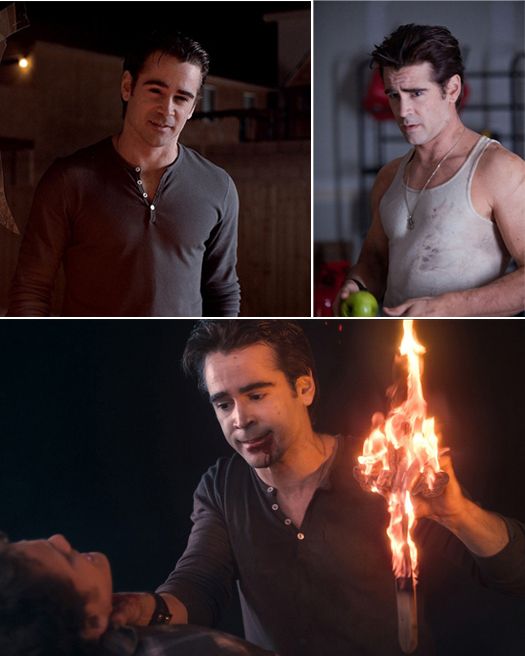 So, although the poster doesn't really give us a clue to the seething sensuality of the cast, we now know it. You can find out more about the movie by visiting the official website
here
. And you can watch the official trailer below.