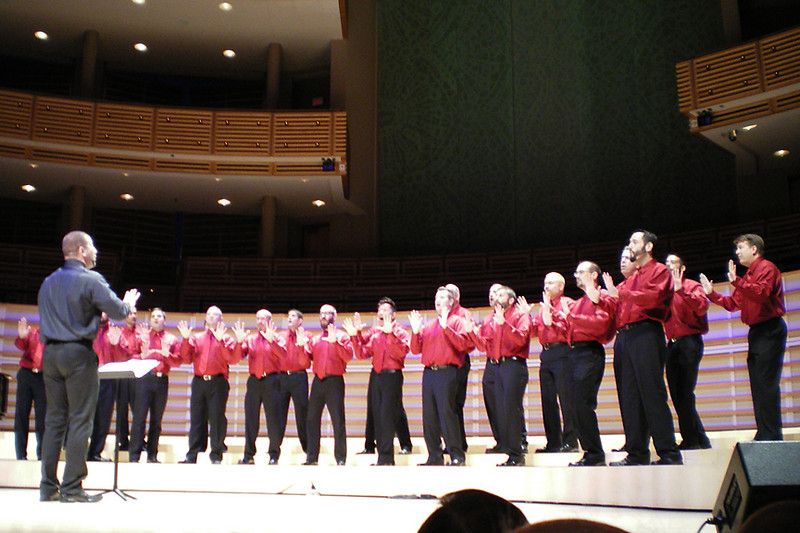 The Lollipop Guild is a division of the San Francisco Gay Men's Chorus first started in 1979 as a barbershop quartet that has grown from there to be the first small ensemble to be in the international Gay and Lesbian Association (GALA) of Choruses. Their repertoire now includes various styles of music, both accompanied and a cappella. You can see their musical influences are varied in the clip below, where they perform three songs. The first is a beautiful rendition of
Season's Of Love
from the Broadway musical
Rent
. The second song is a lovely version of Toto's big hit
Africa
, done without the benefit of a backing band. The third and final song is a different and enchanting version of Freddie Perren and Dino Fekaris'
I Will Survive
, first performed by Miss Gloria Gaynor, and to many, the song sung at Gay Pride Parade's everywhere. Each and every song is delightful, delicious, and worth savoring. Plus, I think I have a crush on a couple of the guys...
For more about the San Francisco Gay Men's Chorus, check out their official website
here
. You can make a tax-deductible donation to them
here
. Or, you can support them by purchasing their music directly from them
here
, or you can find them on
iTunes
and
Amazon
.