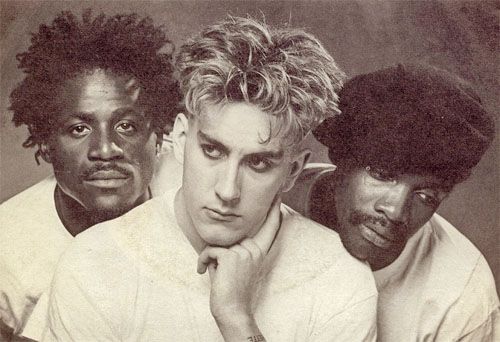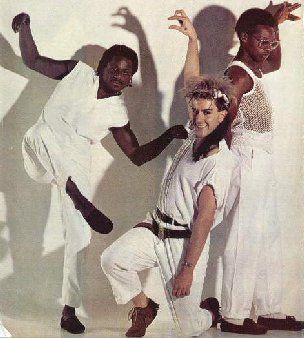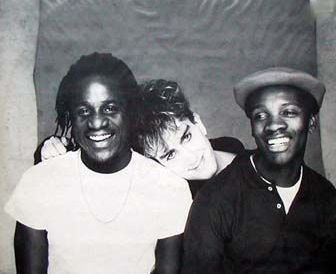 While it was first recorded by The GoGos,
Our Lips Are Sealed
was written by Go-Go's guitarist Jane Wiedlin and Specials and Fun Boy Three singer Terry Hall. As a bit of a Terry Hall fanatic myself, I have always shad a soft spot for the version released in 1983 by his band, Fun Boy Three. The band was around from 1981 to 1983 and was formed by singers Terry Hall, Neville Staple and Lynval Golding after they left The Specials. The amazing wit found in the lyrics of all of Hall's work makes me smile.
Their first trip to the UK charts was in 1981 with the odd and eerie song,
The Lunatics (Have Taken Over The Asylum)
. It is off the self-titled debut album, released in 1982. The song was composed by the guys, but certainly had the feel of an old, Tin-Pan-Alley song.
This time out the gate, they took an old jazz standard and reworked it for the time. And they utilized the help of good friends Siobhan Fahey, Keren Woodward and Sara Dallin, better known as Bananarama. This is
It Ain't What You Do (It's The Way That You Do It)
.
And while they had the ladies around, they recorded a song by Motown Records songwriters Norman Whitfield, William "Mickey" Stevenson, and Edward Holland, Jr. in 1964 and made it a hit in 1982. This is
Really Saying Something
, once again featuring Bananarama.
You know, I had so much fun listening to Fun Boy Three again, I think I will have another post soon with some more music. I am such a fan of Terry Hall - and have been since finding him in The Specials. From there to Fun Boy Three, to The Colourfield, and on to solo work.