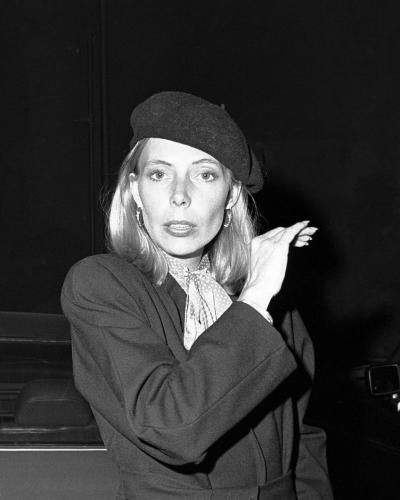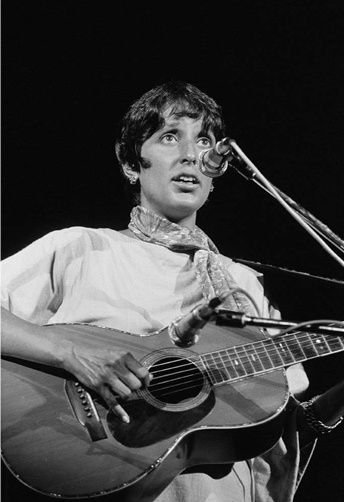 Clockwise: Judy Collins; Joni Mitchell; Joan Baez; and Linda Ronstadt.
Big Band and Jazz singers were not the only artists allowed to sing a good torch song. After all, what makes a torch song? Love gone wrong, that's what it's all about. And in the late 1960s and early 1970s, it was the time of free love, and plenty of that free love went wrong. Like in 1967, when the stunning Judy Collins sang about a
Hard Lovin' Loser
, written by Richard Farina, and originally recorded by Richard and his wife Mimi, who was also the sister of Joan Baez. Check out Judy singing the song live, with the assistance of the very talented Tom and Dickie Smothers, on their show.
Next, I thought of the angelic voice of Joni Mitchell, and after side-stepping the obvious choice of
Both Sides Now
, I made my way to a gorgeous song off he 1971 album Blue. It was said that the song really is a discussion of the end of Joni's love affair with Graham Nash, of Crosby, Still & Nash fame. So here is Joni Mitchell singing
A Case Of You
, a performance on the BBC in 1974.
In 1974, Linda Ronstadt released the brilliant album
Heart Like A Wheel
. The album combined Rock, Country, Blues, and Pop like few had been able to do before, and it was incredible. It included a cover of a Hank Williams song that few could sing like Ronstadt could. And did. Here is Linda Ronstadt singing
I Can't Help It (If I'm Still In Love With You)
featuring the beautiful vocals of Emmylou Harris.
For many, Joan Baez is the Queen of Folk music. I have to say that would include me. She starting performing in the coffeehouses in the 1950s, and continued for the following decades, making memorable music all the time. On the New York City circuit, she performed with some of the greats of the business, including Bob Dylan. The following clip is
Diamonds & Rust
, inspired by her relationship with Dylan in the early 1960s. It is an amazing song. Here is the Queen of Folk singing her own song,
Diamonds & Rust
.