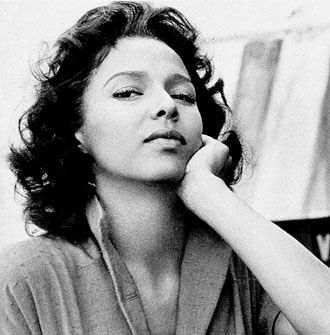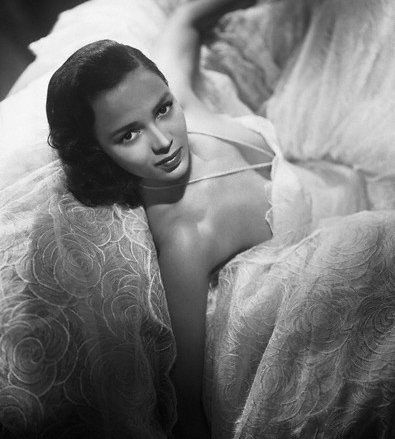 Well, tonight I thought we would feature some clips of a gorgeous and talented lady, Dorothy Dandridge. Some might know her as the character played by Halle Berry in 1999. The beauty of that is Miss Berry became the first woman of color wot win the award for Best Actress, and many thought Dandridge should have son the award when she was nominated in 1954 for her work in Carmen Jones, 55 years before. However, to get to the point she was earning nominations for her acting in films, the gorgeous Miss Dandridge made her way by showing off her talent with big bands and the like, often singing with music great Louis Armstrong. What this clip of Dorothy singing
Whatcha Say?
with Louis.
In 1944, you could catch the singing of Miss Dandridge in this movie clip, where she sang the lead. The clip also features the talented of Louis Armstrong and the great Buck & Bubbles.
Here she appeared with Count Basie and his orchestra to sing
Harlem Sandman
. This was part of the film musical
Hit Parade of 1943
. While the quality of this clip is not great, her beauty is still unmistakable.
Paul White and Dandridge sing in a movie short,
Zoot Suit
, in 1942. This was from one of the "Soundies", the earliest version of music videos known. They were three-minute musical films, produced in New York City, Chicago, and Hollywood between 1940 and 1946, often including short dance sequences. Thanks to them, some great talent was captured that might not have been remembered later. This was particularly true for the artists of African American heritage, for they were often not in major films due to the prevailing mores of the time.
In 1951, Dandridge appeared on the Colgate Comedy Hour, sponsored by the soap company and featuring some great talent of the day. In this clip, she is introduced by a young Jerry Lewis, and comes out to sing
Blow Out The Candles
.
Here she is captured in a night club performance. Dandridge sang
Taking a Chance On Love
at the Velvet Nightclub in 1953. The song was written by Vernon Duke with lyrics by John Latouche and Ted Fetter, and was originally featured in
Cabin In The Sky
, a musical featuring an African-American cast.
In some ways, the similarities of the lives of Dandridge and the late Whitney Houston are sad. Dandridge certainly a star, but one who had no luck in love. Her first marriage to dancer Harold Nicholas resulted in a child born with brain damage, adding pressure on the couple and driving them apart. Her second marriage also ended, with reports of abuse involved. And while Dandridge was an Academy Award-nominated actress, she was also a woman of color at a time of inequality. She also discovered the men handling her finances had taken much of her money, and left her in great debt. She had to sell her home, place her daughter in a State hospital, and take a small apartment in hopes of earning the money to pay her debts. All this lead to Dandridge struggling with her demons, and dying of an overdose at the age of 42. A natural beauty whose talent left us far too soon. Rest In Peace, Miss Dandridge.