As we approach the competition starting up on the most recent season of American Idol, it allows me to do something the other similar shows can't do. That is to look back over the last decade of the show, and visit with the performers I really thought were due another look and listen. Hard to believe it has been a decade, but this summer, it will be 10 years since Fox aired the show that caught the imagination of the viewers.
Season 6 came to life just as we were starting to get the music of Season 5 out there, so the flood of songs by Taylor Hicks, Katharine McPhee, Elliott Yamin, Daughtry, Kellie Pickler, and Bucky Covington was playing on the radio around the country, we were getting to know this group. And speaking of getting to know the group, the first name on my list is a name you had to learn fast, for he was a surprise elimination and not around for the finals.
Handsome Jared Cotter came to the attention of everyone pretty quickly, when he auditioned singing Stevie Wonder's
Lately
. Immediately fans were lining up, enamored by his dashing good looks. So when it was time to name the Top 12, many were stunned when other made it through, and Jared did not. And it was rather ironic that his Stevie audition got him on the show, and his performance of
If You Really Love Me
got him voted off. And while this might have sent some off into oblivion, it was not the case for Jared. He rebounded with a job on TV, hosting
The Sauce
on Fuse TV. He wasn't stepping away from music, and had, in fact, written some songs for artists, including for Jay Sean. He wrote Jay Sean's
Down
, a huge hit, the 9th best-selling song of 2009.
Yes, in this case, you are watching the video to a song he wrote, not that he recorded. Jared has continued to host for Fuse TV, and write music. In 2010, he wrote
Do You Remember
, which went to #10 on the Billboard Hot 100 chart. To learn more about Jared, check him out on
Facebook
or
Twitter
. You can download Jay Sean's album
All Or Nothing
on
iTunes
or
Amazon
. And Jared was not the only writer on the show. Chris Sligh, who finished in tenth place, co-wrote
Here Comes Goodbye
, which made it to #1 on the Billboard Country chart with Rascal Flatts.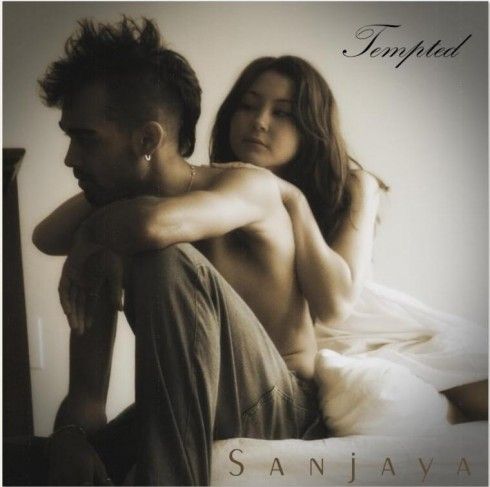 I am not exactly sure where to begin talking about Sanjaya Malakar. I think the jury is still out as to whether he was picked as cannon fodder, or if he was cast as the whipping boy, for they always manage to put both on there after seeing it work so well in the early seasons. No matter which, that child was certainly not prepared for what he was getting into, nor for flack that would be coming his way. That said, none of it, not the constant criticism from the people who picked him as one of 12 out of thousands, the mocking from online communities. But none of that seemed to get Sanjaya down, nor his rampant group of Fanjaya. It seems it was time for Sanjaya to go home in seventh place, assuring him a spot on the tour. He released an EP in 2009,
Dancing To The Music In My Head
. Last year, he released the single
Tempted
, a cover of the great song by the band Squeeze, in preparation for his album
Life - Love - Music
. This is a clip of him singing the song live.
To the best of my research, I can see no proof the album actually followed. In 2009, he was a contestant on
I'm A Celebrity...Get Me Outta Here
. In early 2011, he joined the off-Broadway musical
Freckleface Strawberry
at New World Stages. Later in the year, he toured with the band, The Brave Chandeliers. To find out what Sanjaya has been up to, check out his official website
here
. You can also find his latest single,
Tempted
, on
iTunes
and
Amazon
.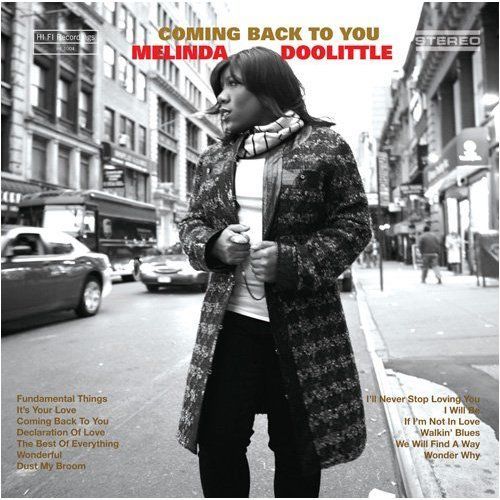 Many remember Melinda Doolittle as one of the best voices of Season 6, and were stunned when she went home in third place. Melinda, who had made her living singing background vocals prior to the show, was looking to step into spotlight. Her performances all had a wonderful depth, and she never seemed to let a note get away from her. After Idol, she continued to work, touring with Michael W. Smith and others, and in 2009, released
Coming Back To You
, an album with a retro-soul feel perfectly suited to Melinda's voice. Not only does she recall some of the great voices of Motown, but there is also a taste of Memphis soul, and a dash of Nashville, too. Check out the video for her single,
It's Your Love
.
In April 2010, Melinda's autobiography,
Beyond Me: Finding Your Way to Life's Next Level
, was published. She has also continued her work for various charities, including
Malaria No More
. For more about Melinda and when you could catch her singing live, check out her official website
here
. You can find her album Come Back To Me on
iTunes
and
Amazon
.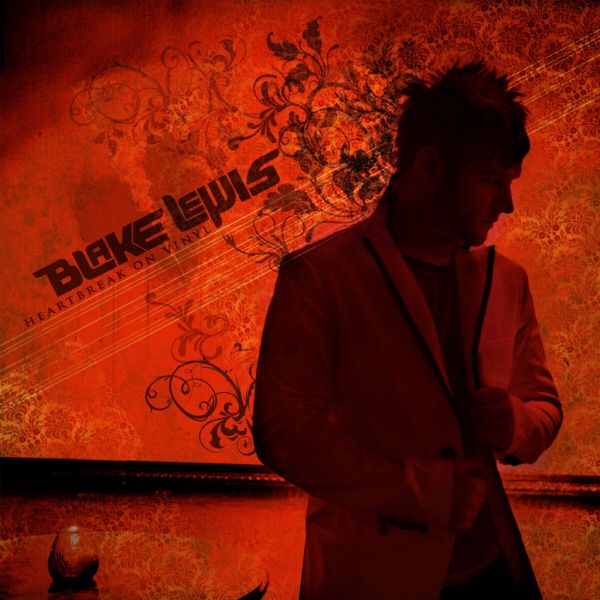 When it comes to breaking the mold, few have done it quite like Blake Lewis did. A beatboxer from the Pacific Northwest, the diminutive young man had a look that was more Carnaby Street than flannel, and his sound fairly eclectic, blending the sounds of the Seattle streets with the British New Wave and the sound of alternative rock spreading on the radio. Blake sailed through the competition, only hitting the bottom three once, during Country week. Two weeks later, Blake delivered an unconventional and some say brilliant performance with his beatbox interpretation of Bon Jovi's
You Give Love A Bad Name
. He went to the finals with Jordin Sparks, and finished in second place. After the tour, he went in to the studio and the result was
A.D.D. (Audio Day Dream)
. The album went to #10 on the Billboard album chart. The first single,
Break Another
, went to #85 on the Pop charts, and the second single,
How Many Words
, went to #8 on the Billboard Dance chart. Late in 2009, he released his second album,
Heartbreak on Vinyl
. The second single was the title cut, and it reached #1 on the Billboard Dance chart. Give a listen to
Heartbreak On Vinyl
.
Since coming off Idol, Blake has been a strong supporter of Seattle Children's Hospital, and their cancer research efforts. For more about Blake, check out his official website
here
. You can find his album
Heartbreak On Vinyl
on
iTunes
,
Amazon
and on
BeatPort
.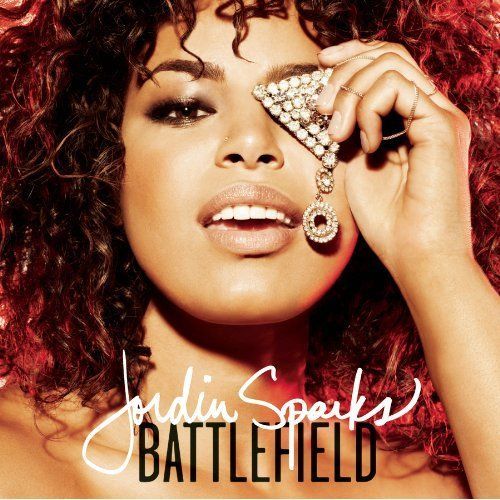 The amazing thing about 16-year-old Jordin Sparks was that she spent much of the season flying under the radar. But not too far, for she never hit the bottom three all season long. After being crowned the winner, she released a self-titled debut, which sold over two million worldwide. The first two singles off the album,
Tattoo
and
No Air
, both sold like crazy, and were certified Platinum. The album went to #10 on the Billboard album chart. Here she sings
No Air
, a duet with Chris Brown.
That was followed by
Battlefield
album in 2009, which went to #7 on the charts. The title song went to #10 on the Billboard Hot 100. Also in 2009, she had a beautiful duet with Australian star Guy Sebastian on
Art Of Love
, which was certified Platinum. While it appeared on Guy's album, the song is an amazing blend of two very talented singers.
Jordin spent a bit of time on Broadway, in the hit musical
In The Heights
. That seems to have prepared her well, for in August, the film
Sparkle
will premiere. Jordin plays the lead role, and early buzz has been great for her performance. Her mother will be played by Whitney Houston, in her final movie appearance, so this movie will definitely be looked at. For more about Jordin, check out her official website
here
. You can also find her on
Facebook
and
Twitter
. You can find her single
The World I Knew
, the theme from Disney's
African Cats
, on
iTunes
and
Amazon
.