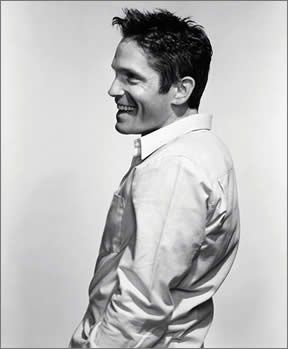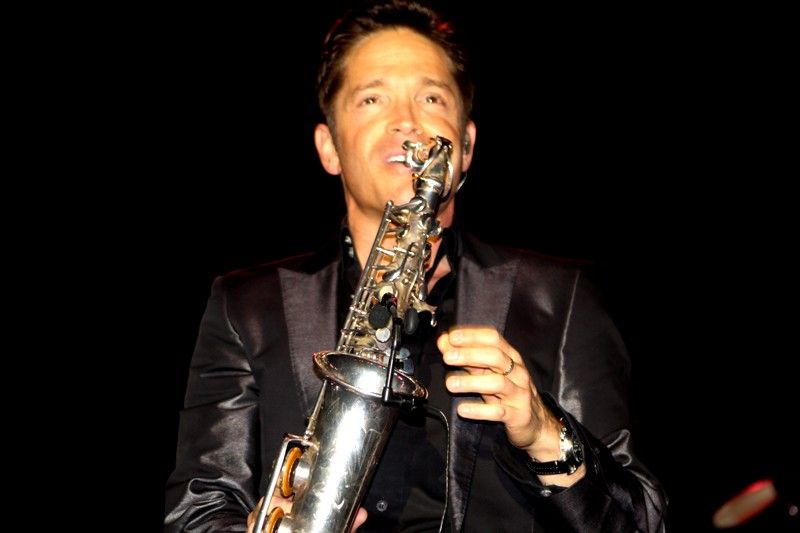 While thinking about what music to offer you to close out the weekend, I had a bit of a revelation. What about a bit of smooth jazz... Yeah, that's the ticket. So I of course thought of Dave Koz. He is a talented smooth jazz musician. After playing in some great bands, the saxophonist went out on his in in 1990. He's had several solo albums, and his own jazz show on the radio. In 2002, he started a record company, Rendezvous Entertainment. In 2004, he gave an interview to
The Advocate
, coming out as a proud gay man. All along, he's been a strong musician, making great music. And looked damn good doing it.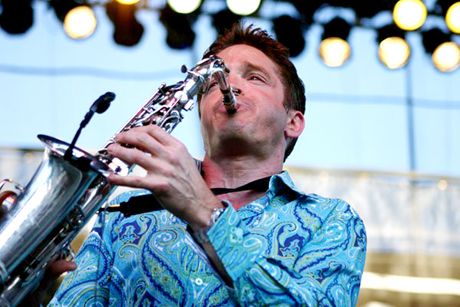 So, with more than 20 years of music to call on, I thought I would just see what I could find that made me happy, and one of the first was a clip of Dave and Jake Shimabukuro doing a wonderful cover of The Beatles song
Blackbird
. Originally Dave performed the song with his brother Jeff for the
Golden Slumbers: A Father's Lullaby
album in 2002.
The first single off the
Lucky Man
album in 1993,
You Make Me Smile
featured some beautiful work by keyboardist Jeff Lorber. It was the first of Koz' songs to make it on a Billboard chart, having made it to #20 on the Adult Contemporary chart. The album was also a hit, making it on the jazz charts for a long time, and finally being certified Gold.
The song
Starting Over Again
features the wonderful voice of Dana Glover. The talented friend of Koz also wrote the song several years ago, and Koz always liked it. When it came time to record his latest album,
Hello Tomorrow
, he asked her if he could record it, with her featured on it. The friends were happy to work together. The song was released as a single in 2011 and went to #1 on the Jazz chart. They were also featured on an episode of
Desperate Housewives
singing the song.
Back in 1999, Dave was writing some material with his brother Jeff for a new album. One of the songs off
The Dance
was
Together Again
, song that went to #20 on the Adult Contemporary chart. It is wonderful smooth jazz, with a hint of Spanish in the spicy beat.
And the final entry for tonight goes to the song that topped the Jazz charts in 2011,
Anything's Possible
. The song was written by Koz and Brian Culbertson to appear on the
Hello Tomorrow
album. After listening to the song, it is no wonder it went #1 on the Billboard Jazz chart.
For more about Dave Koz, check out his official website here. You can purchase his music everywhere good music is sold. You can find
Hello Tomorrow
on
iTunes
and
Amazon
. It is a great addition to your music library, and I had a great time listening to it while I wrote this post!