As we approach the competition starting up on the most recent season of American Idol, it allows me to do something the other similar shows can't do. That is to look back over the last decade of the show, and visit with the performers I really thought were due another look and listen. Hard to believe it has been a decade, but this summer, it will be 10 years since Fox aired the show that caught the imagination of the viewers.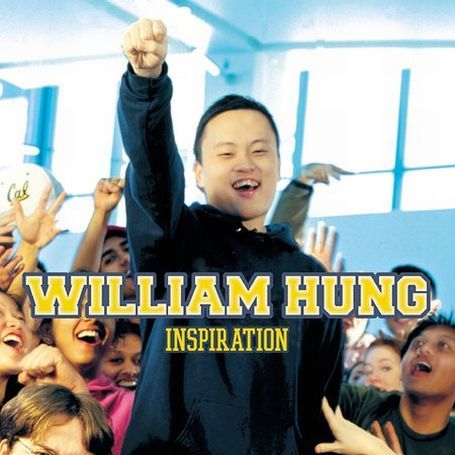 Season 3 gave us the most unusual success story of the run of the season during the audition process. It involved a young man who was born in Hong Kong, but moved with his family the the United States when he was quite young. After completing his high school education in Los Angeles, he went to college at UC Berkeley. But during the third season of Idol, he went to audition for the show, and was put through by the producers to sing in front of judges Simon Cowell, Randy Jackson, and Paula Abdul, for the benefit of audience. He performed Ricky Martin's
She Bangs
, and at that point, William Hung became an instant sensation across the world. His off-key, bloodless singing, coupled with his stiff and uncomfortable movement lit up the internet, and he became the first "star" of the season. He was dismissed by the judges, but not by the public. Fansites were popping up all over, and he was in demand to be a guest on television shows across the dial. He was signed to a record deal, and in a surprise to no one, his first single was his cover of Martin's
She Bangs
.
Although he quickly became the poster-child for bad auditions, William Hung released the albums
Inspiration
and
Hung For The Holidays
in 2004, and
Miracle: Happy Summer From William Hung
in 2005.
Inspiration
made it to #34 on the Billboard album chart, and #1 on the US Indie chart. He also starred in a couple of Chinese-made movies, but had little success. Controversy also seem to follow him around, from people feeling his and other auditions were broadcast solely to mock people, to some people of Chinese ancestry thinking he was used by Idol for his being the epitome of the Chinese stereotype, and it hurt Chinese people. Neither were ever resolved. You can find out more about what Hung has been up to on his official website
here
. You can purchase his first album on
iTunes
and
Amazon
. While he might occasionally show up on a sitcom or a cartoon, I was unable to discover what Hung has been up to for the last few years.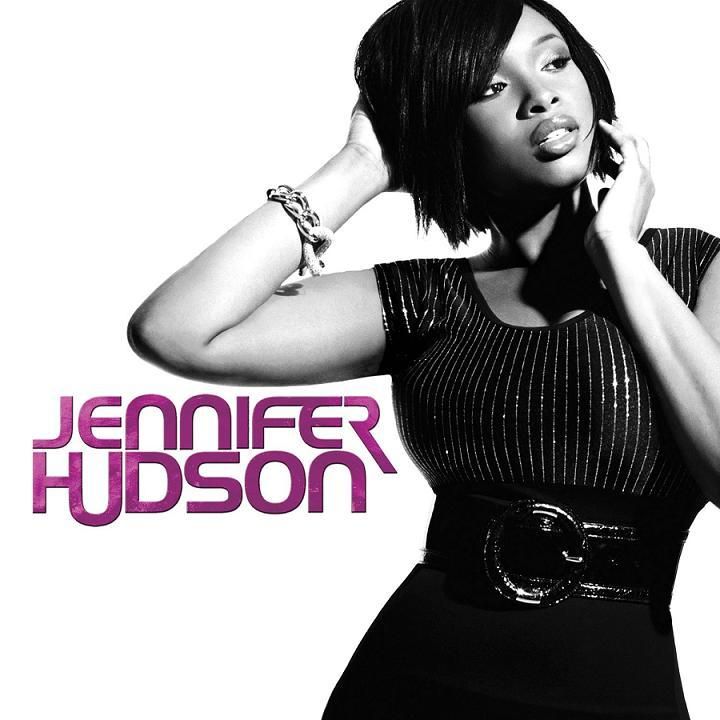 Our next contestant was part of a completely different type of controversy. In season three, there were three talented young ladies who could fall into the "diva" category. Not because of attitude, mind you, more because of the big-voice nature of their performances. On the sixth week of competition, all three ended up in the bottom of the voting, and it was Jennifer Hudson who was dismissed. Elton John immediately jumped into the press, claiming that having the three African-American ladies in the bottom was showcasing the bigotry in the US. I would argue that point with Elton, and say that you had three women who were fighting for the same voting block, so it was inevitable that one had to go. And this was Hudson's third trip on the bottom in 6 weeks. After the show, Hudson kind of slipped out of the public eye, time spent working at her craft. It did her well, for she reappeared when the Christmas 2006 release of
Dreamgirls
, the musical starring Beyoncé, Eddie Murphy, and Jamie Fox, yet it was Hudson performance as Effie White who stole the attention, and Jennifer was given just about every award possible, including the Academy Award for Best Supporting Actress. Her performance of
And I'm Telling You I'm Not Going
was brilliant, one for the ages. One of her latest releases is the song
I Got This
, which you can hear her singing on
Late Night with David Letterman
.
Hudson continues to get work as an actress, securing big roles and great reviews. She is also recording and releasing music that has great reviews, although she has yet to have a huge hit song, her albums are selling well. In 2010, she became a spokesperson for Weight Watchers, after reportedly losing 80 lbs. She is most certainly looking good. You can discover more about Jennifer at her official website
here
. You can find her latest album,
I Remember Me
, on
iTunes
and
Amazon
.
Our next contestant is another controversial figure from the season, in some ways a featured player in the Diva drama. When the sixteen-year-old auditioned for the third season of Idol, the redhead had no idea what he was in for. He was just a cute kid who enjoyed singing the classics with his Grandparents, singing along with Frank Sinatra and Dean Martin. What started out as charming, soon became the butt of Simon's displeasure. After Jennifer Hudson was sent home and Elton joined in the mob, the teenager started getting death threats because he was singing on a television show and getting votes. Websites were springing up, and the birth of the Vote For The Worst site, giving voice to malcontents everywhere to mock and cyber-bully young kids on a television show. The next week, after performing a song by Gloria Estefan, Stevens was sent home in sixth place. Immediately after the tour, John was signed by Maverick Records, and released the album
Red
in 2005. Here is a song from the album, the Lennon-McCartney song,
Here, There And Everywhere
.
The album made it to #5 on the Billboard Hot Jazz Albums chart, while the cover of Come Fly With Me made it to #27 on the Billboard Hot 100. I have to admit that I have the album, and think he did a very nice job. But the youngster realized he had much more to learn, and decided to attend the Berklee College of Music. He finished in 2009, and is now singing with the Beantown Swing Orchestra in Boston. He also released a Christmas album that year. You can catch up with John at his official website
here
. You can also find him on
Twitter
. You can purchase the latest album by the Beantown Swing Orchestra featuring John on
iTunes
and
Amazon
.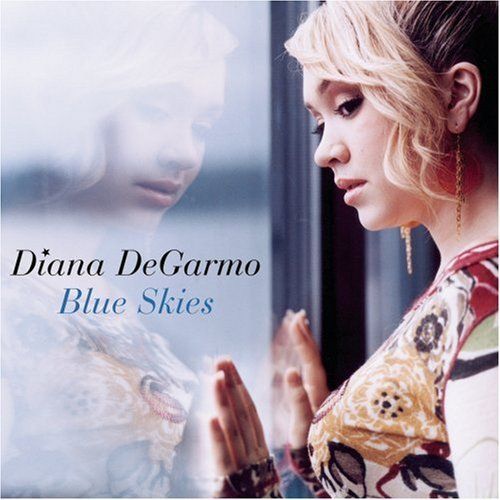 We have yet another teen to discuss next. Perky Diana DeGarmo was an energetic seventeen-year-old from Snellville, Georgia, who took Idol by storm, finishing out the season in second place. Diana combined the combination of cute, down-home looks with the big and bold voice few can match. It was a no brainer that she would be singed to a contract, and put out an album. So
Blue Skies
was released at the end of 2004, and her first single,
Emotional
, made it to #54 on the Billboard Hot 100.
Blue Skies did not fair well in the marketplace, and Diana soon became a noted performer on the Broadway stage. Her first role was in Hairspray: The Musical, when she played Penny Pingleton. After that run, she went on the road as the lead in
Brooklyn: The Musical
, touring with Melba Moore. When she came back to New York, She returned to
Hairspray
. She had a lead role in the off-Broadways musical
The Toxic Avenger
in 2009. In 2010, she went into the cast of
Hair
, where she met current boyfriend and Idol alumni Ace Young. For much of 2011, she could be found as Doralee in the Broadway Touring Company of 9 To 5, written by Miss Dolly Parton, based on the movie starring herself, Jane Fonda and Lily Tomlin. She is also trying to make her mark in music, only now in the genre that is her true love, Country music. You can find out more about Diana on her official website
here
. You can also find her on Twitter. You can find her latest release,
Unplugged In Nashville
, on
iTunes
and
Amazon
.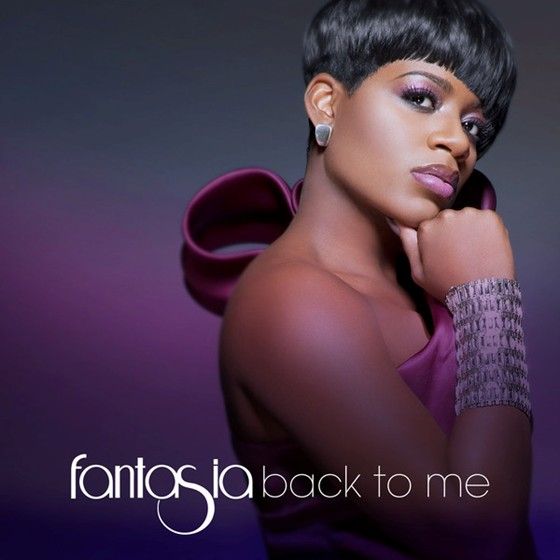 The winner of the third season of American Idol was no stranger to controversy herself. Fantasia Barrino, who quickly decided to just go by Fantasia, had bloggers typing away with her interesting voice, and her back-story as a single Mom. Fantasia was a lightning rod, with people loving everything she did, and others waiting to pounce at any sign of imperfection. Well, they negative was hard to come by during the season, for she put in one great performance after another and earned the top prize. Her performance of
Summertime
still ranks for many as one of the best of the show. In fact, it is Fantasia's performances that inspired a young blogger to start recapping the show. That blogger was Rickey, and the blog became Rickey.Org. Her first hit was
I Believe
, written by Tamyra Gray, the producer's favorite from the first season. When Fantasia sang it on the season finale, she tore the roof off the place. Her latest single was
I'm Doing Me
, off the album
Back To Me
.
Fantasia remains under contract with J Records, having released three albums. She is the fifth highest selling artist from American Idol, and continues to get rave reviews no matter what she tackles. Her records have all been well received, and here time on Broadway in
The Color Purple
set box office records. Her style and bravado has made her standout no matter what the forum. But she has also become a staple in the tabloids, with money troubles and relationship issues trying to overshadow the music. You can find more about Fantasia on her official website here. You can purchase her most recent album,
Back To Me
, on
iTunes
and on
Amazon
.