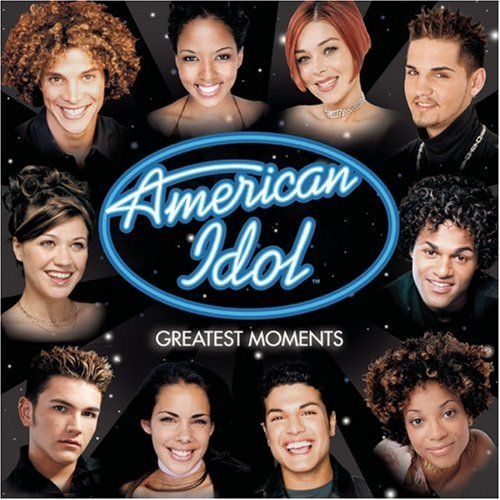 As we approach the competition starting up on the most recent season of American Idol, it allows me to do something the other similar shows can't do. That is to look back over the last decade of the show, and visit with the performers I really thought were due another look and listen. Hard to believe it has been a decade, but this summer, it will be 10 years since Fox aired the show that caught the imagination of the viewers.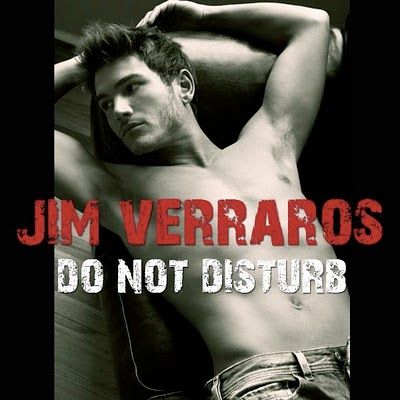 Jim Verraros was the first openly gay man to appear on the show, well sort of. Verraros was openly gay, and said so on his website. The producers showed their first signs of a homophobic nature when they asked all mention of it be taken off the website, never asked of any heterosexual contestants. He was dismissed from the show the first week of the finals, along with EJay Day. He has released two self-produced albums, as well as several singles. They are all in the Electronica/Dance/Pop vein, and pretty good. This is
Electric Love
, off his latest release,
Do Not Disturb
.
Once he was no longer under contract with 19 Entertainment and off the tour, he came out in
The Advocate
magazine. While music was his focus, he also made inroads in the movie industry while living in California. The roles included a leading role in
Eating Out
and
Eating Out: Sloppy Seconds
. Jim also married his longtime boyfriend, Bill Brennan. You can find out more about Verraros on his official website here. You can find his latest release on
iTunes
and
Amazon
.
From the beginning, many thought that beautiful Tamyra Gray would take this competition. For many, it was gonna be a battle of the big-voiced divas, between Tamyra and the little girl from Texas, Kelly Clarkson. That train of thought was derailed by the first surprise elimination of the series, when Tamyra was sent home in fourth place. Soon after, Tamyra was signed and started writing material for her debut. Her first single was
Raindrops Will Fall
, a song that listed by Gray and Sam Watters, the lead singer for Color Me Badd and Tamyra's future husband, among the co-writers. She returned during season to to perform it live.
Gray went on to do some acting after her stint on Idol, mostly on series television. But she also scored roles on Broadway, in
Bombay Dreams
in 2004, and later as a replacement Mimi in
Rent
in 2007 and 2008. She also wrote the winning single for Season 3 winner Fantasia,
I Believe
. You can find out more about Tamyra on Twitter
here
.
One should have realized the screaming heard every time floppy-haired cutie Justin Guarini hit the stage meant something, at least to the voters. It seems the soft-voiced singer crooned his way into the hearts of many, and found himself alongside Clarkson in the final two. The first person to be the runner-up, he went on to co-star with Clarkson in the awful movie From
Justin To Kelly
, something he never seemed to recover from. He moved on from Pop to Jazz, and his latest release,
What You Won't Do For Love
, hit the stores in 2010.
While Clarkson was having success with singles before and after
From Justin To Kelly
, it was not the case for Justin. His recording waited while the filming was happening, and many thought the failure was too great to allow him to recover, despite the fact Kelly got it done. He can now be seen doing some entertainment reporting, and hosted the TV Guide Idol Wrap and Idol Tonight programs in 2007, and was soon given more duties. In 2010, Justin was an member of the original Broadway cast of
Women on the Verge of a Nervous Breakdown
. Guarini was also married a few years ago, and last April welcomed his first child, a son. You can find more about Justin on his official website
here
. You can find the latest single on
iTunes
and
Amazon
.
The winner from the first season went on to set the bar quite high for all the winners to come. Her "cool beans' attitude charmed the audiences, and her music captured their hearts. With her first album,
Thankful
, Clarkson made a mark on the industry with almost 3 million in sales in the US alone. Here is a clip of Clarkson singing her 2003 single
Miss Independent
. The song was written by Rhett Lawrence, Clarkson, Christina Aguilera and Matt Morris.
If that was the end of the line for Kelly, that would have been good. But Clarkson never settled for just good. Her second album,
Breakaway
, set the world afire, with over 12 million albums sold. She continues to sell both albums and singles, like her latest hit,
Stronger (What Doesn't Kill You)
.
For several years, Kelly was the poster child for what Idol could do for a young star. What was ignored was that Kelly had spent the year before her Idol experience shopping a demo around Los Angeles. She was offered recording deals from both J Records and Interscope, but turned both down with the fear of being pigeonholed as a Pop Queen. She remains with RCA Records, turning out Pop hits to this day. You can find her on her official website
here
and on Twitter
here
. And you can find her latest album, Stronger on
iTunes
and
Amazon
.