As we approach the competition starting up on the most recent season of American Idol, it allows me to do something the other similar shows can't do. That is to look back over the last decade of the show, and visit with the performers I really thought were due another look and listen. Hard to believe it has been a decade, but this summer, it will be 10 years since Fox aired the show that caught the imagination of the viewers.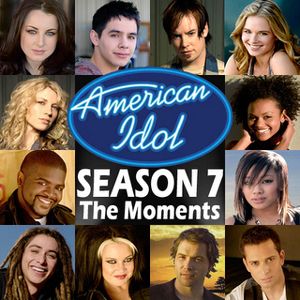 Season 7 in many ways couldn't be much more different than the previous two seasons. In other ways, it couldn't be more the same. For many, when you think of this season, it is the "Battle of the Davids" that comes into mind first, but there was plenty that took place on the show before that finale came to be. After the rumored curly-haired Irish girl was rumored for a while, she was finally going to appear on the show. In interviews during the season, the producers were also giving the behind-the-scenes stories, but they weren't always good. But they were always about American Idol and designed to keep the #1 show in the headlines. And overshadow when the world was abuzz with a story they didn't like. There are several people I don't mention in this report, but there is only so much space. So I focused on people who released music, and hope that includes your favorite. Which brings us to the first story that unfolded on the Idol stage, that of the third David of Season 7.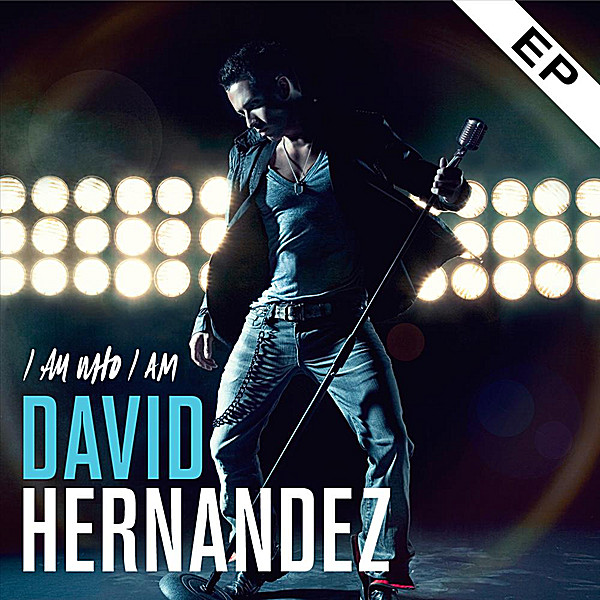 David Hernandez was a handsome young man making his way on the program, when news broke of a past. That past was said to involve making his living stripping in all-male clubs. There was lots of rumors of him being gay, too. Quickly, the producers stepped up and cut off the press on the matter, refusing to comment. Sites like
Vote For The Worst
were featuring him, as if being gay or having a past made him a bad candidate for the singing program. Just as quickly, the handsome singer went from being a contender to going home in 12th place. And as they have always done, the show neutered him, trying to trip him of his innate sexuality. The buzz was all over the internet, but there was only conjecture, with Idol steering clear of comment, which many felt was a comment in itself. When he left the show, stories of a conspiracy were everywhere, including on
The View
. But soon the powers that be had him banished to the shadows, waiting for the next controversy to erupt. Over the next few year, Hernandez released a few singles. Finally, last December, he released an EP named
I Am What I Am
, which I just discovered, and think is really quite good. Here is the title single,
I Am What I Am
.
After finding this, I thought this was David's poking back at the rumors about his private life. After listening, I think it is just a damn good song. You can purchase the
I Am What I Am EP
from
iTunes
,
Amazon
and
CD Baby
. You can find David Hernandez on
Twitter
and
Facebook
. And I might be writing more about his EP now that I have heard it!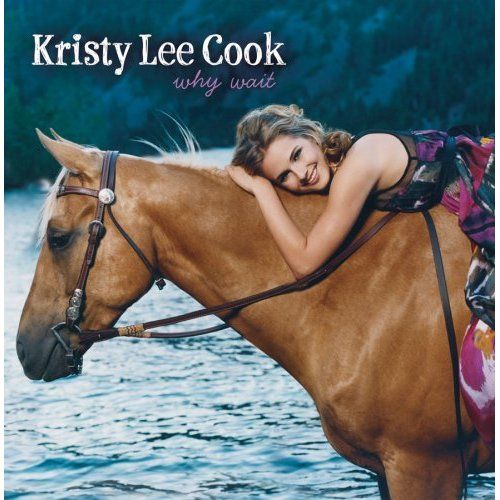 Kristy Lee Cook showed up to the audition with dreams of Carrie Underwood driving her. But this was not her first time at the rodeo, so to speak, for she had previously been signed by BMI and RCA/Arista Records, but had never released an album. So she auditioned and made it through to the show. However, inconsistent performances had her in the bottom three three times before leaving in seventh place. Not long afterwards, it was announced she was signed once again to Arista/Nashville. She released
Why Wait
, which had limited success. The lead single,
15 Minutes of Shame
, saw some success, taking it to #28 on the Billboard Country chart.
Kristy and Arista once again parted ways, and left her shopping her music to other labels. She went on to host some television programs, including
Outdoors 10 Best
for the Outdoors Channel. She has since signed with Broken Bow Records. For more about Kristy Lee, visit her official website
here
or on Twitter
here
. You can find her album
Why Wait
on
iTunes
and on
Amazon
.
For much of Season 7, Carly Smithson was my favorite singer. I loved the tone and fullness of her voice, and she had an interesting phrasing. However, it seemed she was the center of a bit of an Idol hurricane, all in the blogosphere. Word had come out that Carly had been signed by MCA, as Carly Hennessy. She was the focus, although Kristy Lee Cook, Brooke White, and Michael Johns can all say the same. After that contract ended, she went on to marry Todd Smithson. After taking some time for herself, she auditioned for Idol. However, it seemed Carly never really caught on with the viewers, and she went out in 6th place. After Idol she was talking to several producers about a solo album, one of whom was Ben Moody. He was fresh from a break up of his last band, Evanescence. Soon Carly was the lead singer on his next band, We Are The Fallen. In 2010, they released
Tear The World Down
. The album featured the first single,
Bury Me Alive
.
The sales on the new stuff were not what was expected, and soon it was announced that the band was dropped by the label. Not long after that, it was announced that Moody had reunited with Amy Lee, and released new Evanescence music. That said, there is still talk of more music from We Are The Fallen. You can find
Tear The World Down
on
iTunes
and
Amazon
. You can currently find Carly singing 8 shows a week in Las Vegas, for the Cirque du Soleil show,
Viva Elvis
.
Myspace
and
Twitter
.
There was a period of time in the middle of the season that it seemed as if Jason Castro was an unstoppable force is the competition. The nadsome guy with the dreadlocks and beautiful blue eyes was pulling out his own brand of folk, pop and rock, all with an easygoing twist. But soon there were rumors spread of need for naps, and perhaps a lack of drive. In weekly Producer interviews, it was suggested perhaps Jason wasn't meant for the hard work. His fans didn't agree, and kept him in the competition to finish fourth. After the tour, it seemed like there were a couple of labels looking to sign him, and soon he was under contract with Atlantic Records. In November of 2010, he released
Jason Castro
, a wonderful collection of music that really speaks to the artist he is. It blends his music with his strong faith. The first single was
Let's Just Fall In Love Again
.
And while the album as met with reviews that were good to very good, the sales were somewhat disappointing. But Jason continues to tour and write new music, and looks to another release. You can find Jason on
Facebook
and
Twitter
. You can find his eponymous debut album on
iTunes
and
Amazon
.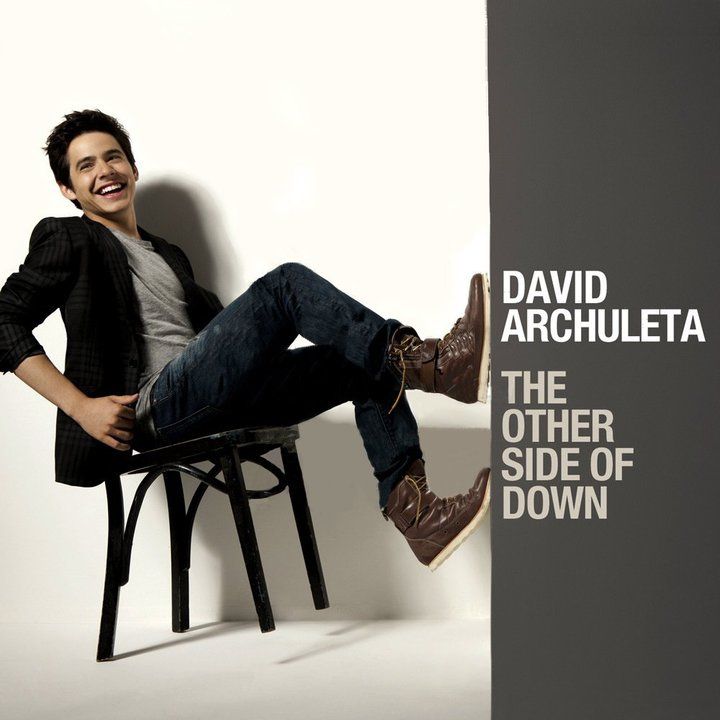 But by the time the season hit midway, all the talk was about the two Davids, the first being the very talented 17-year-old, David Archuleta. From his audition to the finale, the beauty of his voice was unmistakable. When he sang John Lennon's
Imagine
, the nation stopped to listen. When he sang Robbie Williams' Angels as his Inspirational song, he brought many to tears. But by the middle of the season, it seemed as though David would be upstaged by his father, who the producers let on was causing some issues backstage. Soon he was banned, and the focus returned to the talented young singer, who finished second. Soon he released a self-titled debut, which featured the first single,
Crush
. The song was amazing, and made it to #2 on the Billboard Hot 100.
The album was certified Gold, selling over 760,000 in the US alone. In 2010, he released a second album,
The Other Side Of Down
, but had much less success for that one. He is looking to release another album later this year, and then take a two-year hiatus from the music business as he embarks on a mission in accordance with his Mormon faith. For more about David, visit his official website
here
. You can also find him on
Facebook
and
Twitter
. You can find
The Other Side Of Down
on
iTunes
and
Amazon
.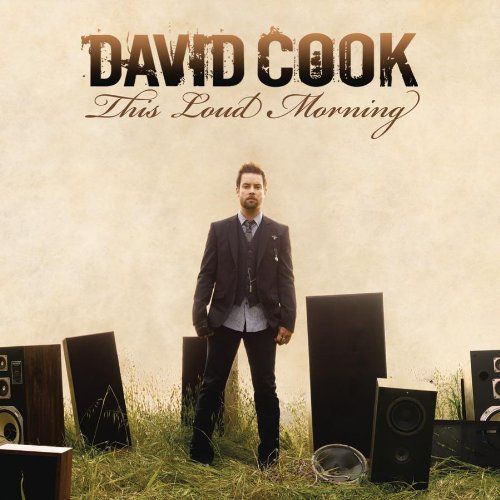 This, of course, meant the winner of the season was another David, rocker David Cook. The self-confessed word-nerd charmed and delighted his fans throughout the season, and never landed in the bottom three. Part of the charm was the obvious close ties to his family, especially his brother Adam, who was struggling with his cancer battle, but still managed to cheer on his brother. David was the first rocker to take the title, building off the success of Season 3's Bo Bice. Cook took command of the stage whenever he was on it, and looked like he was loving making music. After winning the title, his first single was the Idol song, The Time of My Life. It wsa hugely successful, largely a testament to his skills as a singer and musician. It debuted at #3 on the Billboard Hot 100, selling over 236,000 copies the first week alone. The eponymous first album made it to #3 on the Billboard Top 200 albums, certified Platinum with sales of over 1.3 million copies in the US alone. Last year he released his long-awaited sophomore effort,
This Loud Morning
. The last single off the album was
Fade Into You
. Watch the video here.
In the year following his win, David took some time off following the passing of his brother. But that is some of the rare points during the last several years when he was not hard at work. He has continued to tour and bring his music to fans old and new. For more about David Cook, visit his official website
here
. You can also find him on
Twitter
and
Facebook
. You can find his latest album, This Loud Morning, on
iTunes
and
Amazon
.