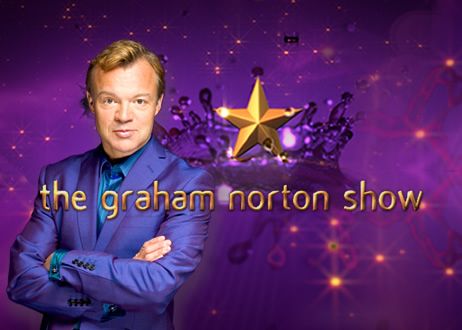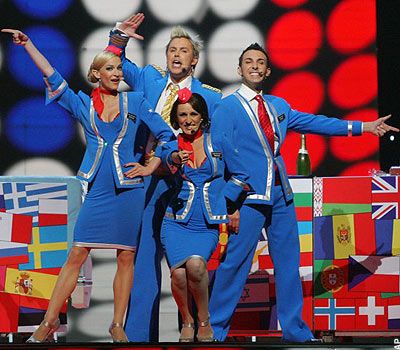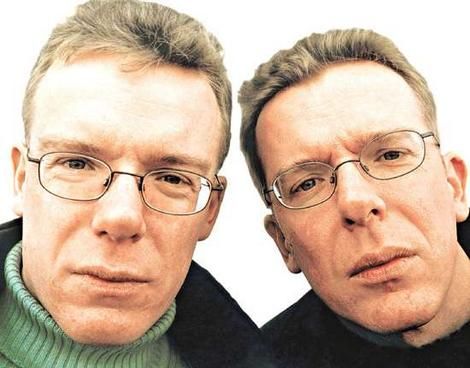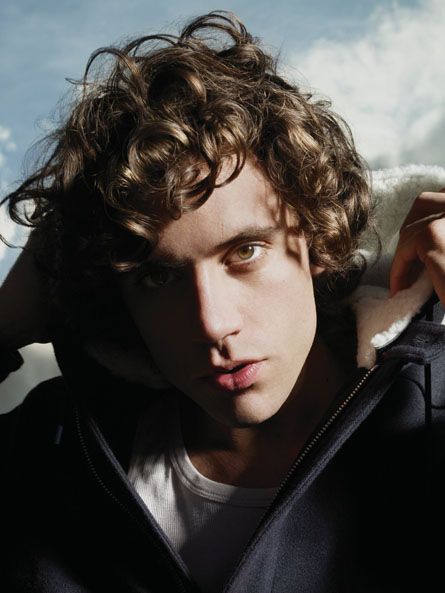 Graham Norton Show guests (Clockwise): Scooch, The Proclaimers, Mika, and Heloise & the Savoir Faire.
I wasn't sure what I was going to do for a Friday night, and the thought occurred to me that I should do something I hadn't before, like maybe introducing new music, or different music. Well, I love watching the Graham Norton Show on BBC America, and I am often intrigued by the guests, especially the musical ones. They are some of the new names in British Pop, and I have to look some up. So I went off to do a little research, and found a list of Graham's guest, and just picked four musical guests from the Spring of 2007, and gave them this post. I will start off with someone I hadn't heard of, and that is doubly silly for they are a band out of Brooklyn, New York.
Heloise & the Savoir Faire
performed this song on February 22nd, and I can't really tell you the actual name of the song, just that it was pretty good!
For more about Heloise & Savoir Faire, check out the official website
here
.
Scooch
was the 2007 entry in the Eurovision Song Contest, and appeared on an episode of Graham's show. I couldn't find that, but I did find them singing the Eurovision Contest song, the hilarious
Flying The Flag
.
For more about Schooch, visit their official Facebook page
here
.
The Proclaimers
went on to the show to promote an appearance on Comic Relief, a charity fundraiser. The duo appeared on a video put together by comedian Matt Lucas and featuring some of Britain's biggest names, including the 10th Doctor, David Tennant. Here is
500 Miles
.
For more about the Proclaimers, visit their official website
here
. On April 26, 2007,
Mika
was a guest of Graham, and he had a fun and lovely interview with Dustin Hoffman and Graham, and then sang a current release, Love Today! Well, I couldn't find a good clip - it seems the show ended halfway through the song, so I found another live version. Enjoy!
To learn more about Mika, check out his official website
here
.