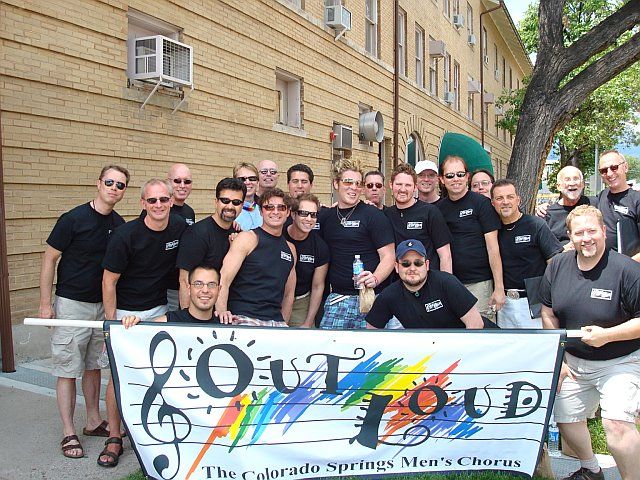 As I am wont to do on a Sunday morning, I am bringing some spiritual music to you. This week, I am tapping on the Colorado Springs Men's Chorus, a wonderful group of singers from the Rocky Mountain area. Their stated purpose "of making an artistic statement: the Chorus, as it sings, provides educational, cultural and social enrichment for our audiences and ourselves, and we identify as an organization of gay, lesbian, bisexual and transgender (GLBT) people and supporters that is actively making a positive contribution to the entire community." Up first, we can hear them sing
Nothin' Gonna Stumble My Feet
, where composers John Parker and Greg Gilpin have combined their talents to create this exuberant and original spiritual for a cappella voices.
Zion's Walls
was written by Aaron Copland in 1952, part of his
Old American Songs
. Listen as the Coloradans give it voice and life.
You can learn more about the Colorado Springs Men's Chorus by visiting their official website
here
. You can purchased their music on their website
here
. I am sure they would be happy for whatever support you can lend them.