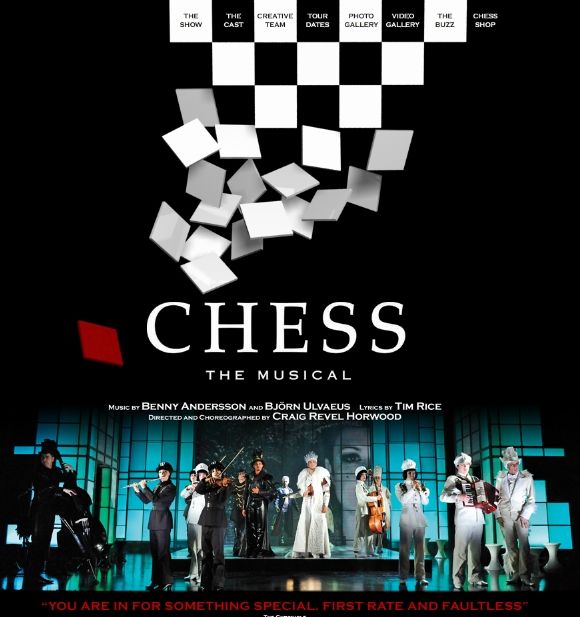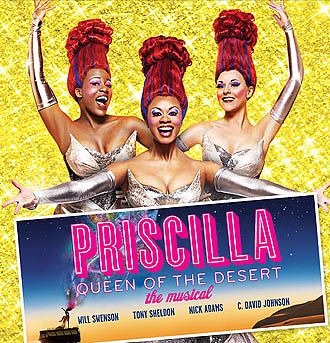 I remember when I was living in New York City in the 1980s that there were plenty of DJs out there mixing all the music they could, including some of the great Broadway songs. Some where made much more to order than others. There were songs like
One Night In Bangkok
from the musical
Chess
by former ABBA members Benny Andersson and Björn Ulvaeus, with lyrics written by Tim Rice & Ulvaeus. Before it was a show, it was a concept album, and Pop singer Murray Head was hired to sing
One Night In Bangkok
, which he did with great style. In fact, his recording was quite the hit worldwide, topping the charts in Europe, and making it to #3 on the US and Canadian charts.
Now, it is tough to say that
La Cage Aux Folles
was anything other than landmark - a mainstream Broadway musical focusing on the lives of a gay couple. It also has the benefit of a book by the talented Harvey Fierstein, and music and lyrics by the incomparable Jerry Herman. Herman wrote the song of the decade when he wrote the ultimate song of bravery and honesty in
I Am What I Am
. I remember when the disco versions were coming out, but nothing topped when diva-licious Gloria Gaynor got hold of the song, and really make it iconic.
In 1975, a show opened up on Broadway that had plenty of people talking even before the first preview in Baltimore. Yes, people were abuzz about the Afro-centric retelling of the classic
Wizard of Oz
story, with an all-African-American cast.
The Wiz
featured Stephanie Mills as Dorothy, who truly made a name for herself with her big voice. It was such a hit, there was immediate talk about a movie version. When thee move was released in 1978, it starred Diana Ross and Michael Jackson, two of the biggest names in Pop music, as well as Nipsey Russell, Ted Ross, Mabel King, Lena Horne and Richard Pryor. With Ross and Jackson singing
Ease On Down The Road
, how could you go wrong?
And, finally, there is the delightful show that opened on Broadway just last year, following runs in Sydney, London, and Toronto.
Priscilla, Queen Of The Desert
was getting great reviews everywhere it opened, and that was partly due to the company never resting on their laurels, and always adapting to the different setting with music that would speak to the audiences. And, when it came time for the Broadway production, it didn't seem likely that they could ignore one of the greatest dance songs ever written, by all kinds of different artists. Check out
The Priscilla Diva Mix
featuring members of the original Broadway Cast, touching on some of the highlights of the show.
On the 2011 Tony Award broadcast, the Broadway cast was joined by Martha Wash in a very special and glorious performance of
It's Raining Men
, a standout song for the show. The song was introduced by Paul Shaffer (of
Letterman
fame), who wrote the song with Paul Jabara. Ms. Wash, of course, was one of the original Weather Girls, who made the song a huge hit 30 years ago, in 1982.