As we approach the competition starting up on the most recent season of American Idol, it allows me to do something the other similar shows can't do. That is to look back over the last decade of the show, and visit with the performers I really thought were due another look and listen. Hard to believe it has been a decade, but this summer, it will be 10 years since Fox aired the show that caught the imagination of the viewers.

In 2005, we had Season 4 of American Idol, basking in the glory of Season 1 winner Kelly Clarkson and her second album,
Breakaway
, which was selling like hotcakes, with massive singles like
Since U Been Gone
,
Behind These Hazel Eyes
, and
Because of You
, all Platinum-sellers. And with the auditions, we saw that Idol was also looking to expand on what they have been presenting. There were different types of singers being seen, and getting through. This was lining up to be an interesting season, indeed. If that wasn't enough, the season also began with a bit of intrigue while still in the semi-final stage.
From auditions through the semis, Mario Vazquez was thought be be a front-runner. The handsome Latino from the Bronx has a great look, and a wonderful voice. HE was delivering some great R&B-flavored vocals, easily the most contemporary male voice the show has seen so far. He fared well during the Top 24 and Top 20, and sang well for the Top 16. However, rather than signing an exclusive contract with 19 Entertainment after making it to the Top 12, Mario decided he was better off without the show, and quit. This sent shock waves in Idoldom, for it had never happened before. Mario disappeared for a bit, and Idol said there was family matters he needed to attend to, but few believed that. By the end of the summer, with the tour going on, it was announced quietly that Mario had been signed to J Records by Clive Davis. In the fall of 2006 his eponymous album was released. The first single, Gallery, got some good airplay.

Turns out, I thought it was a pretty good album, one I am listening to as I write. However, it did not catch on with the audience, and sold shy of 60,000 units. In 2007, there was a controversy involving sexual harassment, and Mario was released from his contract with J Records. I found he recently had a few dance tracks, working with DJ Sharam. You can find his album on
iTunes
and
Amazon
. To catch up with Mario and the music he is making now, check out his official website
here
. You can also find Marion on Twitter
here
.
One of the things about the season was that there were a couple of serious contenders thought to be rockers. One of those was Constantine Maroulis. Constantine was featured during auditions, not only for the audition, but also when the cameras returned with him to announce to his band, Pray For The Soul Of Betty, that he was leaving the band to compete on Idol. They were not pleased, making for a notorious beginning to Constantine's time on the show. He made it to 6th place on the show, and many of his performances were legendary, both for his fans and those who didn't seem to appreciate his work. From his non-stop flirtation with the camera, to the different choices he made, it seemed the voters never really figured out the rocker. After the show, he went back to the band for about a year, when he opted to go the solo route. In 2007 he released
Constantine
on an indie label, and went on to
The Young & The Restless
soap opera to promote it. This is the video fro the single
Girl Like You
, which features his Y&R costar.
While Maroulis had not followed up that album with a new one, he has certainly found himself a solid career on Broadway. First he got rave reviews when he went in to the show
The Wedding Singer
, for the Fall and Winter of 2006. He went Off-Broadway next, in
Jacques Brel Is Alive And Well And Living In Paris
, before he joined
Y&R
to promote the album. Soon he was back on Broadway, this time starring in the original cast of the
Rock Of Ages
, first Off-Broadway, then moving to Broadway in 2009. He earned a Tony Award nomination for his fine work, the first AI alumnus to achieve that honor. Later this year, he is scheduled to be star in
Jekyll and Hyde
on tour before bringing it to Broadway in 2013. You can find Constantine on
iTunes
and
Amazon
. You can keep track of him on his official website
here
or on Twitter
here
.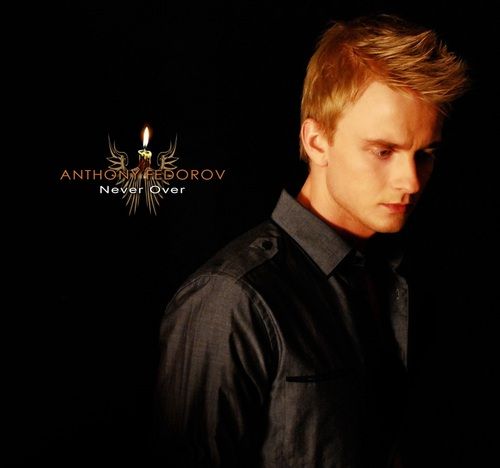 Much was made of the cute Ukrainian boy who finished in fourth place, from his early childhood in the Ukraine, including the tale of the young boy with the tracheotomy, and fears he wouldn't speak again, let alone sing. That is the backstory of Anthony Fedorov. To many, it seemed like Anthony went quiet for a few years, until last year, when he released
Never Again
, a six-song EP. Here is a clip of Anthony singing
Never Over
, a track off the EP.
While some might have thought Anthony was laying low, that was far from the truth. He was doing many things, including joining the Off-Broadway production of
The Fantasicks
, the world's longest running musical. He also appeared in various productions of touring shows, including
Joseph & the Amazing Technicolor Dreamcoat
in Japan at the time of the earthquake/tsunami. There have also been appearances in production of
Cinderella
and
Hairspray
. And he has shown non-stop support for the Sarcoma Foundation of America, battling the disease that took his brother, Denis. You can find
Never Again
on
iTunes
and
Amazon
. You can keep up with all that is new with Anthony on his official website
here
. You can also find him on Facebook
here
.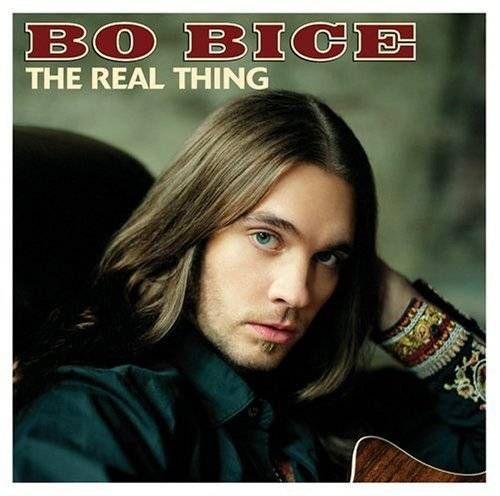 Early on in the competition, Constantine was dominating the coverage, being the rocker. However, during Hollywood week, I heard a voice I had not heard in the auditions, and it was certainly one that grabbed my attention, and made me want more. That voice belonged to Bo Bice, the long-haired rocker from Alabama, who was more Lynyrd Skynyrd than Jim Morrison, and easier for the producers to ignore. His audition for the show wasn't seen until the later in the season. However, the viewers never did, liking his easy-going nature, combined with a natural and easy sensuality that had the women screaming for more. Bo went on to finish second this season, always making music on his own terms, and never letting the judges or producers put him in a box. A couple of his performances are looked at as iconic and quite memorable, including his brilliant acapella version of Badland's
In A Dream
. After the tour, he was signed by RCA Records, and released
The Real Thing
, an album of Pop/Rock music. Here is a version of the title song,
The Real Thing (Unplugged)
.
Bo and RCA agreed to part company, and he was quite happy to have his music back under his own control. He released a self-produced album in 2007,
See The Light
. The album had strong reviews, but without the big label support, he sold much less. It was the music Bo wanted to make, with a strong flavor of southern rock and a bit of roots music. He continued to tour, and as a working musician he has taken few breaks. In 2010, he released
3
, his third album. His music continues to be bold and strong. You can learn more about Bo on his official website
here
. You can also find him on
Twitter
and
Facebook
.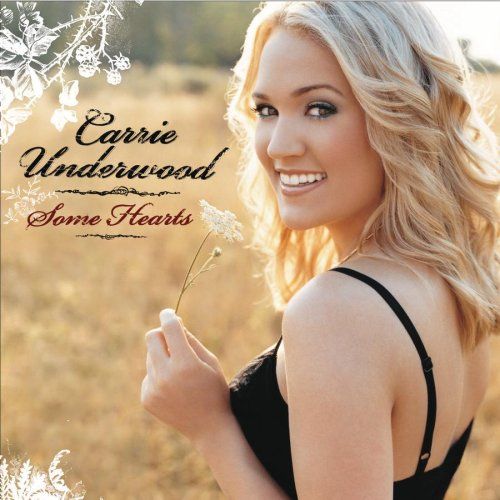 And while some of the guys might have been looked at as front-runners at some points in the season, it seems as though someone forget to send the memo to the eventual winner Carrie Underwood, who never was in the bottom three for the run of the season. While she ventured into all the genres covered on the season, Carrie was also the first strong contestant to come in as a Country singer, and when she was crowned the winner of Season 4, Nashville was waiting for her with open arms. Her first release,
Some Hearts
, was practically flying off the shelves, selling more than 7 million copies, and serving up hit after hit, playing on both Country and Pop radio. Here is the video for one of the hits off that album,
Before He Cheats
.
Carrie followed up that album with two more hits,
Carnival Ride
and
Play On
. Both sold in the multiple millions, and has kept her at the head of the list of Country artists today. She has had her own television special, hosted awards shows, won just about every award possible, and has not yet reached 29. She has found the time to be courted by and marry NHL hockey player, Mike Fisher. He plays for the Nashville Predators, making their home in Nashville convenient for both. And here is the 2010 video for
Undo It
, off the
Play On
album.
This whole time, Carrie has never backed away from the Idol franchise, always proudly wearing the banner. Recently, Carrie played
CMT Crossroads
with current Idol judge Steven Tyler. And Idol has been proud of her, as well they should be. She is the #1 selling Idol, with only more to come. You can learn more about what Carrie has been up to since the show by visiting her official website
here
. You can also find her on Facebook
here
. You can purchase her latest album,
Play On
, on
iTunes
and
Amazon
. She is also scheduled to be releasing a new album later this spring.