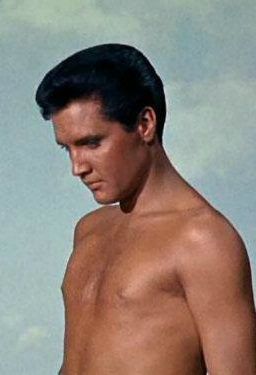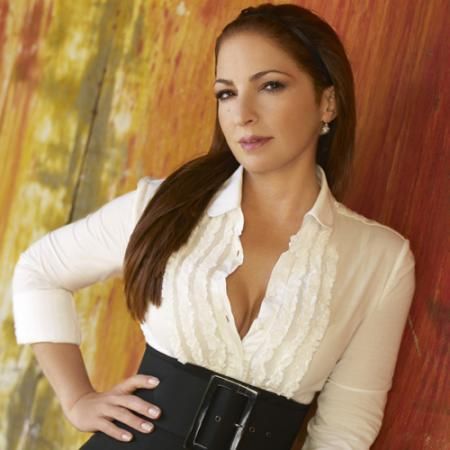 Clockwise: Elvis Presley; Madonna; LMFAO; Gloria Estefan; Gipsy Kings; and Enrique Iglesias.
Mr. Schue, the Spanish teacher at McKinkley High is taking a night class, to improve his Spanish. It seems Mr. Martinez, played by Ricky Martin, is teaching the class. The former top tooth-model wanted something more in life, and it involves teaching kids with the use of music. He wants to start with the the Continuing Education Glee Club. This gives Mr. Schue the idea that if he can teach kids the Spanish in a week, he will be a shoe-in for teacher of the year... When Will gets to school in the morning, he finds Sue talking the kids into becoming sperm donors at the local sperm bank, which she plans to use. Mr. schue tries to stop her, only to be distracted when Sue mentions there is a tenured slot opening at the school, and she wants it. So does Mr. Schue. Sue is called away, and meets Roz, the synchronized swim coach, who will be helping her with the Cheerios. She is not happy. Then Mr. Schue makes it to the chorus room, and talks to the kids about this weeks assignment, Latin music. He introduces Mr. Martinez, and all the students are giggling fools for him, blinded by his smile. He explains to them Duende, which, when talking about music or the arts, is that magical something that makes people feel something, to communicate it to the listeners. To show them, he sings
Sexy and I Know It
, LMFO's hit in 2011.
Sam and Mercedes go to talk to Ms. Pillsbury about the confusion their renewed relationship has cause. Mercedes wants to know how to resolve her relationships, for she is confused. Ms. Pillsbury advises the kids to not speak for a week, to regain their thoughts on the subject. Sue walks into the gym to see Roz doing all kinds of dance moves with the Cheerios, and Sue isn't impressed. They argue, and rox points out Sue is too old to have a child, more like a grandchild. Flash to the slumber party with Mercedes, Kurt and Rachel, and they discover she is engaged to Finn. They discuss their future, nor can they really choose who to love. Love, it seems, finds them. And cut to Mercedes singing Don't Wanna Lose You, written & performed by Gloria Estefan in 1989, part in English, and part in Spanish.
She ends up singing it to Sam, and having a moment with him. After a commercial break, we are back in the chorus room, and Sam takes his turn to sing a very sexy version of
Bamboleo
, made famous by the Gipsy Kings in 1988.
While he had the attention of the crowd, he added in an uptempo cover of Enrique Iglesias in 2001,
Hero
.
The kids are excited, having learned some cool facts, and Santana announces that Mr. Martinez is the coolest Spanish teacher ever. Mr. Schue is hurt, and then she asks when he will be performing his Latin number. We then cut to Finn working out, and Kurt walks in, and soon they are arguing about his proposal to Rachel. Kurt is angry, and feels it is Finn's way of giving up on himself. He wants Finn to know he is special too, in his own way, just like Rachel, and just like Kurt. Finn didn't think so, but he has an odd look on his face. I believe he is thinking, which just doesn't look natural on him. Kurt just might have helped Finn out... Sue catches up with Santana in the hallway, thinking it was Santana who complained about her teaching methods. Santana says it wasn't her, and somehow gets caught up in an argument with Sue and Mr. Schue, when Sue tells him she has found another donor. Mr. Schue is oddly affected, and takes it out on Ms. Pillsbury. The next day, we are in the auditorium and have Mr. Martinez and Santana singing
La Isla Bonita
, Madonna's big hit from 1987.
Wow, that was fantastic! The kids all applaud, and I am doing the same at home. Mr. Schue, sitting there in a rented matador outfit, is quite intimidated by Mr. Martinez, show excuses himself to go grade exams for the night students. After a break, it will be time for Mr. Schue to perform. He sings Elvis Presley in 1968 from the movie
Love A Little, Live A Little
,
A Little Less Conversation
.
He has done his own translation, and Mike and Brittany dance as he sings. Santana is hurt by stereotypical performance she just witnessed. She asks why he is the Spanish teacher, and he admits it was because it was the only job open. She tells him he taught her that you need passion to do a good job, and he has it, teaching Glee. Not Spanish. It gives him pause. He walks into the teacher's lounge, and Coach Beiste is talking to Miss Pillsbury, and she tells Mr. Schue what a great thing Pillsbury was doing with her pamphlets, and how much they are helping everyone. The same pamphlets Mr. Schue was mocking the night before. He sees Pillsbury's passion, and again he is given a moment to think. At the night school, Mr. Martinez is giving away awards for the end of the year, and Mr. Schue was most improved. After class, Mr. Schue tells Martinez he has has a new job, teaching Spanish during the day. Mr Schue will move to the history department. Martinez is so moved, for he talks about how his parents where illegal immigrants, and had to lie to get an education. Now, he is teaching high school. And as a staff member, will be able to join in whenever the producers feel like in the future. Cut to Sue talking to Becky, telling her she knows she made the official complaint about her teaching. Sue is touched, and tells Becky she will get better. Finally, with the week over, we see Sam walking toward Mercedes, and as they made it to one another, her boyfriend, Shane, touch her arm and talk about going to lunch together. Mercedes turns and walks away with him as Sam stands hurt and dejected. Heavy sigh...