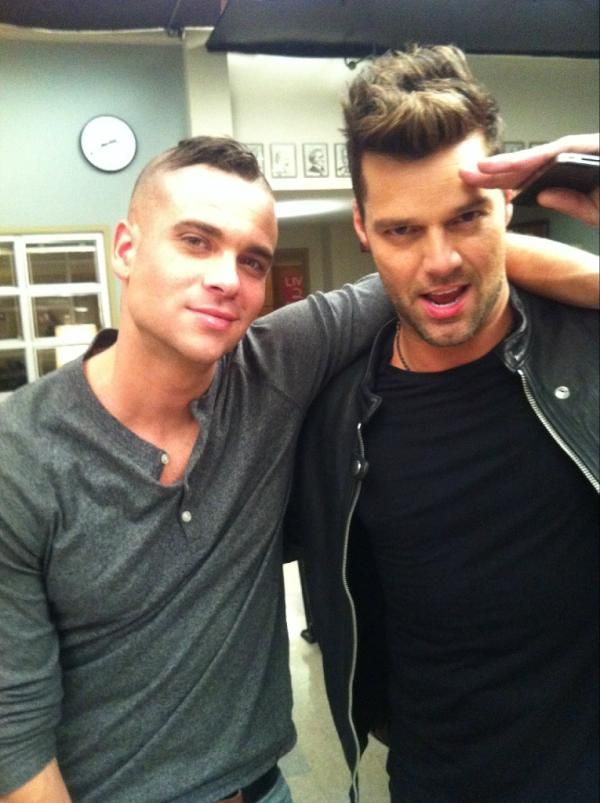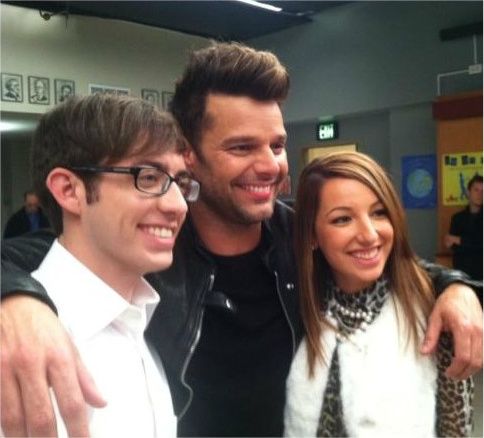 Just thought I should offer up a reminder that Ricky Martin will be a guest star on GLEE tonight. He will play the title character in the episode called The Spanish Teacher, and seems to be competition for Mr. Schue on just so many levels. The kids certainly seem to enjoy having him around, at least if the candid shots above are any indication. I know I will be tuned in. And just in case you need a reminder why it is so exciting to see Ricky performing. In 1999, Ricky won the Grammy Award for
Best Latin Pop Album
for his 1998 release,
Vuelve
. Here is a video for the title single off the album.
In 2000, Ricky released the album
Sound Loaded
. The album sales went well, and was soon a double-Platinum seller, on the strength of the singles
She Bangs
and
Nobody Wants To Be Lonely
. The following year, he released the single
Loaded
.
In 2005, he released my favorite Ricky album,
Life
. It has a great Pop/Hip-Hop sound, and you can hear the great single,
I Don't Care
.
You can check out GLEE tonight at 8PM/7PM Central on Fox. You can find out more about Ricky on his official website
here
. You can find him on Twitter
here
.