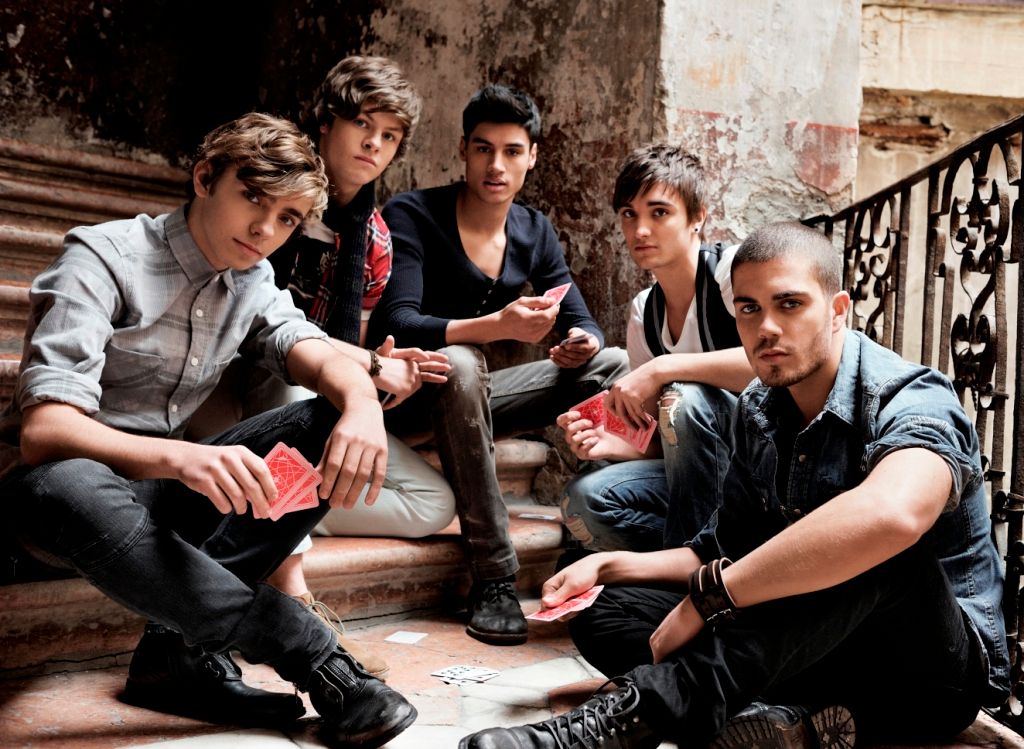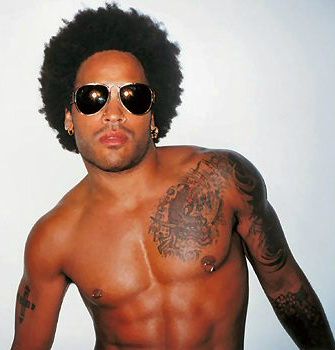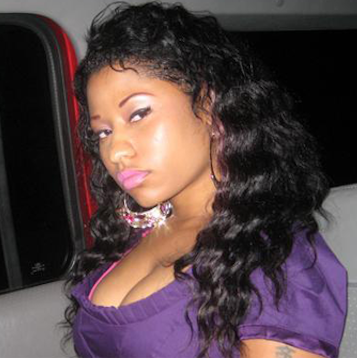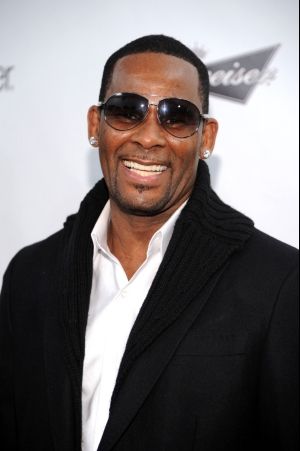 Clockwise: Young The Giant; The Wanted; Halestorm; R Kelly; Nicki Minaj; Kelly Clarkson, Lenny Kravitz.
Rachel and Kurt are talking paging through wedding magazines, when they are joined by Sebastian, who insults Kurt and threatens to post a Photoshopped picture of Finn, naked and in heels. In the chorus room, the kids are upset, especially Finn. It is even worse when he hears Rachel will still be performing at regionals, and Sebastian will be posting it. He storms out. We are suddenly with Quinn, who stops by to talk to Coach Sue about rejoining the Cheerios, and discovers Sue is pregnant, and suffering morning sickness. Quinn offers some suggestions, only to find out Sue will not hear about her returning to the cheer squad. Back in the chorus room, Blaine is on edge, trying to not think about Sebastian's treachery. Blaine decides to sing
Cough Syrup
by
Young The Giant
, a song about tolerance.
While Blaine is singing, we see Karofsky going into the locker room, only to be met with the letters F-A-G across his locker, and taunting and ridicule from the boys in the locker room. Karofsky runs out of the school, and soon we see him at home, looking to end his pain and misery, by hanging himself.
I loose about 10minutes of the show, here, and will start up again with The Warblers up first, with Sebastian on the lead. They sing
Stand
by Lenny Kravitz.
After asking for donations for a noble cause, the Warblers kick off a second song, and they sing
Glad You Came
by The Wanted.
Just before they take to the stage, Rachel and Finn announce they are marrying after the competition. When it is time for the McKinley team to perform, they take the stage, and they do a mash up of
Fly
by Nicki Minaj featuring Rihanna...
...and the iconic
I Believe I Can Fly
by R.Kelly.
Quickly, the boys leave the stage to the girls, and lead by Santana and Brittany, they sing
Stronger (What Doesn't Kill You)
by Kelly Clarkson.
Soon, it is all Santana and Mercedes, and they finish the song. Then it is all about Rachel, who sings Halestorm's
Here's To Us
.
The results are given by the vampiric host, and New Directions of McKinley High are the regional champions. There is celebrating to be had. Sue calls Quinn into the office, and gives her a Cheerios uniform. She puts in on, and runs into Rachel in the hallway, and tells her she wants to come to the wedding. They hug. Then Kurt goes to see Karofsky in the hospital, just before he is released. Kurt is near tears, and wants to apologize for not returning his calls. Karofsky says it is ok, for he understood. He made Kurt's life hell for months, and when he got a does of it himself, he lasted less than a week. Karofsky apologies to Kurt, and then admits his parents and friends have disowned him. Kurt wants to help him, stand by him. He talks about the future, when he can leave this pain behind all behind. Kurt offers to stand by him. Coach Sylvester sees Mr. Schue in the hallway of the Justice, and tells him she is pregnant. Finn's and Rachel's parents talk about it, and plot how to stop the wedding. Cut to Rachel and Finn just before they see the Justice of the Peace. Quinn text messages saying she is running late. As the strains of
Chapel Of Love
by The Dixie Cups, play...
We see Rachel sending a text to Quinn, finding out where she is. Finn is getting impatient, And we see Quinn answering as she drives to the wedding while texting "On My Way," and we hear the awful sounds of a car wreck. The episode is over...