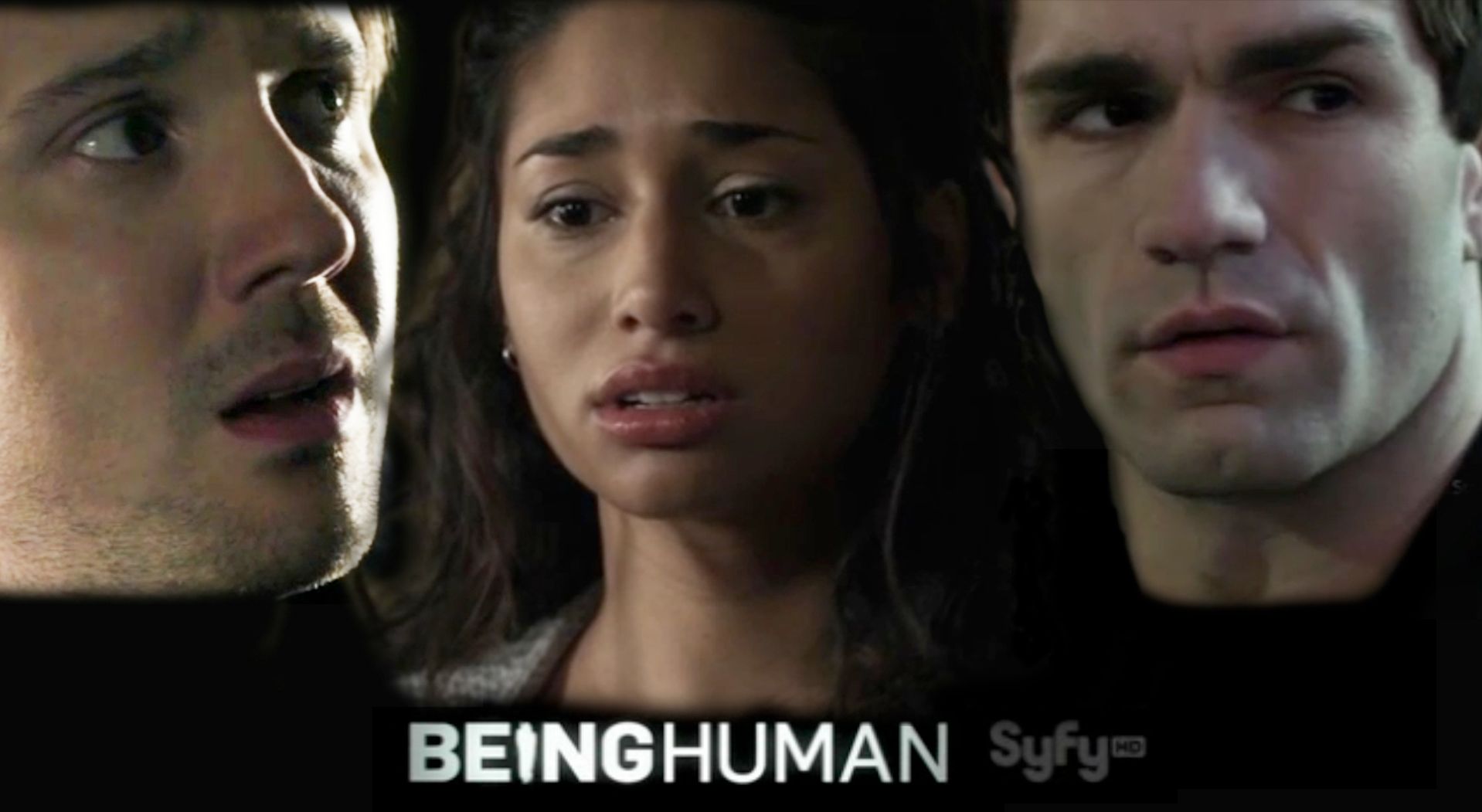 Left to right: Sammy Huntington, Meaghan Rath, and Sam Witwer.
As a gentle reminder that tonight at 9PM/8PM Central time on the SyFy channel, the latest episode of
Being Human
will be playing. The episode is called
Addicted to Love
, so I knew instantly I had to run Robert Palmer's brilliant video for
Addicted To Love
.
Oh, and for those who want a little more, here is an extended preview of the episode, where the werewolf, Sammy Huntington who had a brief appearance on the SyFy series FaceOff, and the vampire, oh, so sexy Sam Witwer, learn the ghost, quit-witted Meaghan Rath, has been inhabiting the body of a young woman and having sex with a hot doctor. Yeah, thought that would get your attention...
Don't forget to tune in at 9PM/8PM Central Monday night on SyFy!