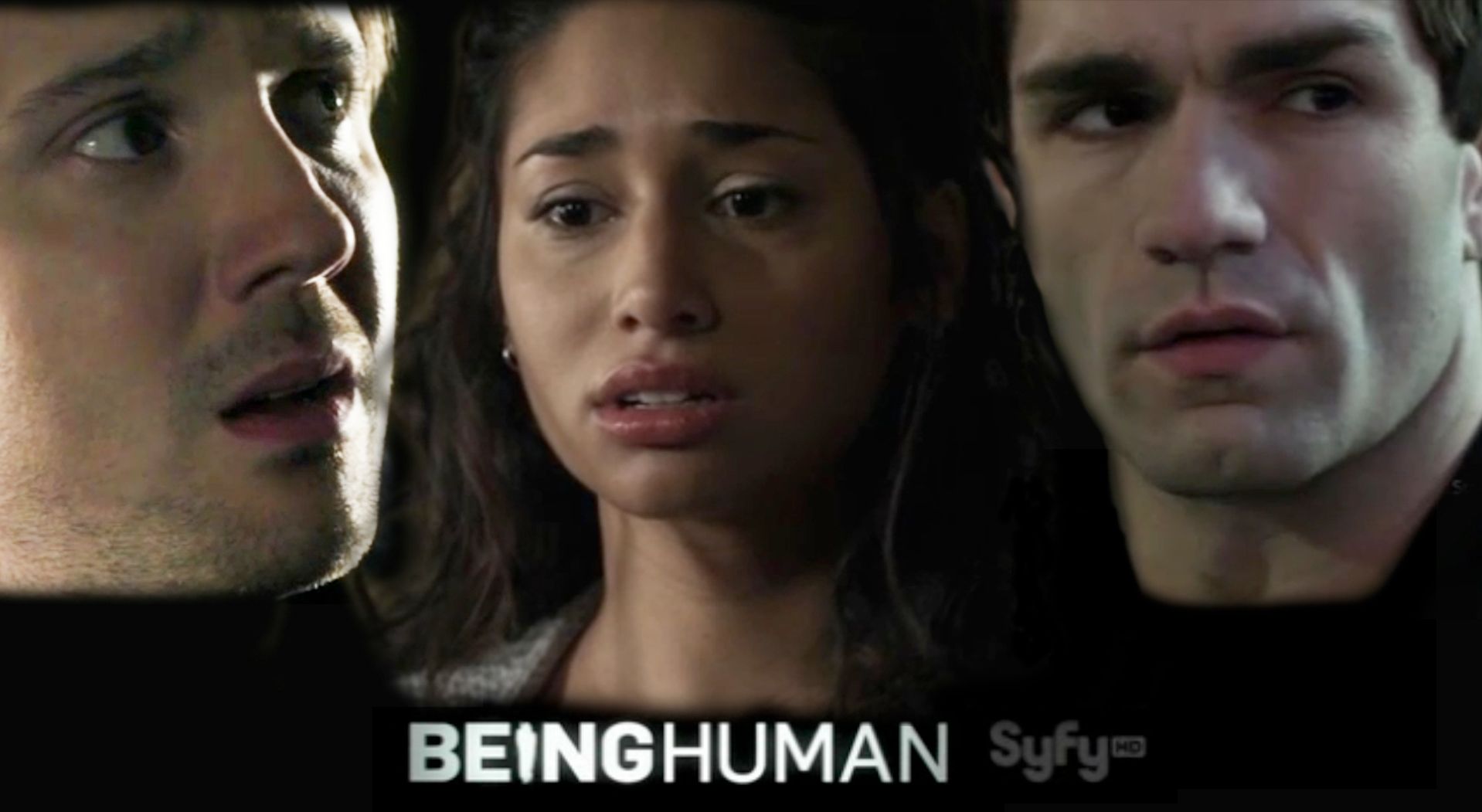 As I prepare for tonight's episode of
Being Human
at 9PM/8PM Central on the SyFy Network, I listen as Nat King Cole sings
(I Love You) For Sentimental Reasons
, written in 1945, and made popular by Nat Kink Cole with a 1946 release.
Well, that is also the title of the latest episode of SyFy's
Being Human
. Well, sort of, at least. It is
(I Loathe You) For Sentimental Reasons
. The show, starring Sam Witwer, Meaghan Rath, and Sam Huntington as the vampire, ghost and werewolf, follows the supernatural trio who call Boston home.
The episode airs tonight, 9PM/8PM Central, on the SyFy Network. For me, this season of the show has definitely soared, as they are really telling their own stories, not just rehashing the tales of their UK cousins. As we learn more about Aidan, Sally and Josh, we find out what makes them tick, and makes them Americans. The show is at it's best when it does that, when it allows the writers to create, not just reheat. That also allows Witwer, Rath, and Huntington the opportunity to shine, and not just because of great special effects.