There are times when I can't believe I missed something, and this is certainly one of those. My musical tastes are eclectic, to say the least. I love my folk singer/songwriters, but also love to listen to my electronica wizards, and can loose my mind over a great Pop song. And every so often, I let it slip that I am crazy about good Country music. But that is not how I would classify the music of Chely Wright. She makes great Country music. And it was music that escaped my notice until 2010, when Chely came out, and publicly announced she was a lesbian. That alone warrants a listen to her music, for if someone can be so brave as to make that statement in Nashville. So that is what I did, I gave her a listen. I went to iTunes, and downloaded
Lifted Of The Ground
, and hit play.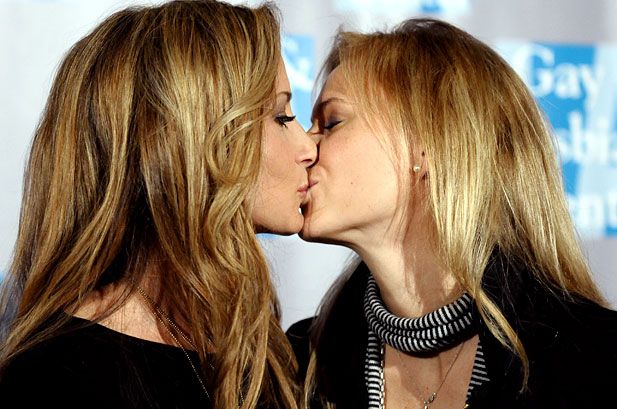 Let me just say that since hitting play, I have been so very glad I took a chance. And that happened right away, once I heard the first song,
Broken
. The song had me charmed from the opening bars, which had a sound that combined great Country with strong Folk-Rock, much like some great bands like The Eagles. But that left me open for a beautiful lyric, so vulnerable and yet still strong.
Okay, so there is one good song on the CD. Then came the lovely
Heavenly Days
, which is every bit poetry as much as a lyric, speaking to our inherent right to be us, our beautiful selves. That was followed by
Hang Out In Your Heart
, where Chely confided in me, telling me she knows how I feel.
At least that is what if felt like. When
Notes To the Coroner
came on, I was willing to smile at the cleverness, but then I listened a bit longer, and it touched my heart.
Snow Globe
made me think she was covering a great Paul Simon song, yet it was not. I swear she just cracked open our heart to ask what we all want to know, do we know anyone
Like Me
. There is the power and beauty to
That Train
, and a soul-searching honesty to
Damn Liar
.
And it continued, as the lovely heartbreak of
Wish Me Away
washed over me. There is the angry honesty of
Object of You Rejection
, which struck me deep. But then Chely made it up to me, caressing me with the sweetness of
Shadow of Doubt
. Even the bonus track,
Hamburg
, touched me with the bluesy feel.
What I find truly perplexing is how it took me so long to write about this amazing album. I mean, really. I was looking for the post, when I discovered there wasn't one. So it is finally here. And if you don't already have it, you should. You can purchase
Lifted Off The Ground
on
iTunes
and
Amazon
. You can also visit her at her official website
here
. You can also find her on
Twitter
, where she definitely can be found.