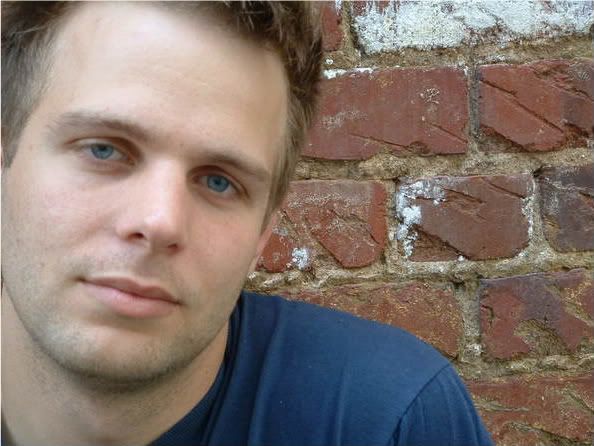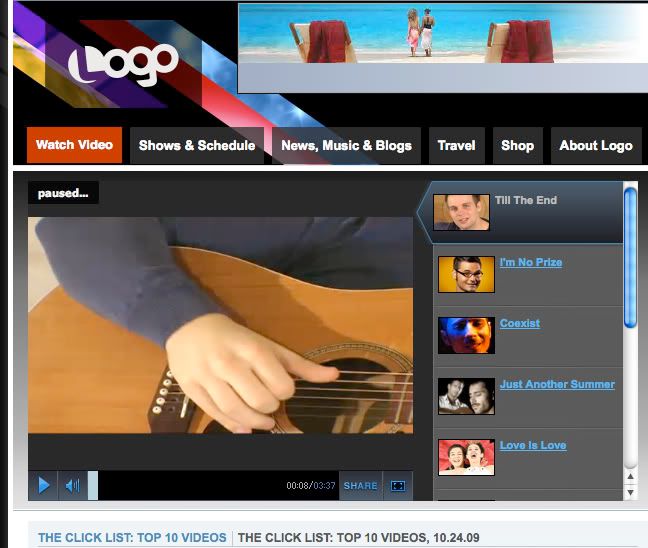 One of my favorite artists, Tom Goss, topped the LOGO Click List this past week with his simply wonderful song,
Till The End
. The Click List is an online voting contest and TV show that plays the 'Top 10' each week. There is a list of over 100 videos, of both LGBT and LGBT-friendly artists and this videos. You can view the videos and vote for them. I tend to vote for the LGBT artists, because I am annoyed enough with LOGO's tendency to play str8 label artists over independent gay artists - they are part of MTV, after all. We should be amazed music videos are playing at all.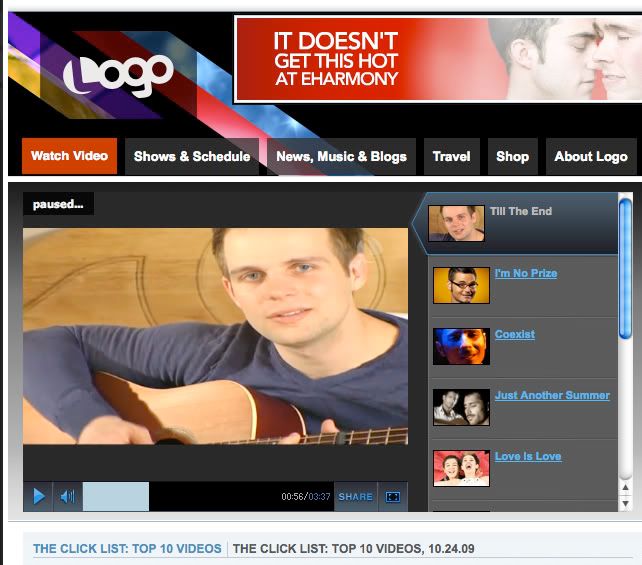 But to the matter at hand, Tom's video is directed by another out man, J Aron Hinson. Aron was a college student and fan of Tom, finishing his education with a project, the music video for the great song,
Rise
. It also found the way to the top of the Click List, so it should come as no surprise the talented team scored another #1.
You can go to the LOGO site and vote by clicking
here
. You can vote as often as you'd like. You can also buy Tom's inspired CD,
Back To Love
, on iTunes, CD Baby, or at Tom's official website. At Tom's webiste, you can purchase both
Back To Love
, as well as his amazing EP,
Rise
, for less than $15. You can click
here
to reach Tom's online store.