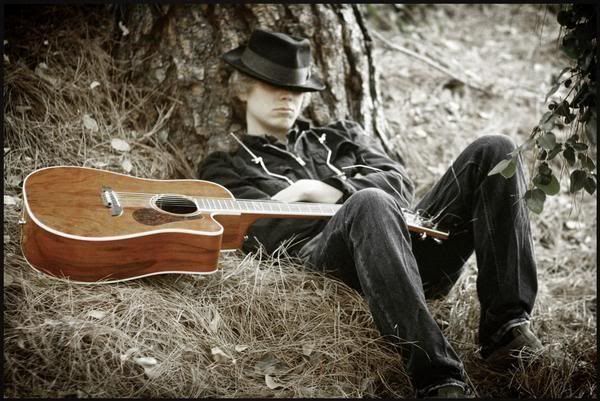 Chase Carlisle released his first album today, entitled
The Youth Are Sold
. It is available at iTunes as of today. While at first glance you might think Chase is an adorable member of the
High School Musical
cast, that is far from the case. Chase is a folk rocker, in the tradition of the legends like Bob Dylan and Neil Young, you can feel Chase hitchhiking through the country, guitar on his back and harmonica in hand, crossing the country, stopping to perform along the way to muster up the cash for the journey.
The Youth Are Sold
opens with
Stone Aged Lands
, and Chase brandishes his guitar and harmonica, as well as his heartfelt lyrics like a 60s troubadour. Much like his melodies, Chase's vocal are rough hewn, looking to the rough edge and rhythmic structure to further the emotional content, then pain of youth losing a bit of its luster and innocence. This continues with
Death Creep Blues
, but in the 3rd song,
Flaming June
, a softness and greater polish emerges, the sweetness of love taking hold.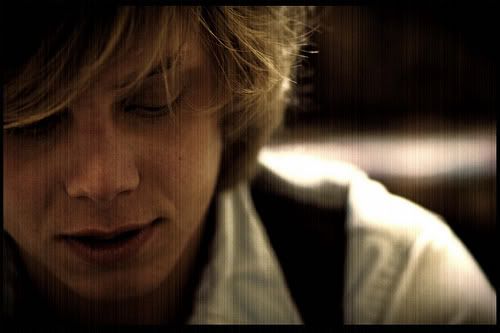 The Backseat
retains the finish, but not the focus on love, but more on life.
There's No Shame
has one of the most poignant harmonica solos of the collection, and builds to a softer side.
Thinking Back on You
lets the softness fade, and the honesty pervades, with memories of better times of love.
Destiny Due
brings us back to social commentary. "Don't let your dreams become your friend, because they're sure to let you down. Well I hear you, destiny due."
Go It Alone
is a sweet tune, yet again about a personal journey. "Yes, I can shake this off, can you cure what I got. It's buried deep in these veins."
Usher Takes Their Seat (Endless Possibilities)
opens with an aching realization of the human condition, the questions of what life in terms of everything being right "when the usher takes their seat."
Looking Into The End
is a poetic question on perhaps losing your way.
No Turning Back
more poetry about love - "Cause you, you won't talk about it. No you've, moved on without it."
The Youth Are Sold
laments the way society has not only marginalized by sold out the future of the young.
Blindfolds & Party Pull
is in the family of the protest song, opening with an anti-war statement, and speaks to the malaise of the nation, "We'll just play our part in the game." Strong words, delivered in a well-timed tradition.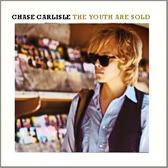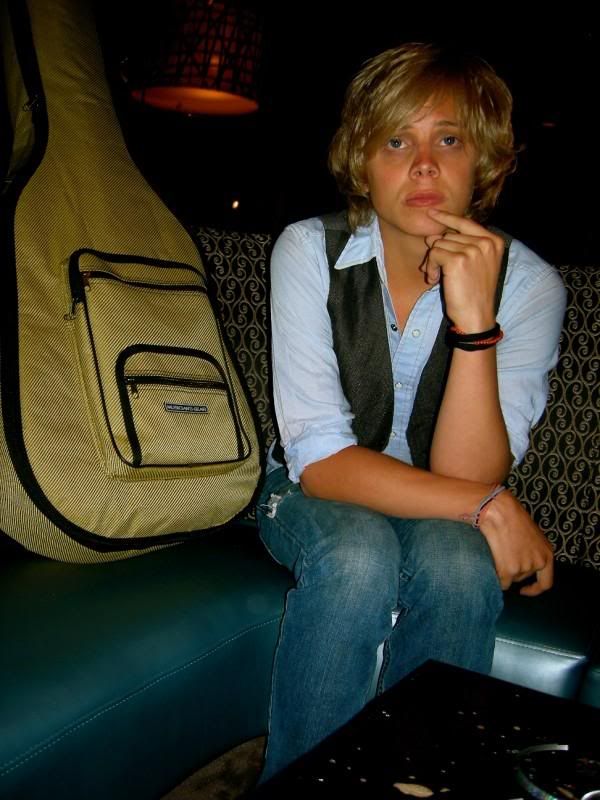 Chase is another unsigned artist, looking to find some support and continue to share his talent and his voice. This is his first album, and it is very strong. He has yet to make a music video, and the clips above are from live shows, where he has started to put togther a following .You can find out more about Chase on his website
here
or his MySpace page
here
.