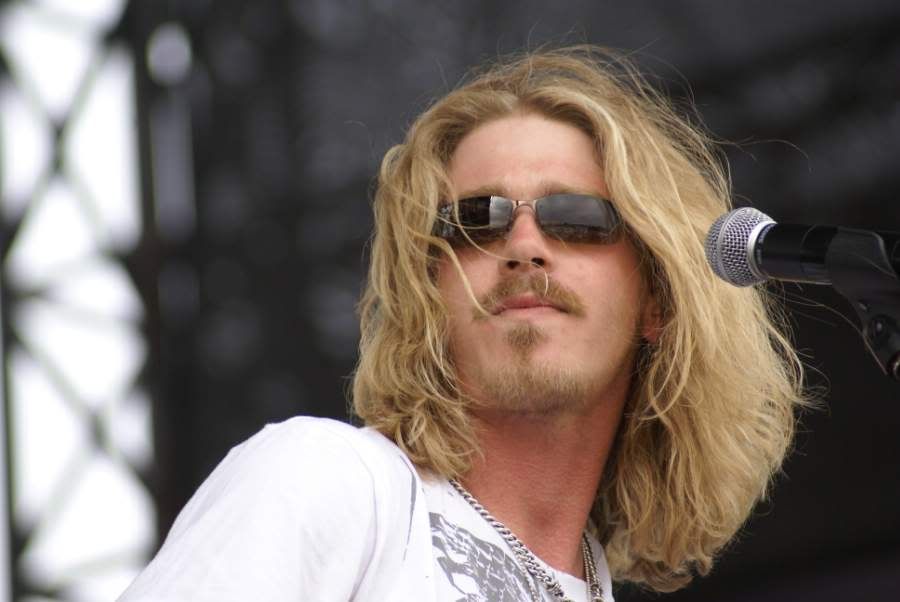 Bucky Covington was a contestant on season 5 of American Idol, a handsome country singer from Rockingham, North Carolina. I loved his charm, that hair, and a roughness to his voice. That season, my three favorites finished 4th, 7th and 8th, leaving me far short of being able to pick a winner. That said, Bucky landed on his feet, scoring a contract and a fantastic eponymous first album. On release, it reached #1 on the Country charts, and the best debut on for a male artist since Billy Ray Cyrus scored with Achy Breaky Heart. Three songs from that album went on to be hits,
A Different World
,
It's Good To Be Us
, and
I'll Walk
. I'll admit
I'll Walk
was one of my least favorite songs offered, and one of my favorites,
American Friday Night
, never hit the airwaves.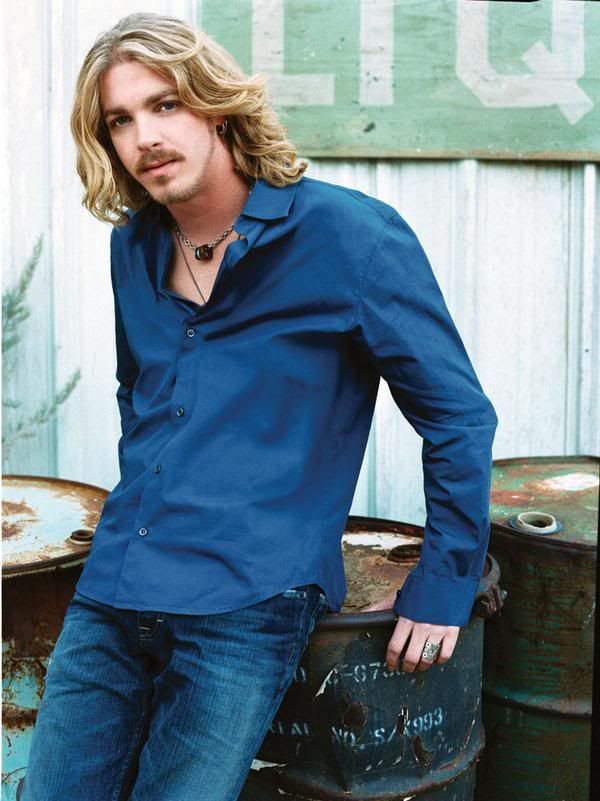 However, coming in early 2010, Bucky will be releasing his next album, rumored to be named
I'm Alright
. He recently released a hint of what's to come. The song is
Gotta Be Somebody
, and I really like it. It is a southern-flavored cover of a Nickelback song.
I think he is just adorable, not bad for a str8 guy. You can find out more about Bucky at his official website
here
.