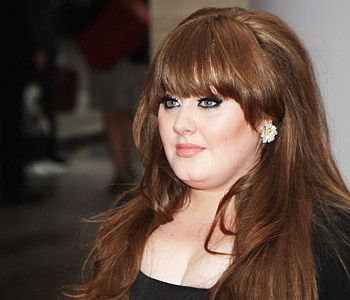 Adele Laurie Blue Adkins is a British singer/songwriter who seems to be conquering the world at the moment. Her searing and heartfelt styling has grabbed the hearts of the buying public, supporting her first album,
19
, and now her second,
21
. Check out a live version of her second single,
Someone Like You
. Adele co-wrote the song with Dan Williams.
Set Fire To The Rain
is set to be the third single from the album, It was written by Adele and Fraser T. Smith. This is a performance captured by a fan at the Tabernacle in London this past January.
Adele remembers going to see The Cure in concert when a child, going with her mother. She does a great cover of their great
Love Song
, written by the members of The Cure; Robert Smith, Simon Gallup, Roger O'Donnell, Porl Thompson, Lol Tolhurst, and Boris Williams.
Of course, the first single off
21
was the amazing
Rolling In The Deep
written by Adele and Paul Epworth. It is such a signature song, it just took my breathe away the first time I heard it.
For more about Adele, check out her official website
here
. There you can find links to purchase her music. Both albums are must-haves for anyone who loves music.