As I mentioned in a earlier post (
see here
), Englishman Paul Young had a career that spanned the decades, with hits in both the 80s and the 90s. He also managed to leave the unfortunate hair choices we all made behind, although there will always be pictures around to remind us.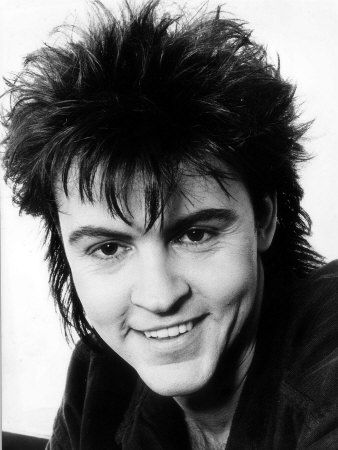 Unlike many of his colleagues from the 80s, his career continued forward as he adapted to the new sound, and a new audience. Or really just the new age of the old audience, as he moved into a softer, more gentler music. In 1990,
Oh Girl
went to #1 on the Adult Contemporary chart. It was off the
Other Voices
album.
In 1992 Young decided to do another cover,
What Becomes of the Brokenhearted
. And, once again, the song went to #1 on the US Adult Contemporary chart, stalling at #22 on the Hot 100 chart. It was part of the soundtrack for the movie
Fried Green Tomatoes
.
In 2006, he made the intriguing
Rock Swings
album, which included this cover of Soft Cell's
Tainted Love
, complete with the Big Band sound and feel. It oddly works, or it could just be he sells it so darned well. Check it out here, from a 2009 television appearance in Croatia.