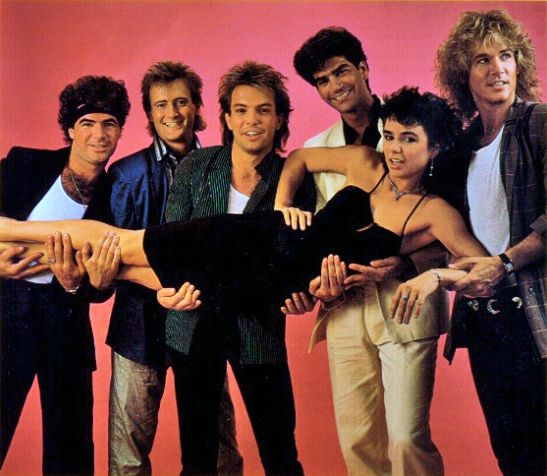 A bunch of New Yorkers got together to for a band in 1981, and named it Scandal. Fronted by vocalist Patty Smyth, the band went through continual changes in the line-up, including a very brief period with guitarist Jon Bon Jovi. But in 1982 they released the
Scandal EP
that included
Goodbye To You
, which became a hit on the radio.
As the band continued to morph with a succession of players, they released a full-length album in 1984,
The Warrior
. The title track was their biggest hit, shooting up to #7 on the Billboard Hot 100. It showcased the strength and beauty of Smyth's voice.
Soon after the release and tour of
The Warrior
, Scandal disintegrated from the inside out. Later on, Smyth was rumored to have been offered the lead vocals of Van Halen, as she was good friends with then Mrs. Eddie Van Halen, Valerie Bertinelli. She declined the offer. In 1997, Patty Smyth married tennis bad-boy and fellow New Yorker John McEnroe. Since 2000, Scandal has gotten back together to play some tour dates, and reportedly is working on new material for release. It was originally scheduled for 2010, but has yet to become public, at least to my knowledge.