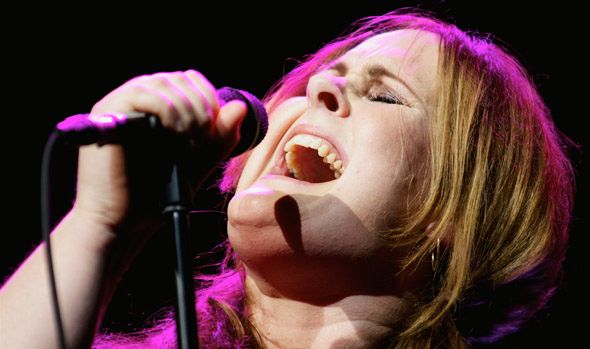 You know, as far as I am concerned, Alison Moyet is all kinds of brilliant. There can be no argument. I mean, listen to that voice, that delivery, that control. All of that combined just mesmerizes me. Whether she was with Vince Clarke in Yaz/Yazoo, or in her colo career, I just can't help but stop and give a listen. One example of this would be the incredible
Invisible
from the 1984 album
Alf
. It is impossible not to adore this song.
At first I was enchanted by the charm of this video. Soon I realized it was also a wonderful song, and Alison was singing her heart out on it!
Is This Love?
is from the 1987 album
Raindancing
.
From the same album,
Ordinary Girl
continues to deliver on a recurring theme for Moyet - love. In this case, it is love that is broken, but love nonetheless.
In a great appearance on the UK TV show
Top of the Pops
,
All Cried Out
from the 1984 album
Alf
just soared with Alison on vocals.
In 1994, Alison released the album Essex, and it has this fantastic song on it.
Whispering Your Name
also included the outrageously funny Dawn French in the video, sure to make everyone laugh!
I've seen in interviews that the song
Weak In The Presence of Beauty
from
Raindancing
was inspired by the birth of her first child, and how she felt every time she looked at him. That warms my heart even more. Here is the song.
To find out more about Alison Moyet, be sure to stop in and visit her official website
here
. You can purchase her music wherever music is sold, including on iTunes, which you can find
here
.